Today, we have been blessed with 45 years of Erykah Badu's existence.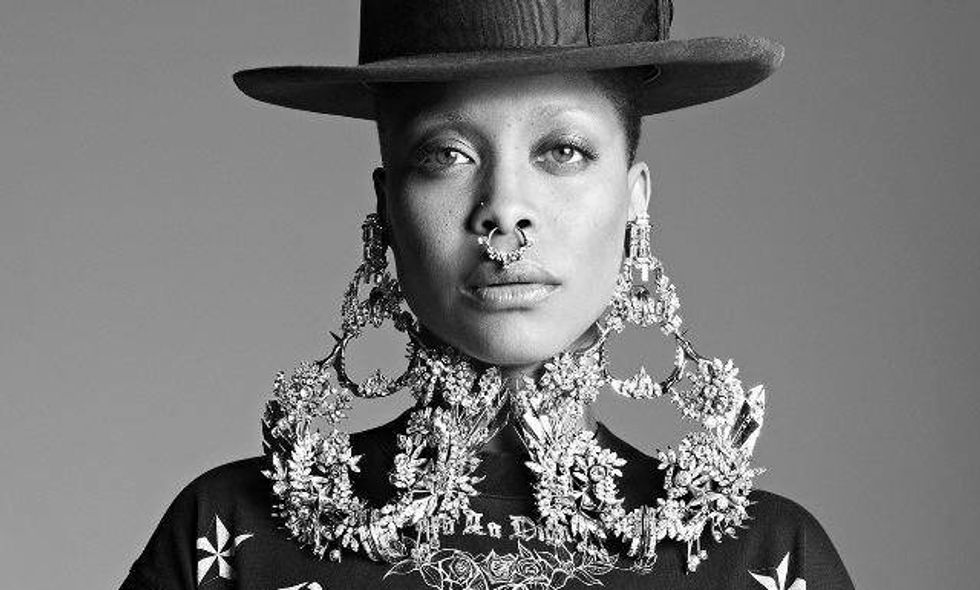 The cosmically talented musician has been slaying the airwaves for the past 20 years, and her recent renaissance over music and social media has been something.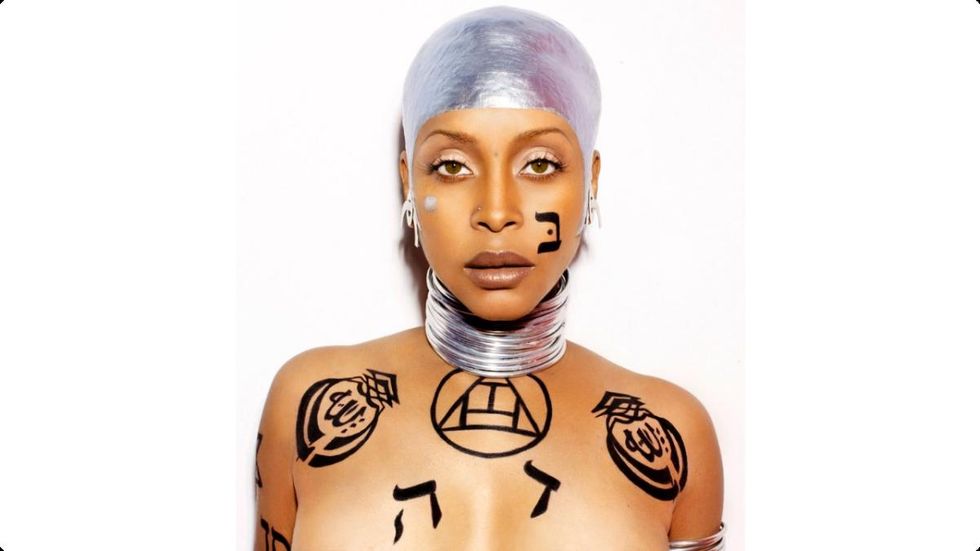 While Ms. Badu's priceless contribution to contemporary music must always be lauded and reflected on, her supernatural candidness is something to behold, and marvel.
Let's take a moment to reflect on 3 of Erykah's most gloriously impromptu moments of the past 3 years.
1. Erykah takes a chance on the generosity of passersby (2014)
In October of 2014, Erykah posted up on the iconic corner of 42nd Street in Times Square, testing out the monetary power of public performance art. The Grammy-award winning singer--who at the time hadn't sold an album in 2-3 years--took her famous tall hat off, and belted out an improvised tune.
She literally sang, "Please, sir, give me some money; sister, give me some money! Haven't sold a record in about 2 years, yeah! Bitch needs some money."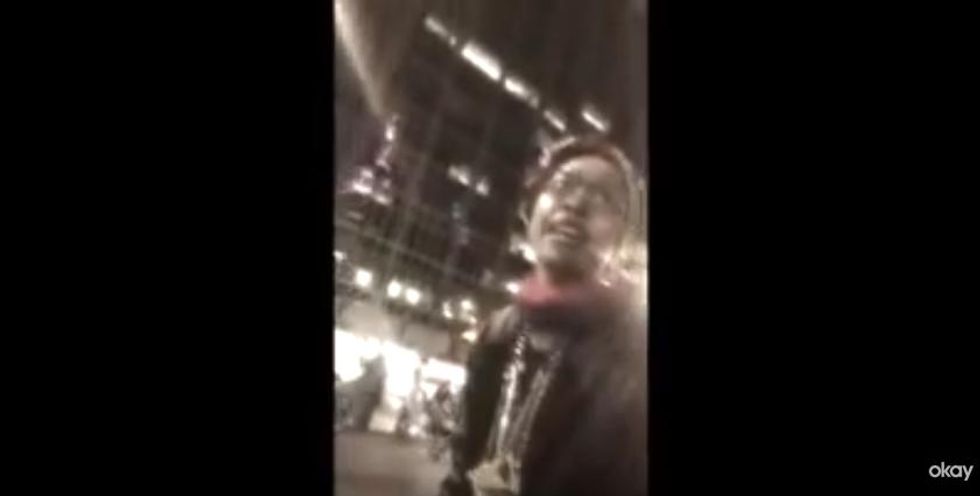 Erykah did get money--$3.60 to be exact.
Humble queen.


2. Erykah gets stranded in the airport, just like me and you (2015)
Last year's hellish winter proved hearty in airport delays. Erykah herself felt the wrath of the ghostly tundra, getting stranded at Dallas-Fort Worth International Airport; the Dallas native seemed pretty zen about it, as local CBS 11 caught a few words with the artist in the airport check-in area.
"It's hard out here for a pimp," Erykah joked to the starstruck anchor.
'A lot of schools are closed," she added. "The Badu School is open, though."
Enroll us now.

3. Erykah crashes a NYC local news report about Shia LaBeouf
While PIX11 reporter Mario Diaz was reporting on the ongoing legal drama in Shia LaBeouf's booze-fueled meltdown in Manhattan back in June of 2014, Eryka--coming back from some Gay Pride festivities--happened to be walking past said news report.
She made herself known...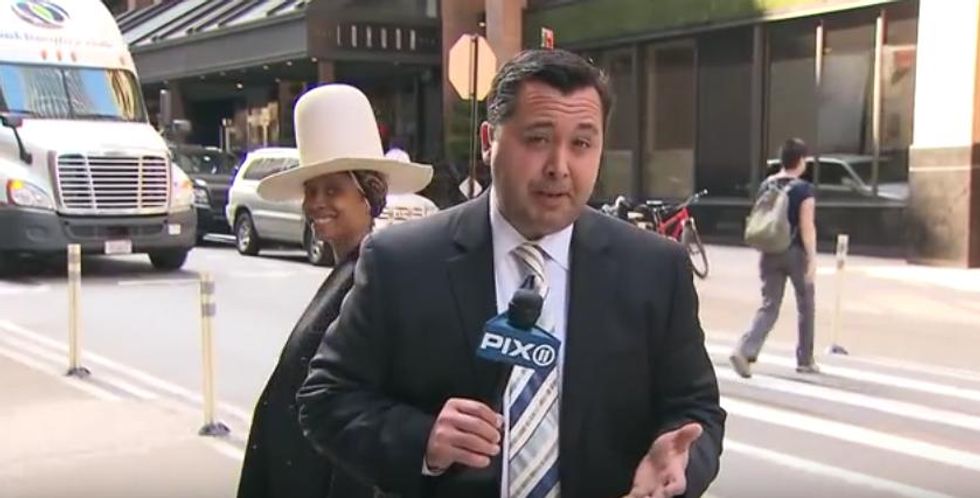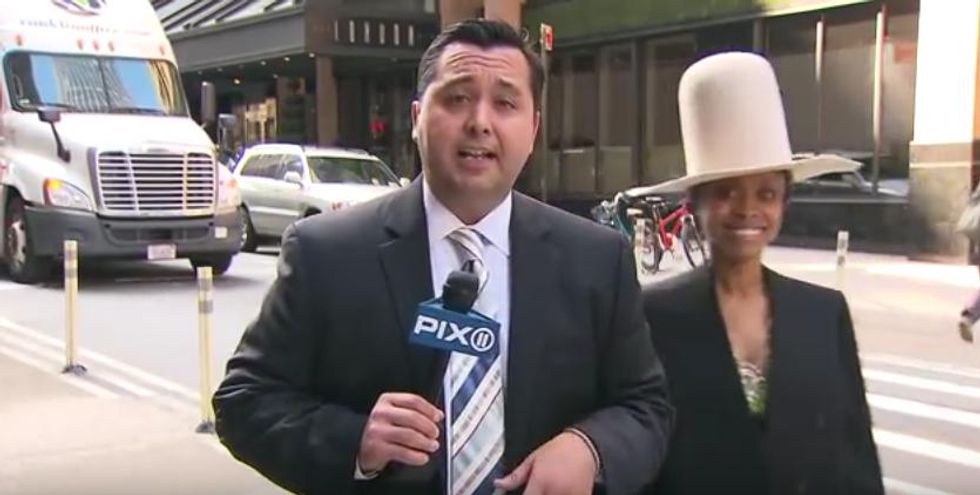 ...then went in to seal the deal.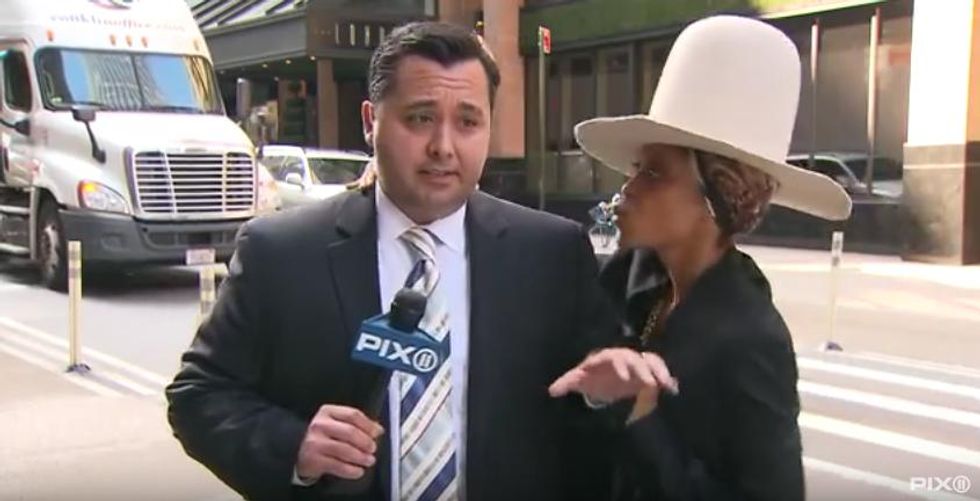 Diaz, unaware that she was, in fact, Erykah Badu, seemed frazzled.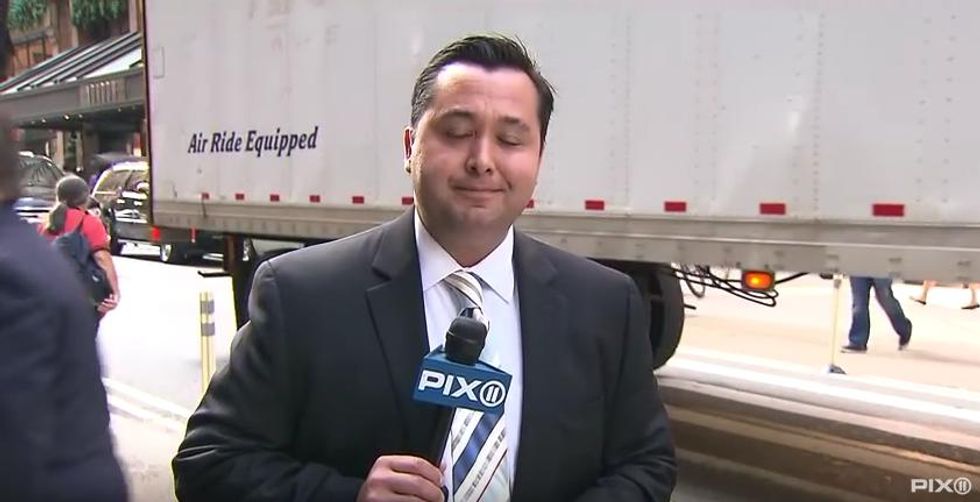 The reporter later realized who this mysterious crasher was, and the two shared hilarious exchanges on Twitter, including Diaz demonstrating his Erykah fandom by quoting her own lyrics.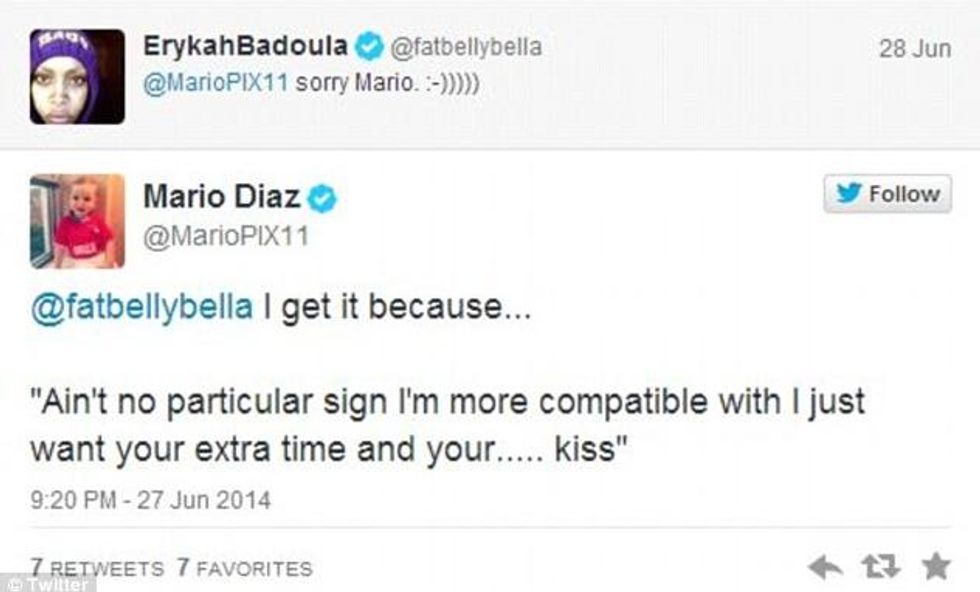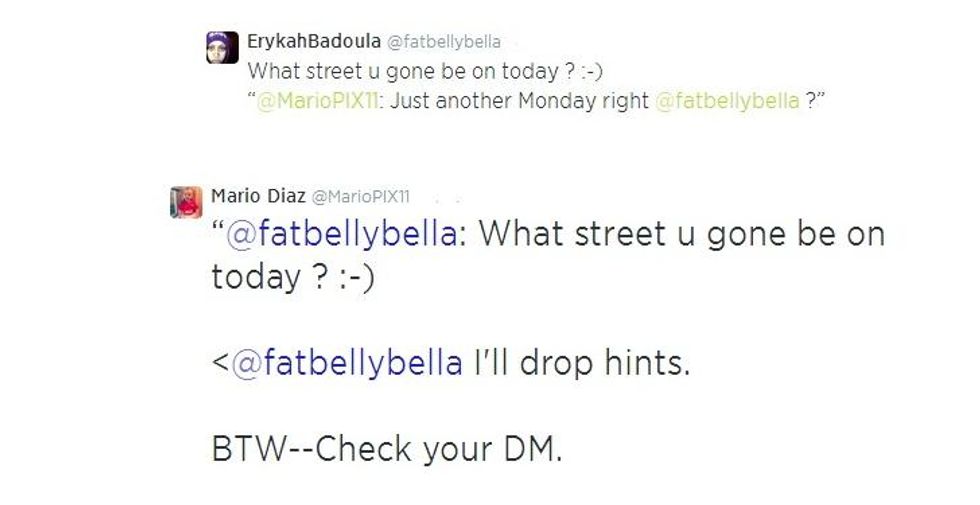 Happy birthday, Erykah. We don't deserve you.