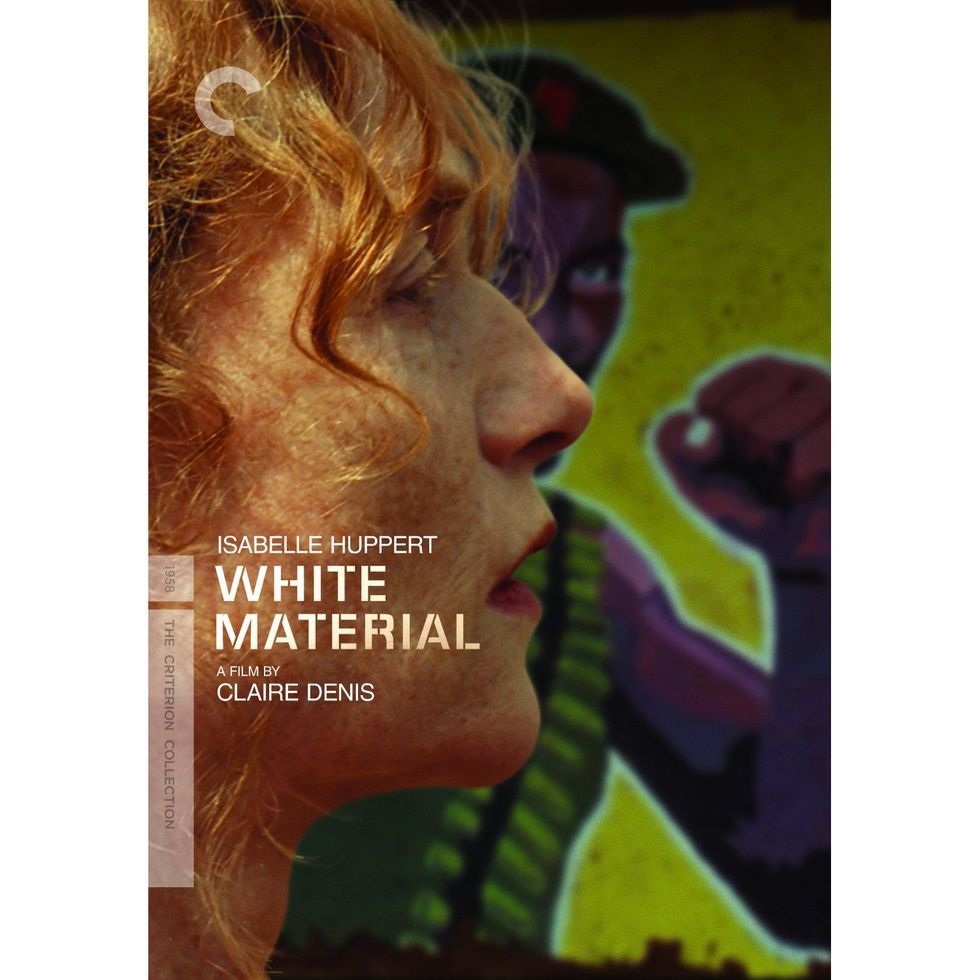 Out this week on Blu-ray and DVD is
Claire Denis
' enigmatic, disturbing and stunning new film,
White Material
, starring the extraordinary
Isabelle Huppert
as a fearless, foolhardy, coffee plantation owner in war-torn Africa. While roving gangs of child "patriots" pillage and threaten with spears and machetes, and gun-toting soldiers roam searching for them, Huppert's character chooses to ignore the danger around her -- rounding up workers, while people keep warning her that it isn't safe and she must leave. Her husband (
Christopher Lambert
) is secretly giving over the plantation for safe passage out of the country and her son Manuel (
Nicholas Duvauchelle
) has shaved his head and has joined up with the rebels. It's a visually arresting, strange, character study of a woman who just assumes that she is immune to the racial chaos around her, only to be proven very wrong.