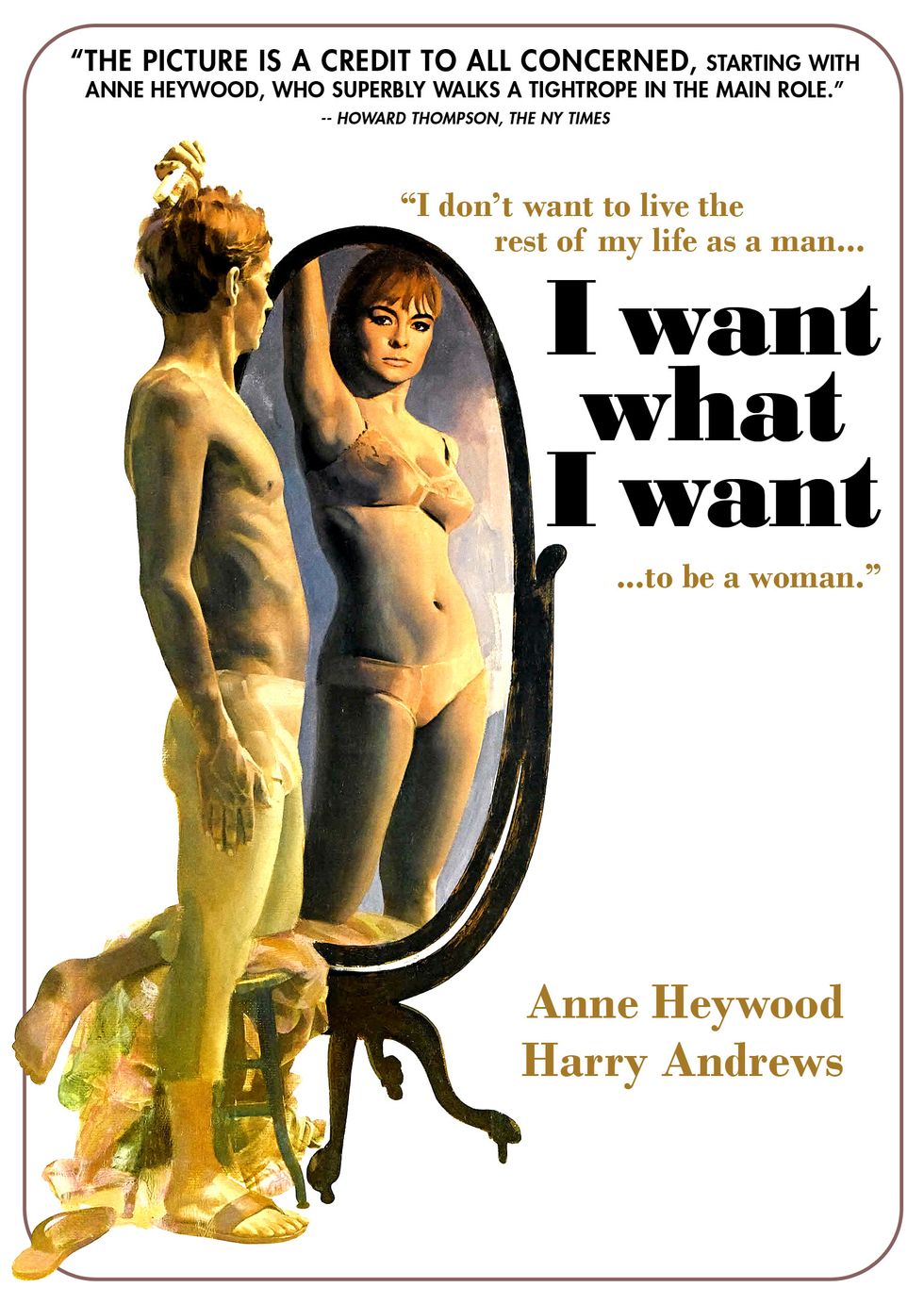 Out this week on DVD is the rare sex change film
I Want What I Want
(Scorpion Releasing). This strange 1972 film starred
Anne Heywood
(
The Fox
) and was directed by Tony-winning theater director John Dexter (
Equus
,
M Butterfly
). Anne Heywood plays Roy, a closet cross-dresser, living with her brutish Army major father (Harry Andrews) in London. One night the major catches his son in drag and slaps him around. "Are you a homosexual?" his horrified father asks. "No," Roy wearily replies with lipstick smeared on the staircase, "God made man in his own image -- and he blew it!". Roy leaves home, lets his hair grow out and moves into a rooming house as "Wendy" enjoying his new feminine identity and consults a doctor about the "change." The film has a dour solemnity that lacks the camp value of
The Christine Jorgensen Story
but makes up for it with a bizarre ending that will unhinge your jaw. And I'm proud to say I did the liner notes on this DVD.