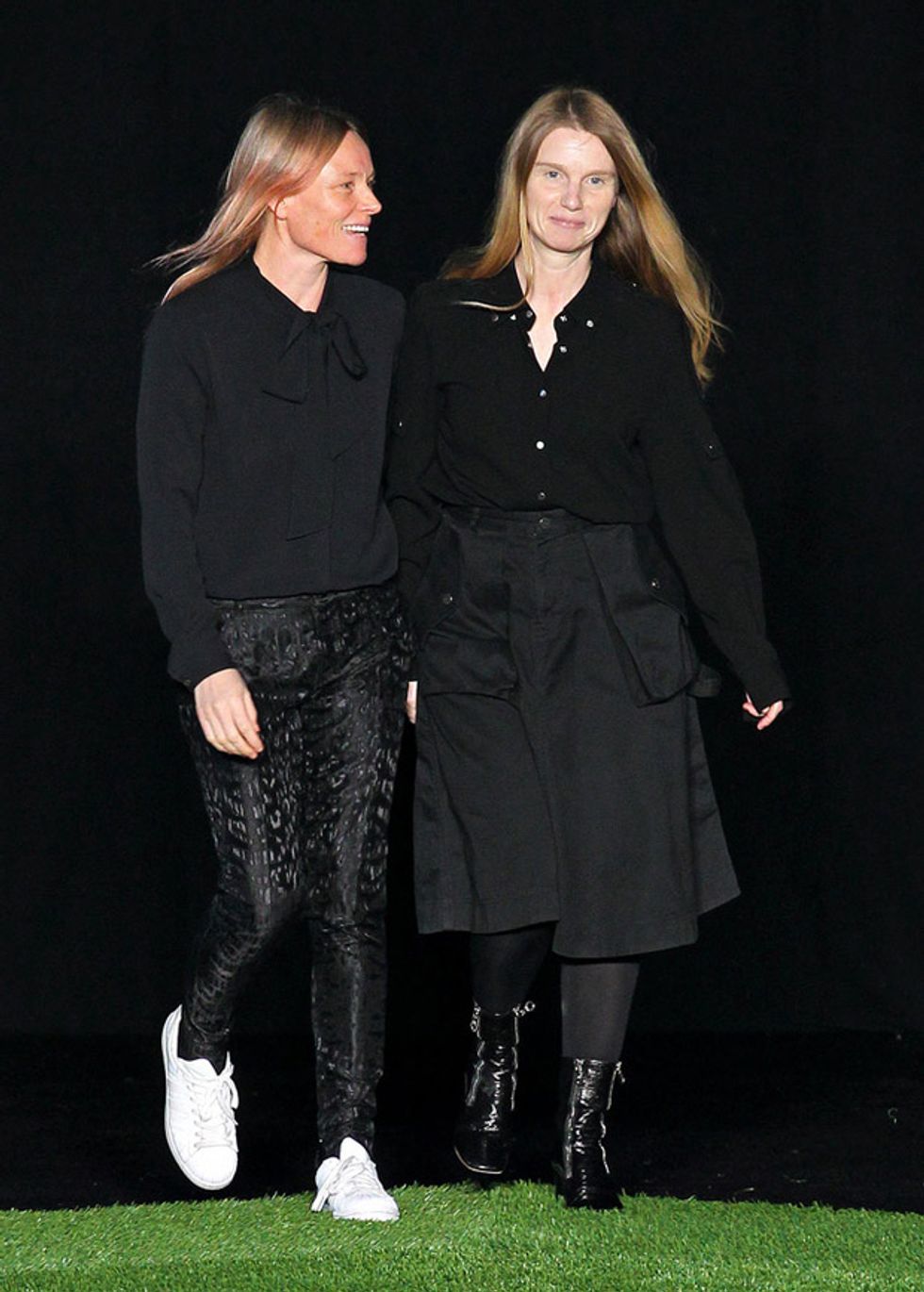 When Katie Hillier and Luella Bartley were announced as the designers of the Marc by Marc Jacobs line back in May 2013 there was a moment of rejoicing among fans of both women who were nostalgic for the effortless ethos of Bartley's line in the 2000s. Bartley's designs were never trendy, never fussy or pretty. They were just cool.
After several seasons of enthusiastic reviews and memorable collections, it was announced last week that the Marc by Marc line was being "assimilated" into the Marc Jacobs collection. Hillier and Barltey are reportedly staying with Marc Jacobs but it was announced today that the duo has also launched their own line, Hillier Bartley, featuring women's ready-to-wear and accessories. The collection was shown to a small group of retailers during the last Paris fashion week and the collection will appear in stores in August.
"It is a culmination of everything I have learned as a designer and a woman, and is purely and defiantly about the clothes and fabrics. We have also looked at the women we admire, what we would want to wear and the inspirations that have been close to us for ages," Bartley told
WWD
. "Its ultimate heroine lies somewhere between Ian McCulloch and Katharine Hepburn. It's about a woman our age, indie by heart, rakish and irreverent by nature, who is maturing into refinement and naturalness."
As fashion addicts around the world still mourn the loss of Marc by Marc as a stand-alone brand, the launch of Hillier Bartley will no doubt cushion the blow.