Making an appearance on NBC's Maya and Marty last night, Emma Stone and Ms. Rudolph did a stellar cover of Robyn's immortal electro-classic "Call Your Girlfriend"--using empty tubs of butter.
ANNA KENDRICK, CAN YOU EVEN?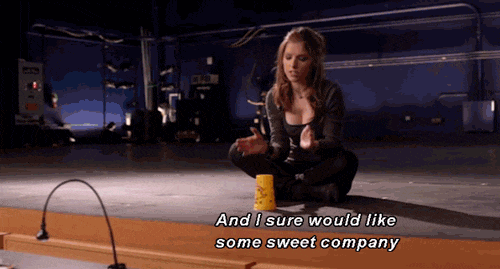 The two, who have proven their impressive pipes in the past (Stone was recently the star of Cabaret in 2014 on Broadway), harmonize to the 'nth.
It's like the subway platform performance you never knew you were missing.
Watch below.
Emma Stone and @MayaRudolph cover @robynkonichiwa's "Call Your Girlfriend" with butter tubs. #MayaAndMartyhttps://t.co/ZNurTy5wQe
— Maya & Marty (@MayaAndMarty) July 13, 2016