22-year-old Los Angeles content king, Elijah Daniel--who got his start posting dick jokes on Twitter--has now sold the rights to two television shows he is currently shopping around to distributors. This comes off the heels of Daniel's viral, self-published Trump Temptation: The Billionaire & The Bellboy.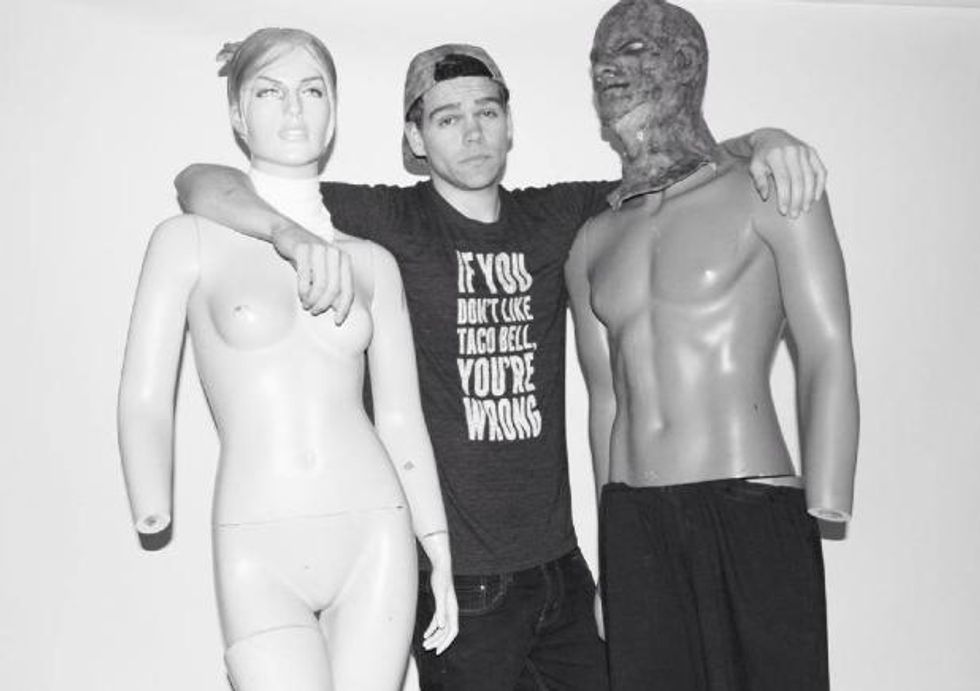 The book (that Mr. Daniel wrote in four hours over lots of white wine and a strain of weed called Banana Crack) has been catching a lot of press since it was published less than a week ago. With the help of his social media followers, Daniel's erotica rose to the charts, and became an Amazon Best-Seller in less than 12 hours.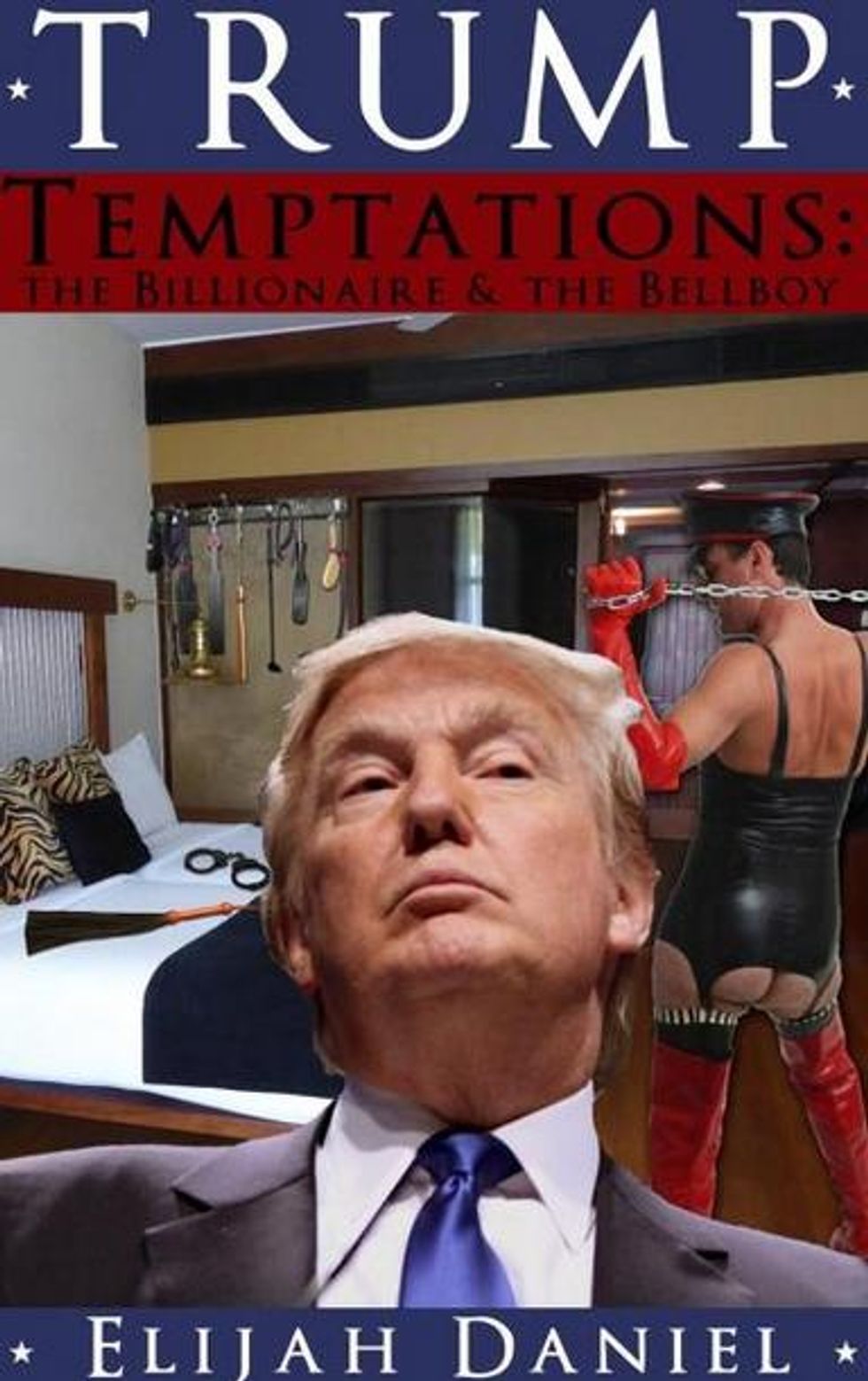 I sat down with Elijah to discuss Donald Trump, social media, and what we can expect from his upcoming shows.
How do you feel about all the press this week?
It feels awesome, been a long week but so much fun. I had so much celebratory Mac & Cheese.
How did you get started in Internet comedy?
I got started when my grandma got sick. She needed 24hr care, so I moved in to help take care of her. I started doing comedy and telling jokes on Twitter to kill the time, and it just took off from there.
Did you ever think something like this would blow up in the way it has?
No, but I'm really glad it did. I told my parents about the book when I first released it, but after seeing it blow up, they were a little less "WTF," and more okay with it.
Do you still hate Trump after selling two TV shows from the buzz of this erotica?
I don't hate Trump. I just hate his hair, his voice, his face, and everything he stands for.
If Trump actually wanted to sleep with you at this point, what would you say?
Depends on how much wine I've had, but I would probably say, "no," or "fuck no."
What can we expect from these two shows?
I'm working with a production company called PRØHBTD, as the creator, star and creative producer on these series and it's so much fun. The response from networks and sponsors who love my stupidity has been rad.
The first show is called Elijah Daniel is Insane. It's an "educational" docu-series that follows myself doing really stupid shit.
I'll be introducing viewers to interesting people and concepts, all while living as a human experiment. I can't say too much about it, but in the first few episodes, I go skydiving on shrooms, dress in drag, and eat 400x the recommended dose of marijuana edibles. It really lives up to it's name.
And the next is called Social. It's a scripted series that follows two social media stars (myself & Vine queen Christine Sydelko) who travel from the Midwest to Los Angeles to "make it."
The two quickly realize the harsh realities of LA, and are forced to join a team of dysfunctional interns at a strange, teen-oriented magazine. It's a funny look at the absurdity of modern-day social media stars & the desire for fame and recognition.
Will we be seeing familiar faces if we're familiar with your work?
Absolutely! I've worked with Christine on tons of projects, including our Taser Trivia Challenge. We work well together, and she's one of the funniest people I know. We're also including tons of social media stars and familiar faces in Social. it's going to be an ensemble cast of the funniest people from your feed. There's sooo many hilarious social media personalities that I'd love to work with and include in the project.
Do any come to mind?
I'd love to work with Chris Melberger, Victor Pope Jr., Hannah Hart, Nathan Zed, Grace Helbig, Mamrie Hart, Shane Dawson, Jerome Jarre, Rudy Mancuso, and Beans from Even Stevens.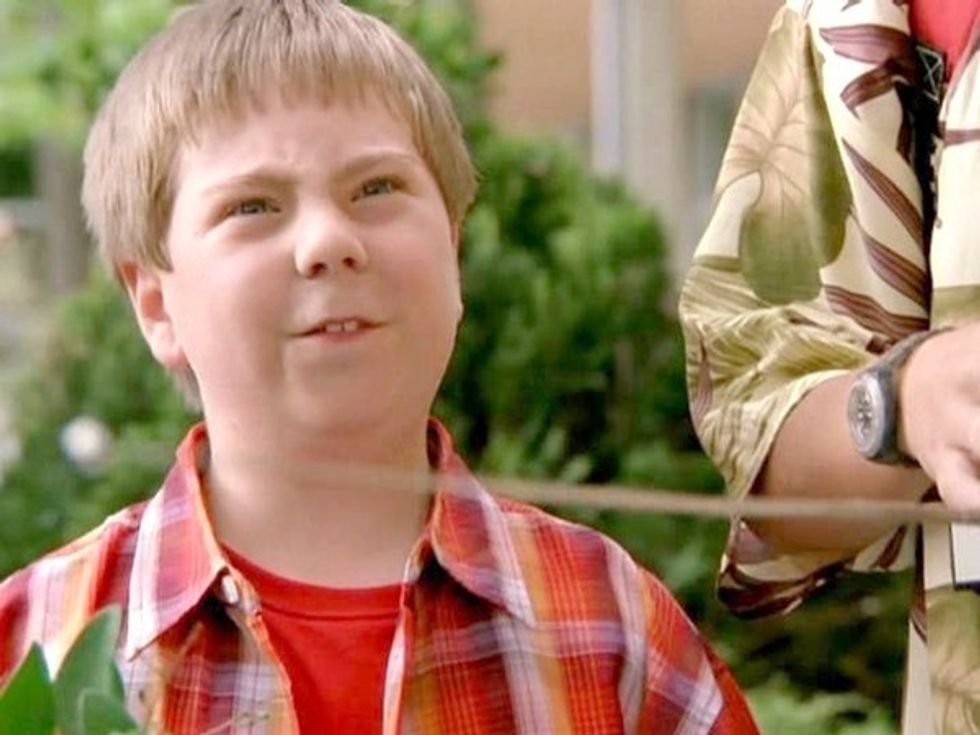 Do you consider your erotica actual writing or crowd-pleasing 'performance art'?
It's definitely not real literature; it's a garbage book. From the Taco Bell hand tattoo, to the government petition I made to have 'Party in the USA' as our National Anthem, I think my entire persona has turned into performance art. People are always asking what my next "stunt" is.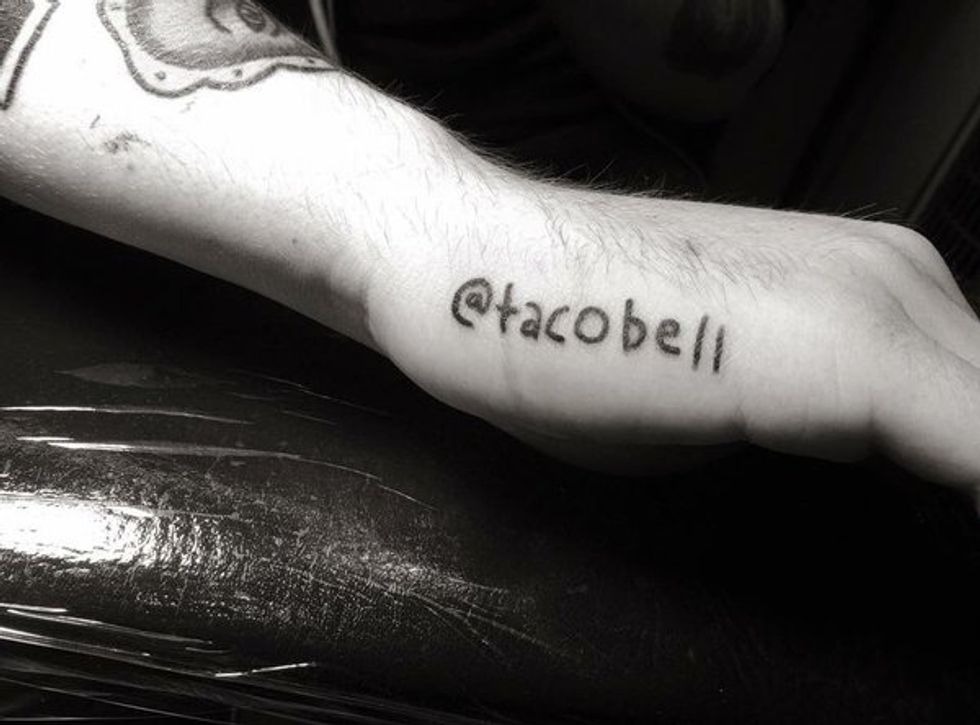 How has the Internet has affected your career, both positively and negatively?
I can't really think of any negative things that have impacted my career from the internet, really. Besides the one 5-year-old man who sent me a box of pink Teddy Bears. Other than that, it's all been pretty positive. My followers are all delightful.
Are you worried at all about being remembered as the guy who wrote about your "blood sausage" in Trump's mouth?
I hope so. I want that etched on my grave.
At this point, do you think Trump will continue to ignore you or has it gotten to the point where you're waiting for that call at all times now?
I think he knows if he responds it'll only cause it to get more attention.
When can we expect the sequel to Bellboy?
I'll be announcing that soon!
You May Also Like
Pride
Story by Jonathan Borge / Photography by Pol Kurucz / Styling by Marko Monroe / Hair by Gigi Goode / Nails by Juan Alvear