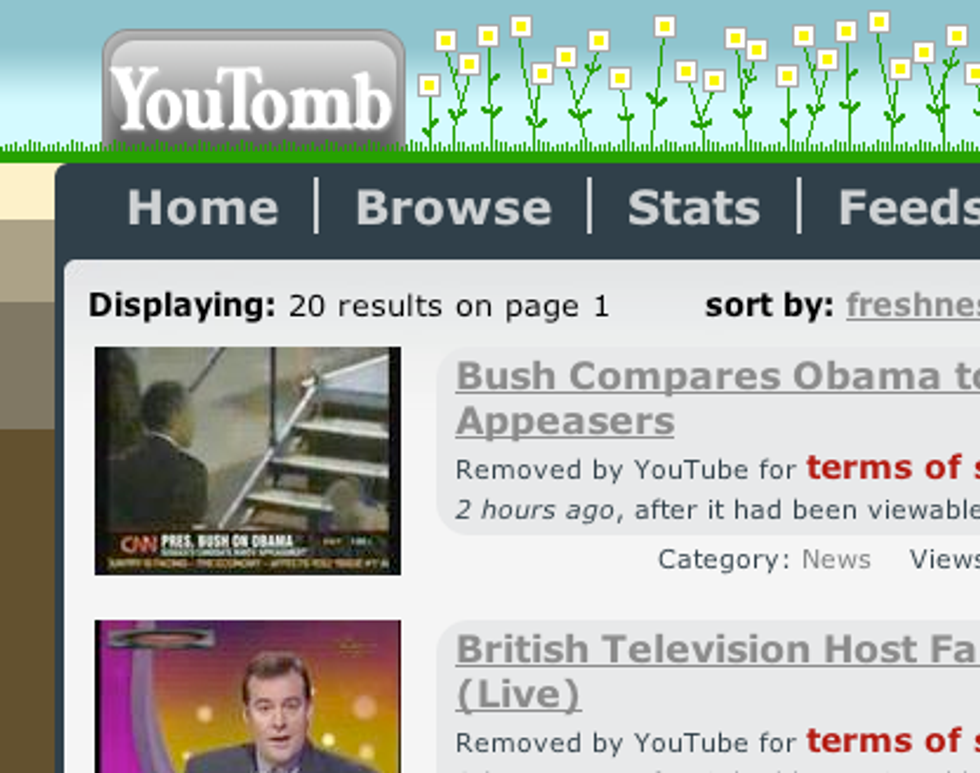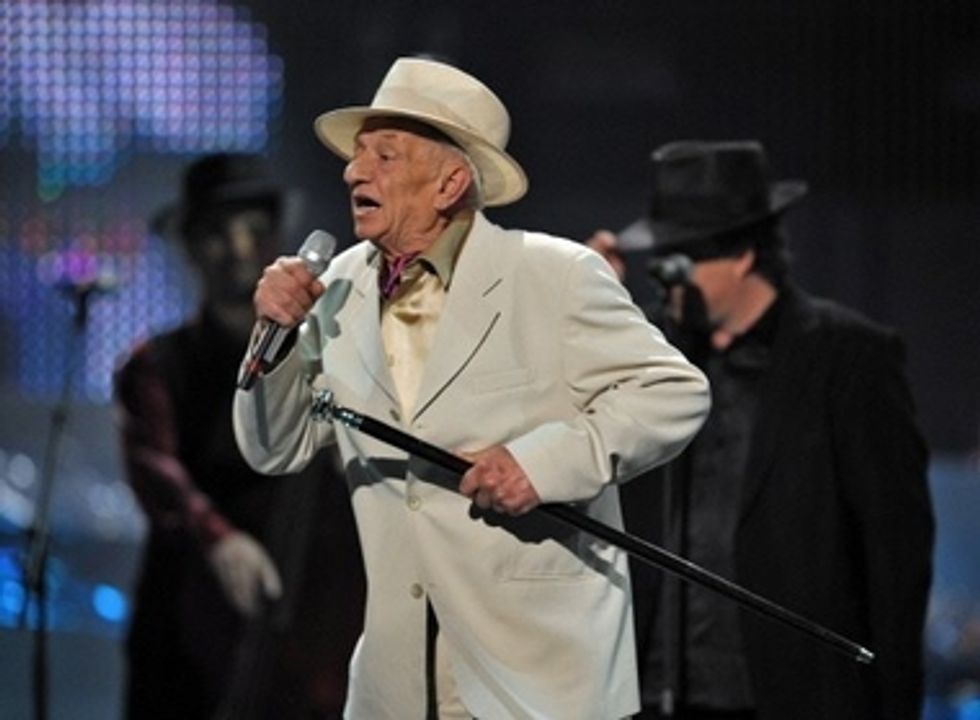 1. Several MIT students started a website called YouTomb to track videos taken down from YouTube for alleged copyright violations. IE: Nippon Television Network asked that Japanese game show "Hit the Bells" be removed after being up 65 days and viewed 13,059 times.
2. The finals of the 53rd Eurovision Song Contest take place tomorrow in Belgrade and a 75-year-old rapper from Croatia is still in the running. According to AFP news, Ladislav Demeterfi Laci (pictured above) "stalks the stage with a walking stick while rapping: 'I was the first Internet in the world, on ship with music I networked the planet,' before going over to an old gramophone for a bit of record scratching."
3. A California judge yesterday ordered Phil Spector to stand trail -- again -- on September 29. The infamous record producer's first trial for the murder of actress Lana Clarkson ended in a jury deadlock.
4. Rider Kevin Robinson is going for a world record by clearing the height of a six-story building on a BMX bike. The current record is 26.5 feet. Sponsored by Red Bull, the event takes place June 12 at 7 p.m. in Central Park on the east side of the Sheep's Meadow.
5. You've seen him in Union Square and Vanity Fair but when The Villager set out learn more about the "potato-peeler-man" they came up short. Seventy-four-year-old Joseph Ades had agreed to an interview, but stood-up the paper's writer.
6. Have a great Memorial Day Weekend!