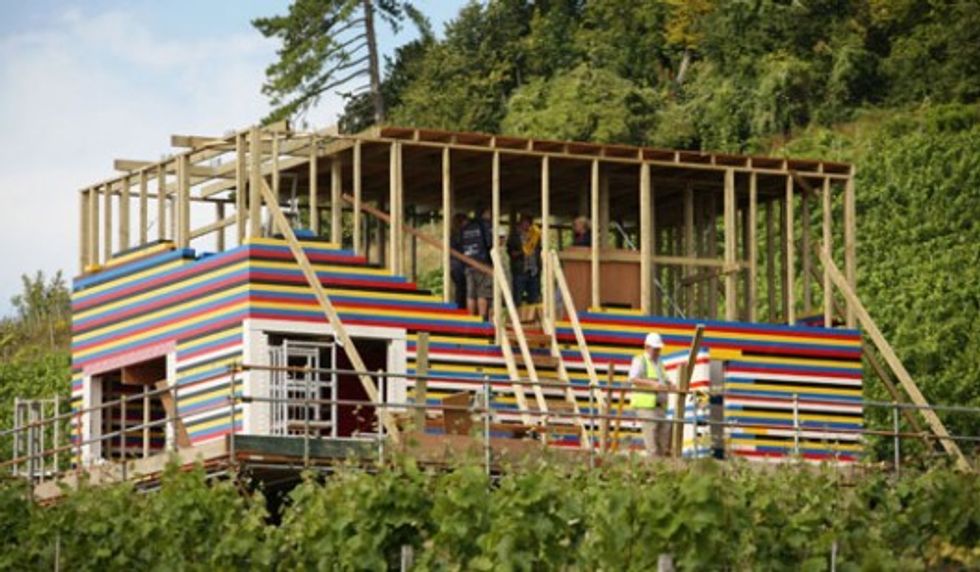 1. New York police have dropped the "graffiti and criminal mischief" charges against Yoshimoto Nara. The 49-year-old Japanese artist was arrested in February after drawing a smiley face on the wall of the First Avenue L train stop. (via SLAMXHYPE)
2. The last Warm Up of the summer is this Saturday (September 5, P.S. 1, Long Island City, 2-9 p.m., $10) featuring a Rung Music showcase, the Glenn Branca Ensemble and the incredible Coati Mundi from Kid Creole and the Coconuts and Dr. Buzzard's Original Savannah Band.
3. Here's a helpful guide to the 2009 -- 10 Fall TV season.
4. A British man built a full-size house from 816 million LEGOs. Way cool!
5. NYC's newest boutique/hip hotel -- The Crosby Street Hotel -- should be open by the end of September at 79 Crosby Street. OK, but will they
have beds made from hay?
6. The Arctic Monkeys knocked Calvin Harris out of the top of the UK album charts this week. It's their third #1.