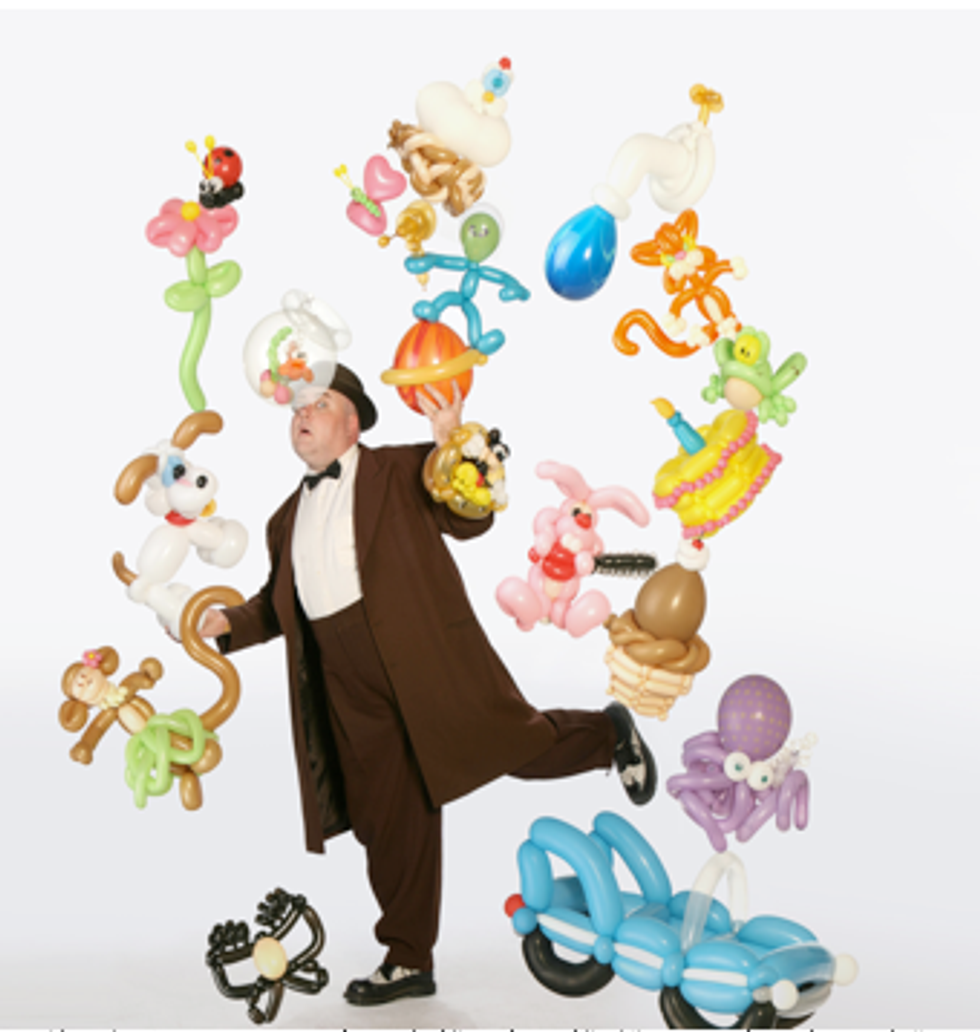 1. Warp Records celebrates their 20th Anniversary this week with a series of parties here in NYC. We like their line-up for Saturday, September 5, beginning with a free concert at the World Financial Center Winter Garden at 8 p.m. with Clark, Hudson Mohawke and surprise DJs followed by the "closing" party at (le) Poisson Rouge (158 Bleeker, 11 p.m. to 4 a.m.) with Jamie Lidell, Born Ruffians and The Hundred in the Hands.
2. This year's 6th Annual VH1 Hip Hop Honors will be entirely dedicated to Def Jam Records, the label founded by Russell Simmons and Rick Rubin
in the latter's NYU dorm room in 1984. The show will be taped at the Brooklyn Academy of Music and airs on October 13. The full list of performers is here.
3. Steve Lewis lists NYC's most over-rated nightclubs here.
4. How to get tickets for Saturday Night Live.
5. Half Gallery (208 Forsyth Street) hosts a unique exhibit of balloon art created by Orange County, California's premiere "twister" Buster Balloon. At the opening on Tuesday (September 8, 6 to 8 p.m.) Buster will make a caricature of you for $100.
6. The Rolling Stones issued a statement yesterday that "drummer Charlie Watts has not left the band."
7. Film distributors The Criterion Collection are hosting a DIY video contest to coincide with the DVD release of their Jeanne Dielman DVD. Make a video of yourself cooking "meatloaf, cutlets or potatoes" and upload it to YouTube before September 28. All the details are here.