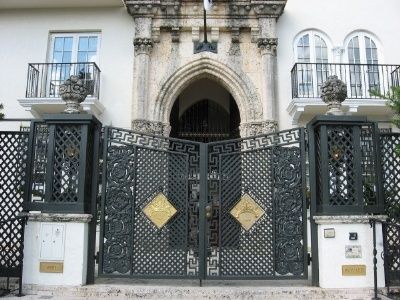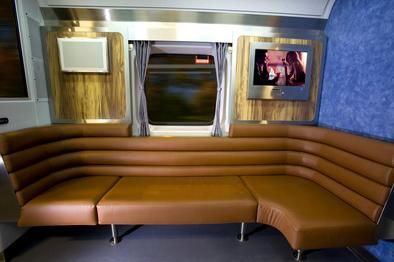 1. The Versace mansion in South Beach now open for tours. ($65 per person, call (305) 672-6604 to schedule an appointment.)
2. Advertising Age> lists the year's top songs in ad campaigns:
1. "List of Demands" - Saul Williams for Nike
2. "Creator" - Santogold for Bud Light
3. "New Soul" - Yael Naim for Apple
4. "L'Estasi Dell Oro" - Ennio Morricone for Nike
5. "Clear Island" - Liars for Timex
3. James Murphy (of LCD Soundsystem) answers the question: Is dance music dead? "That's a fashion question," he tells The Irish Independent. "Dance music is always dead, and has been since it left the gay clubs of NYC in the '70s, but it's just skin that dies, sloughs off and grows back."
4. A luxury train between New York and Atlantic City (www.acestrain.com) is now set to begin weekend trips on February 6 at $50 to $75 each way. (See photo of snazzy interior above.)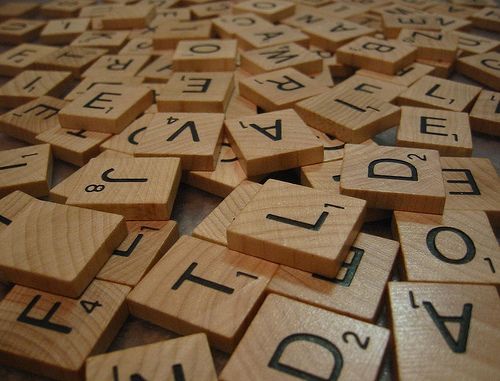 5. Today is the 60th anniversary of Scrabble. Over 150 million sold worldwide!
6. US anti-kidnap expert Felix Batista was kidnapped in Mexico City yesterday.