1. Top Ten Happy Foods: In a bad mood? Maybe it's what you ate or didn't eat. This came to me a little late, but it's never too late to know about things that could make you happy. Nutritionist Joy Bauer broke down the happy food group here in bite sizes. Basically it's all about omega 3 fats, folic acid and fiber which translates to eating lots of fish, fruits, veggies and legumes. According to this study, if you are a hardcore carnivore then you are miserable!
1) Wild salmon - rich in omega 3 fats and vitamin D
2) Spinach - rich in folic acid and soluble fiber
3) Skim milk - rich in Vitamin D and B12
4) Ground flaxseeds - rich soluble fiber, omega 3 fats and folic acid
5) Blackberries - rich in soluble fiber and folic acid
6) Omega 3 fortified eggs - rich in omega 3 fats, Vitamin D and B12
7) Sardines - rich in omega 3 fats and Vitamin D
8) Soybeans - rich in soluble fiber, folic acid and omega 3 fats
9) Beans - rich in soluble fiber and folic acid
10) Brussels sprouts - soluble fiber and folic acid
Plus an extra for good luck!
11) Sunflower seeds - rich in soluble fiber and folic acid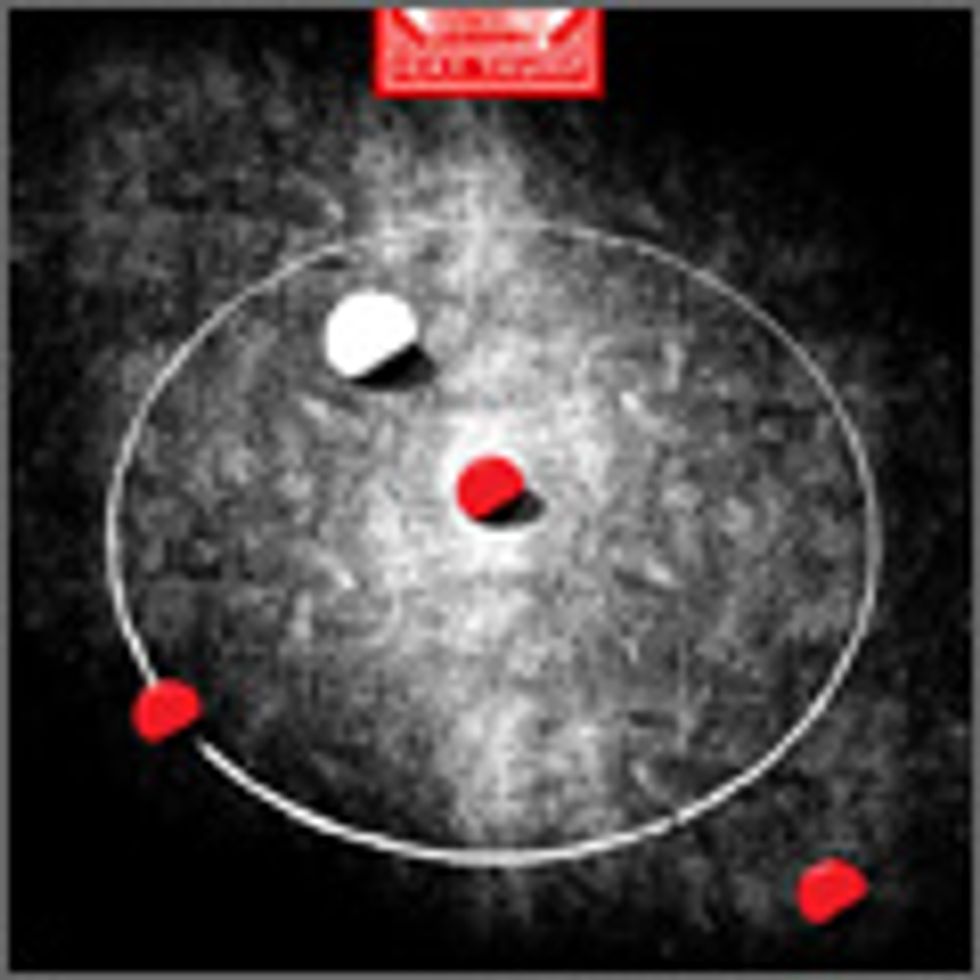 2. All you Jack & Meg fans, you don't have to wait till June 11th, the official release date of the White Stripes' new album Icky Thump, to hear their first single of the same name. Set your alarms, because you can get it through iTunes music store starting at 12:01 a.m. this Thursday (4/26) -- and not a minute too soon.
3. Manny Is My Man: I care about baseball as much as I care about the rail & road report. But really, to my surprise, when I began thumbing through the new issue of The New Yorker, I couldn't put down the profile of the Red Sox bad boy Manny Ramirez. The story was so riveting! It had me at the first paragraph, which read: "Manny Ramirez is a deeply frustrating employee, the kind whose talents are so prodigious that he gets away with skipping meetings, falling asleep on the job, and fraternizing with the competition." Ramirez grew up in Washington Heights, sports dreads, drives a Caddy and (probably) smokes weed. A new folk-hero is born!
4. We heard... in case you haven't gotten enough of her already, jailbait it-teen Cory Kennedy has been tapped to be a subject of a documentary....
5. As I was leafing through the May issue of Vogue that has a cavalcade of blank-faced models sporting the new Gap-and-hot-young-designer-collab-whites on the cover, one thing really jumped out -- a full-page Band-Aid Active Flex Blister Block Stick ad! I hate blisters and regular Band-Aids always crumple up and leave a gross sticky mess on your foot. I guess you're supposed to roll it on the sensitive area like a stick of deodorant. Well, I'm into it.

6. Lastly, I found a great restaurant web site better than both City Search and Menu Pages called Urban Spoon. When you search for a restaurant, it lists all the reviews by bloggers, as well as by the usual critics, and it tells you other eating/drinking options in the vicinity.