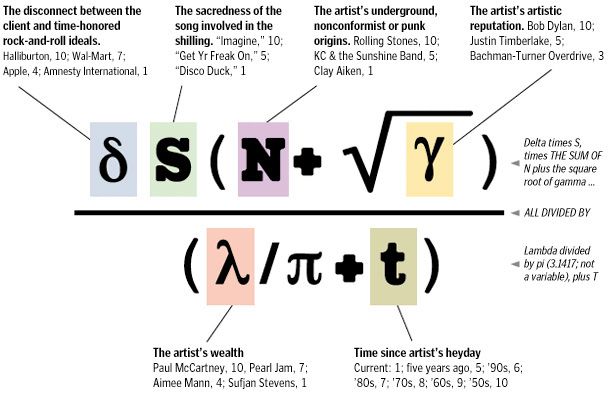 1. Everybody's talking about the Moby Quotient.
2. Where was he when "metrosexuals" needed a spokesperson? New York Ranger Sean Avery is interviewed in yesterday's New York Times Magazine and he seems, well, hip. After spending five years in Los Angeles, he's adjusting to New York City by buying a Warhol and a Philippe Starck assault-rifle lamp. As a matter of fact, we like his taste in music too: Radiohead and Kate Nash (check out "Mouthwash" on her Made of Bricks LP). Avery also says he'd "like to be the editor of a fashion magazine. I think I have a lot of good ideas that would be good on paper." OK, Sean, send us an email and we'll give you a shot!
3. When Rick Rubin took over Columbia Records he claimed that the only thing that could save the record business would be a subscription service that would give listeners access to all music for a small monthly fee. Somebody must have been paying attention, because three of the biggest companies -- Universal, Sony/BMG and Warner -- are launching a $5 per month service called Total Access that must have execs at Apple you-know-whating in their pants.
4. A critical analysis of urban life from house-music legend and DJ Kenneth Dixon Jr. (aka Moodyman): "There's only three things going to happen in Detroit. You're either going to sell or make cars. You're going to be a musician or going to be on drugs. For a female it would probably be prostitution." (Via www.filter27.com)
5. Attendees of Art Basel Miami and the Venice Biennale (and PAPER Magazine readers) are familiar with the work of architect Adam Kalkin. Now one of his "transformer" shipping containers is coming to New York. This one opens in 90 seconds and turns into a coffee shop sponsored by Illy. See it at the Time Warner Center from November 28 to December 29.
6. Another new nightclub or not? It has 12,000 square feet of party space and is located at 240 West 52nd Street and used to called T and Temple. The new name is Touch. Somebody please go and see if it's just a name change by somebody obsessed with the letter "T" or if, indeed, it is new.