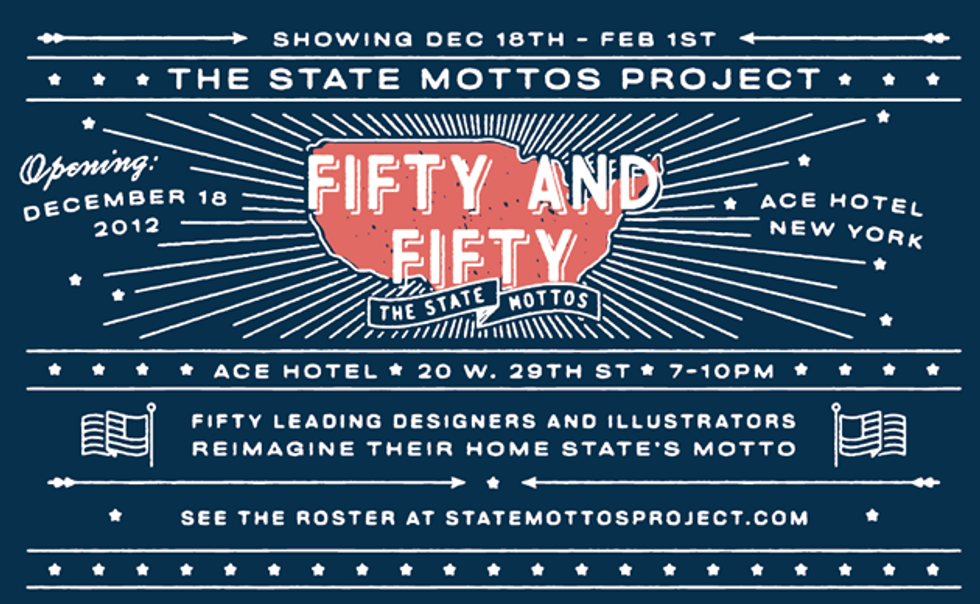 1. The Ace Hotel (20 West 29th Street) has a cool exhibit in their lobby gallery called
"Fifty and Fifty"
that features graphic interpretations of state mottos. Greenpoint, Brooklyn, designer Dan Cassaro asked fifty people to "re-imagine" and illustrate the motto of their home states and the results are amusing and informative. Did you know the state motto of Michigan ("If you seek a pleasant peninsula, look about you")?
Recovering Eyebeam's Archive from DEEPSPEED media on Vimeo. 
2. Chelsea's Eyebeam Art + Technology Center (540 West 21st Street) is bouncing back from Sandy-inflicted damage with a new exhibit, lecture series, workshops and film screening that "examines the challenges of digital preservation." The free event is called "The Future of the Digital Archive" and it runs from January 8 to 12, plus there's a $25/ticket benefit reception on January 10, 7 to 9 p.m. All the details and benefit tickets are
here
.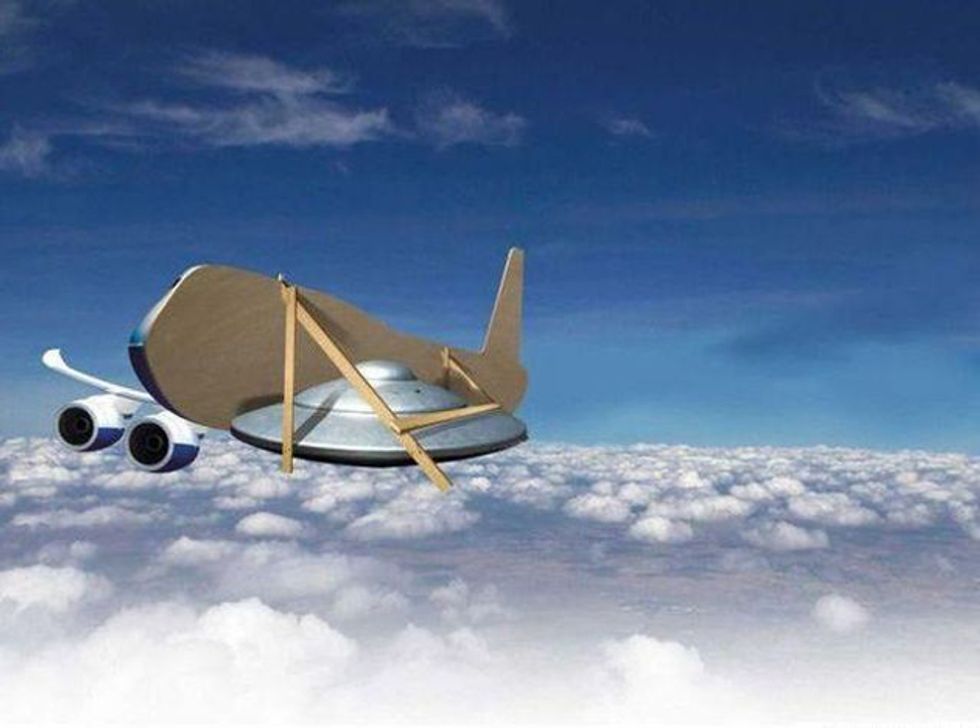 3. Stealth saucer.

4. NYC's award-winning nightclub Cielo (18 Little West 12th Street) is celebrating its 10th Anniversary this year and they've scheduled 10 special events during January. Stop in and say "hello" to Nic and the whole crew. Can we get on the list for Jan 20th? Here's the line-up: 
January 10 Cesar Merveille + Maayan Nidam (Cadenza Showcase)
January 12 Ryan Crosson (Visionquest) & Manik
January 17 The Martinez Brothers
January 18 Wolf + Lamb vs Soul Clap
January 19 Tania Vulcano, Willie Graff, + Filsonik
January 20 Horse Meat Disco
January 24 Victor Calderone
January 25 Tedd Patterson
January 26 Nicolas Matar & Willie Graff
January 31 Todd Terje & Danny Krivit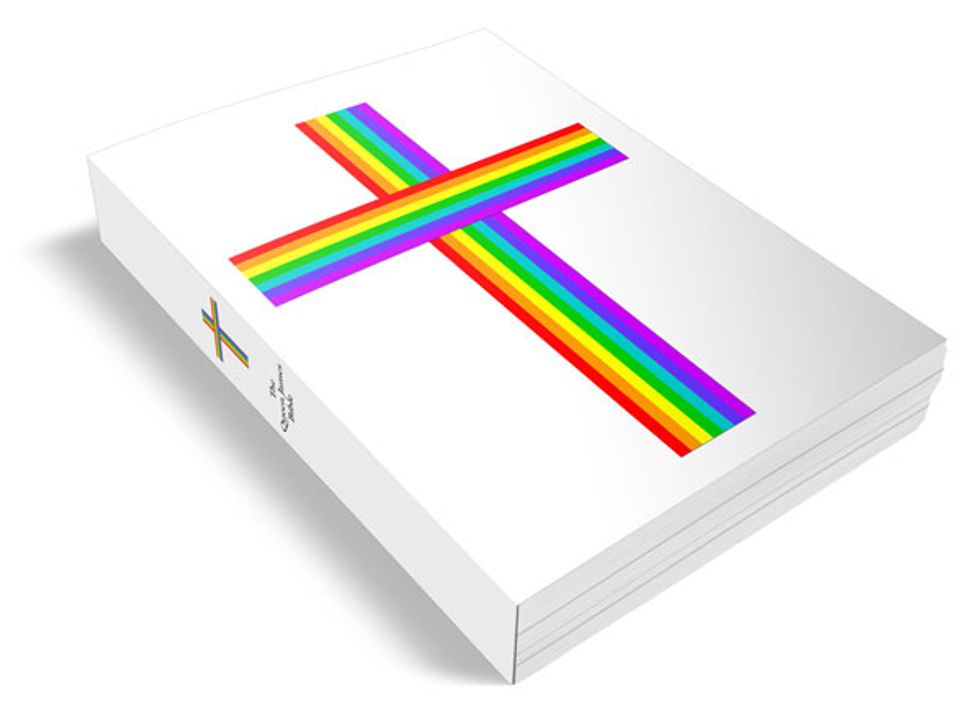 5. Out now: The first gay Bible -- known as
"The Queen James Bible"
-- tries to "resolve interpretive ambiguity as it pertains to homosexuality." Order yours on
Amazon
($34.95). (via
dot429
)
6. The kilogram has gained weight because of surface contamination. (
Yahoo!
)