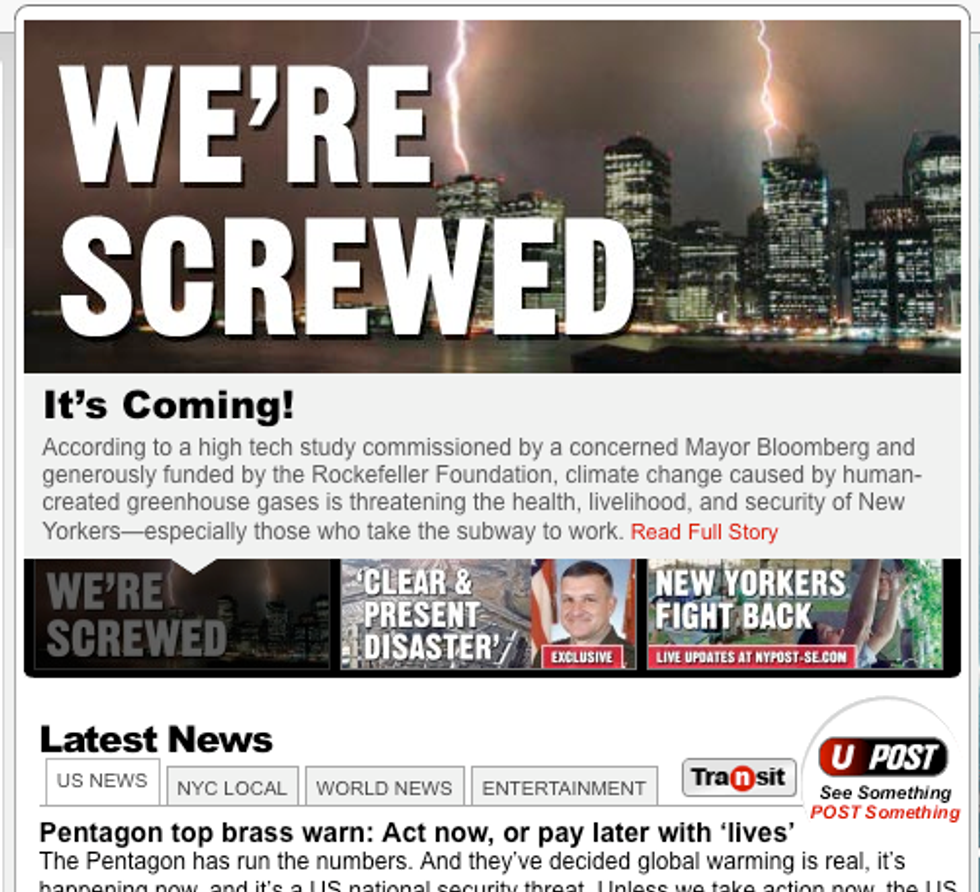 1. "Feel Free" for free! Counting Crows, Alison Krause, Carole King, Augustana, Gavin Degraw, Jose Feliciano and more play in Central Park's East Meadow at 7 p.m. on Wednesday, September 23, at a free tribute to our national parks.
2. A motorcycle broke the speed record for an electric-powered vehicle at the Bonneville, Utah Salt Flats. The San Francisco-made, zero-emission bike hit an average of 150.059 mph over two miles. (via Daily Mail)
3. If you didn't score one of the million free hard copies of the fake New York Post handed out on the streets of NYC today, here's the fake website.
4. The 50 best things to eat in the world and where to eat them.
5. Perez Hilton tells Billboard magazine: "I don't read Billboard or music blogs. Every record label sucks. Sometimes you need to be a diva."
6. We invited them to our 25th Anniversary party -- in fact we sent a car to pick them up. When they misbehaved, we threw them out. They are The Drums. They're playing tomorrow, September 22, at 8:30 at The Mercury Lounge. If they see us in the audience, they can throw us out.