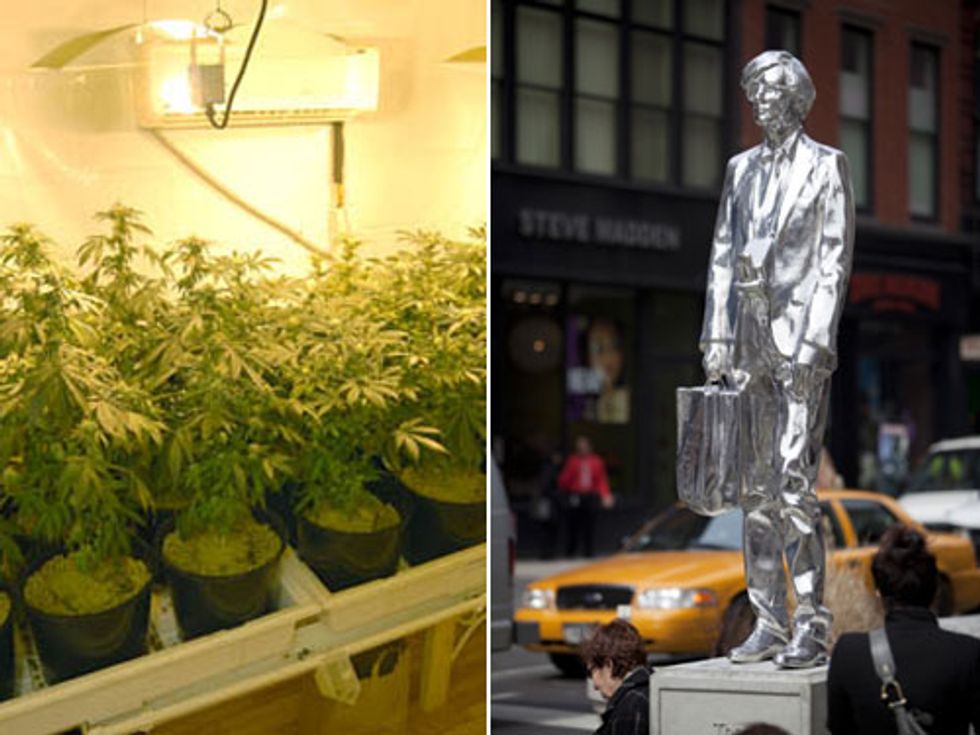 1. One percent of the electricity consumed in the US
is used by people growing marijuana indoors
. The rest is for heating up Pop Tarts. [via Denver Business Journal]
2. Be sure to check out
Daniel Arsham
's "
DIG
" at the
Storefront for Art & Architecture
(97 Kenmare Street). Arsham filled the space with Styrofoam and has been "excavating" it with hammers, picks and shovels.  It's only open for one more week, tomorrow through Saturday, April 23, 11 a.m. to 6 p.m. with a closing party on Saturday at 7 p.m.
3. Now you can shop at hot Miami boutique
The Webster
(1220 Collins Avenue) without leaving home. Just go here:
thewebstermiami.com
4. The
US Commerce Department
is working on a voluntary program
to create "single secure passwords and identities" for all digital transactions. [News.com.au via FOX News]
5.
Top NYC Rooftop Bars
. [via Club Planet]
6. So you think you can dance?
Natalie Portman
's dancing-double in
Black Swan
is
STILL saying
the filmmakers are "completely lying" about the amount of dancing Natalie did in the movie. [Eonline]
7.
NYC's Public Art Fund
's series of talks continues on Wednesday, April 20, 6:30 p.m., with
"Andy Touched Me," featuring Rob Pruitt
, creator of the Warhol statue currently on display at 17th Street and Broadway. Ticket for the talk at Tishman Auditorium (66 West 12th Street) are $10.
8. Female writers in late-night:
the depressing chart
. [Buzzfeed]