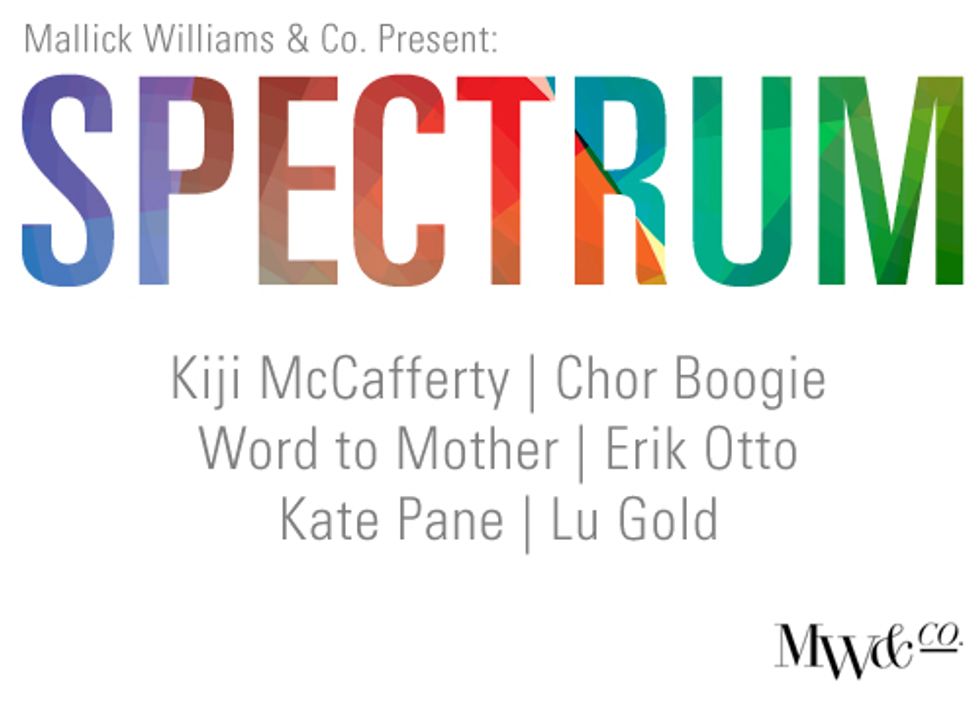 1.
Delorean
and
Kid America
are playing a "secret" show tomorrow, April 22, 8 to 10 p.m. at the
FIAT pop-up gallery (
18 Wooster Street).  It's free with RSVP
here
. ) The gallery is open from 10 a.m. to 10 p.m. daily through May 1 with a variety of special events and parties plus test-drives of the new FIAT 500.
2.
Mallick Williams & Co.
(150 11th Avenue between 21st and 22nd Streets) has a cool group show in celebartion of color called
"Spectrum: A Chromatic Exhibition"
with works by
Kiji McCafferty
,
Chor Boogie
,
Erik Otto
,
Kate Pane
,
Word To Mother
and
Lu Gold
. It opens tonight and is up until June 1.
3. 
The World's Best Ever
blog is selling three banner ads on eBay. Go
here
to bid.

4. One episode of Glee
generates an average of 82.4 million impressions
on social networks. [via Marketing Charts]
5.
10 charts about sex
. People who tweet daily are twice as likely to masturbate daily as well. Read it and weep! Then go masturbate.  [via OK Cupid]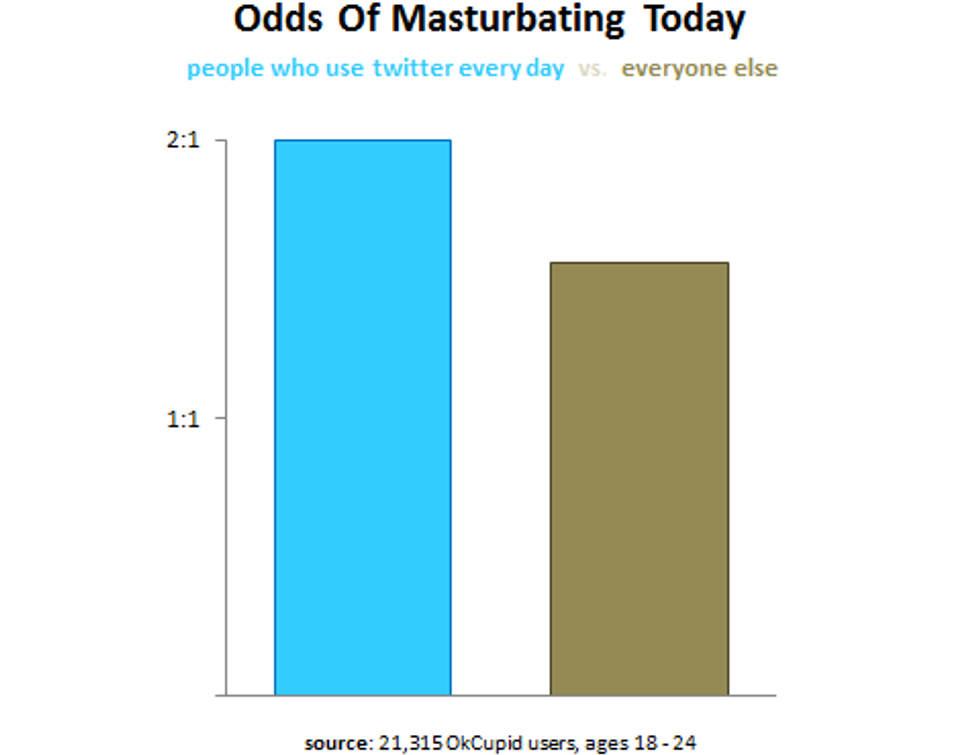 6. A baseball
pitched by a robot at yesterday's
Phillies/Brewers
game failed to cross home plate. You're OUT, robot. [DigitalTrends]
7.
Lady Gaga
is the musical guest and
Justin Timberlake
hosts the season finale of
Saturday Night Live
on May 21.