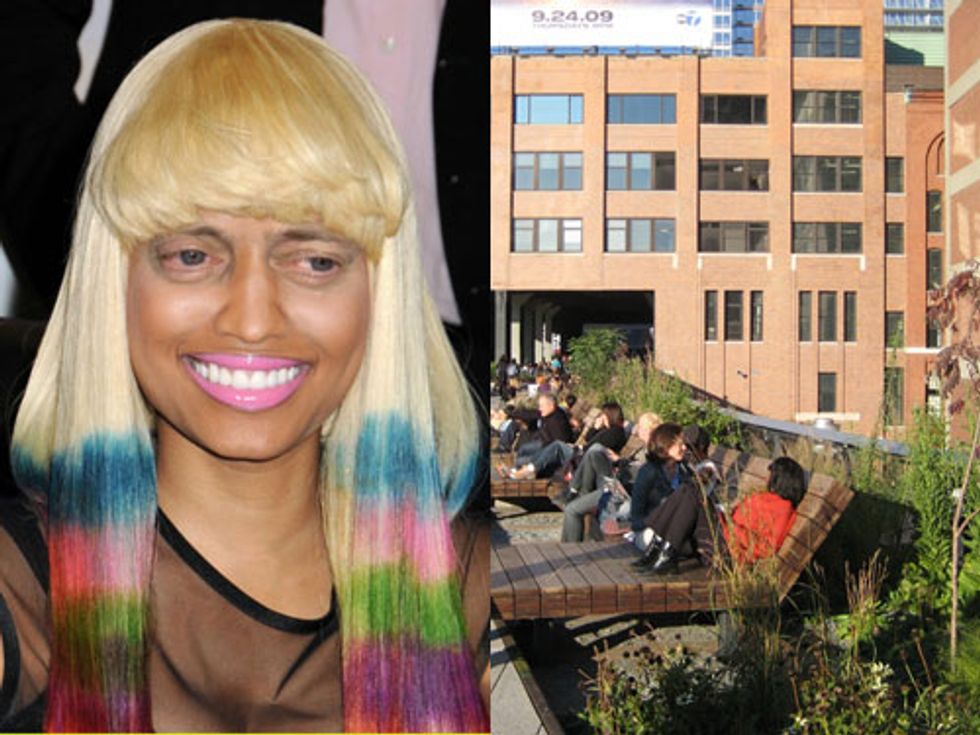 1. 
Chicks with Steve Buscemi's eyes
.


2.
Nine reasons why the High Line sucks
. [via Oobject]


3. Unpaid bloggers
have filed a $105 million class-action lawsuit
against HuffPo/AOL. [via The Guardian]
4.
The Coachella 2011 set times are here
.
The Scissor Sisters hit the Mojave stage at 11:55 p.m. on Saturday. 

5. Tickets for New York's 3-day electronic music festival,
Electric Zoo
, go on sale tomorrow.
6.
Sarah Frost
opens her "Arsenal" exhibit of paper guns tomorrow, April 14, 6 to 6 p.m. at
PPOW
gallery. (535 West 22nd Street).
7.
The 92 movies Steven Soderbergh watched last year
. [via Hollywood Reporter]
8. Miami artists
FriendsWithYou
opened a kiosk selling limited-edition toys, tee shirts etc. in South Florida's
Aventura Mall
.