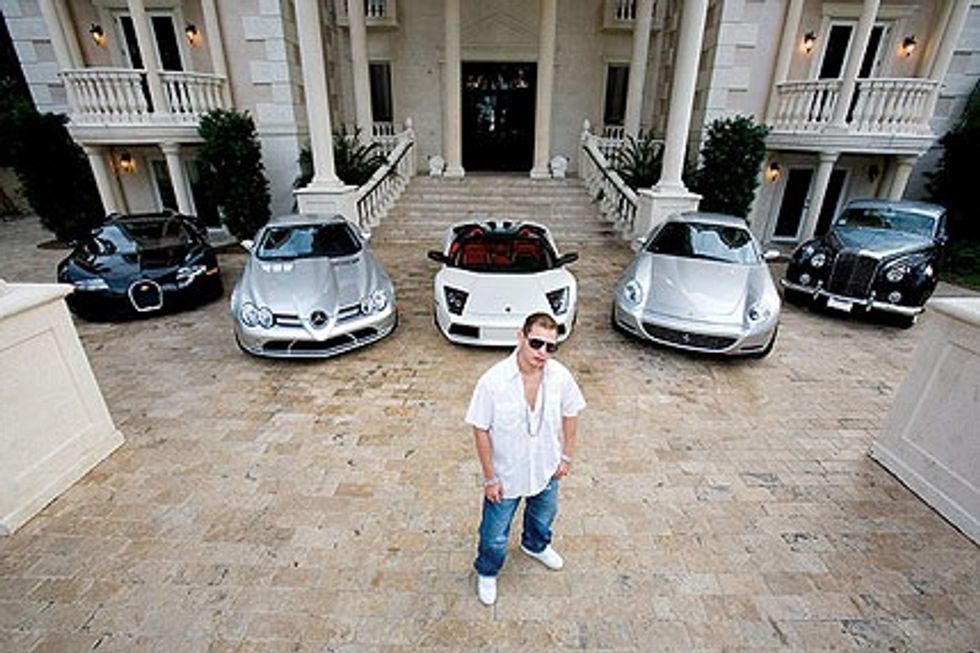 1. Kid Cudi's debut "Man on the Moon" went straight onto the top-selling albums chart at #4 this week.
2. Details magazine covers the rise and fall of Miami music producer Scott Storch. Yes, drugs were consumed... actually, lots of drugs: "I'd be up for days and decide at 11 in the morning to go buy a Rolls-Royce. I probably bought 10 cars when I was high."
3. John "Jellybean" Benitez is spinning at Water Taxi Beach in Long Island City tonight (September 24) for a Funhouse nightclub reunion. Benitez was a resident DJ in the '80s at the popular 26th Street club and went on to remix and produce music for Madonna, Michael Jackson and Whitney Houston.
4. Breaking news! The water fountain in Lincoln Center will be back on October 1.
5. The California state government cleared the way to put legislation onto a November 2010 ballot that would legalize marijuana for personal use by adults.
6. Red Bull presents Ebony Bones at Art Basel Miami on December 2. If you haven't seen her perform yet, you are in for a treat. One of the best live shows we caught in 2009 and worth a trip to Florida.