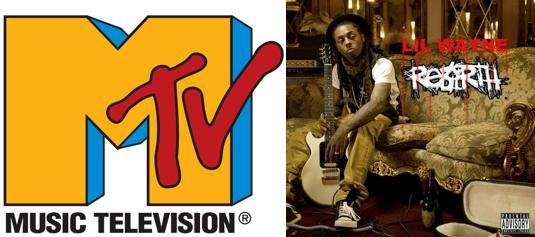 1. Time for a logo change:
Condé Nast
just dropped the word "Publications" from theirs and yesterday,
MTV
dropped "Music Television."
2. Do we need a "luxury" energy drink?
Tonino Lamborghini
is launching one in Miami this week because that city is "known for sexy opulence and decadence." It will be available in "clubs, hotels and gas stations."
3. Lots of luxury was unveiled yesterday at the opening of
Hermès Man
(690 Madison Avenue). They've even got a limited edition, custom-made baseball glove and ball for $9750.
4. Despite almost unanimously bad reviews,
Lil Wayne
's "rock" album
Rebirth
managed to enter the Top 200 chart at #2. His sentencing on gun possession charges was delayed yesterday due to "dental surgery."
5. Check out the new
FriendsWithYou
website.
6. Lots more
Winter Music Conference
action
announced
this week including an
Ed Banger
party at Cameo on Wednesday, March 24, with Busy P, DJ Mehdi, Annie Mac, Sirkin, Brodinski and Feadz.