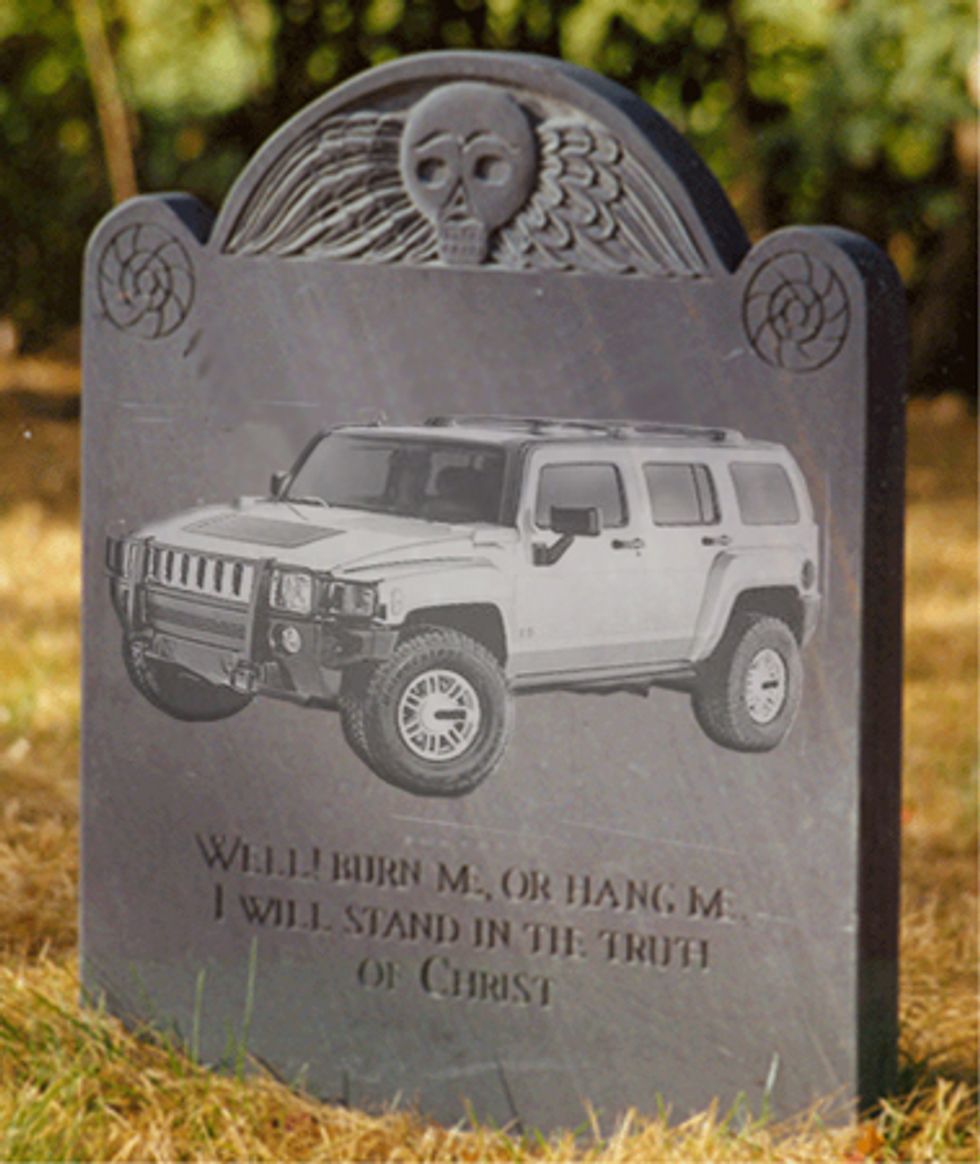 1. General Motors announced today that they might stop making Hummers. Duh, what were they waiting for, $8 per gallon of gas?
2. The world premiere of Two Turntables and a Microphone takes place tonight (June 3) in Beverly Hills, California. The documentary on the life of Run-D.M.C. DJ Jam Master Jay is screening at the Hollywood Black Film Festival.
3. Before Raffles Hotels & Resorts takes over the Royal Monceau in Paris they are having a Demolition Party on June 26. BYO sledge hammer. Philippe Starck is doing the makeover.
4. The designer of the Pringles potato chip canister died and asked that his remains be interred in one of the iconic containers.
5. According to the New York Observer, The Plaza Hotel is paying an electronic musician, Ariel Blumenthal, one million dollars to create a two-hour soundtrack for the hotel's Rose Bar. He says the hotel wants something that will "make the downtown people come uptown."
6. Make a virtual kaleidoscope here.
7. We hear that M.I.A. is planning to marry musician and PAPER 2008 Beautiful Person Ben Brewer. Brewer is a founder of eco-friendly label Green Owl Records and a member of the band The Exit.