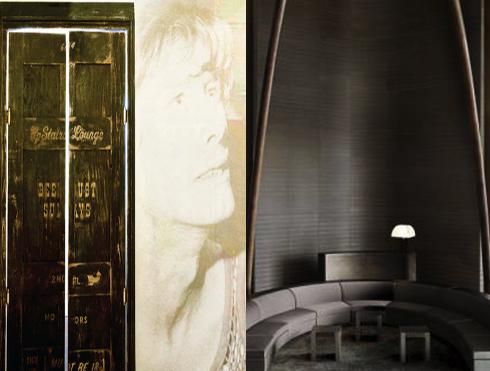 1.
No Longer Empty
-- the arts organization that put together the incredible "fantasy version" of Tower Records -- has now recreated a New Orleans' gay bar called the Upstairs Lounge.  In 1973 an arsonist set fire to the French Quarter bar killing 32 people, but no one was ever charged. Artist
Skylar Fein
's installation in New York City "
Remember the Upstairs Lounge
" opens tomorrow, April 28, at 447 W.16th St.,from 6 to 9 p.m. and runs through May 29th. Go
here
for more info.
2.
The Armani Hotel
in Dubai's "world's tallest building"
opened yesterday
.
3. A British band named
Exit Through the Gift Shop
changed their name
to
Brace Yourself
after
Banksy gave them a painting worth $300,000
.
4. New York's premier same-sex wedding event,
The Illegal Wedding Fair,
will take place on
Sunday, June 6
, from  noon to 4 p.m. at 632 On Hudson (Hudson St. & Horatio St.).
5.
The East Coast finals
of the
2010 DMC DJ Battle
hits NYC on May 15 at Santos (96 Lafayette Street) from 4 p.m. to 10:30 p.m.  All ages admitted and tickets are $15 in advance.
6.
PAPER
fotog
Torkil Gudnason
's photo exhibit "
Hot House
" is opening in San Francisco at Glory Chen Gallery (134 Maiden Lane) on April 29.