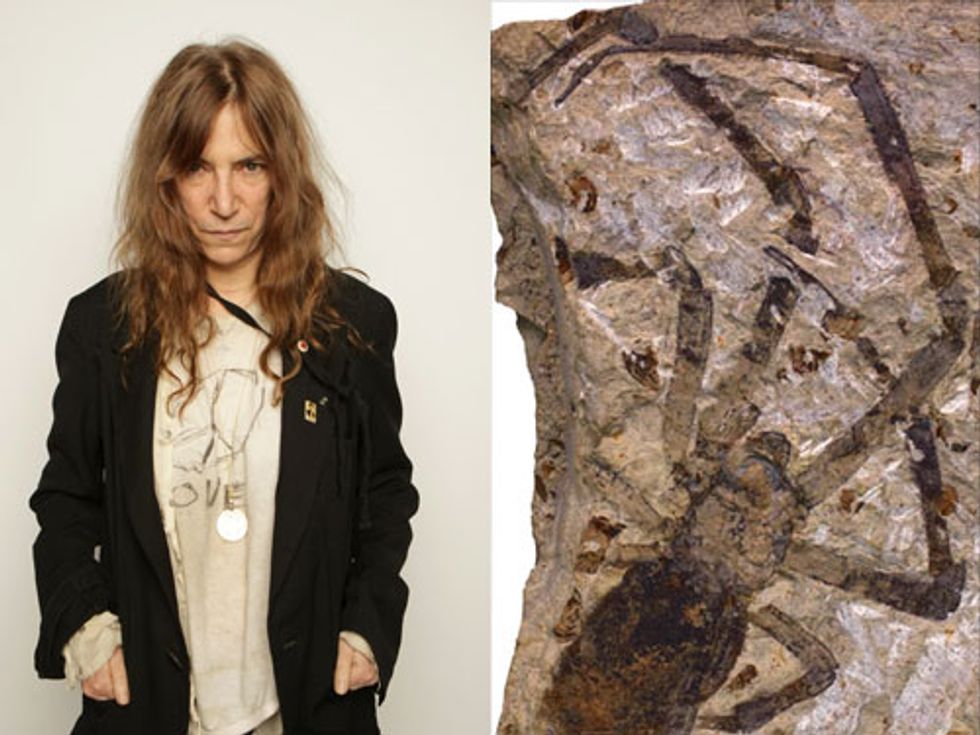 1. It's April 20 and we promise only this one little 4/20 item:  Watch
High Times
editor
Steven Hager
explain the origins and significance of the day on ABC News
here
. (Oh hi former MTV News correspondent
Alison Stewart
!)
2. Ok, we lied:
15 Things That Happened on 4/20 Having Nothing to Do With Weed
. [Buzzfeed]
3. Yikes!
World's largest spider found in China
. Don't worry, it's only a fossil. [BBC]
4.
Brian Eno
claims that U2 drummer
Larry Mullen Jr.
can detect a click track that is off-beat by six milliseconds. Read
all about that, David Eagleman, time, zero gravity and drumming in "The Possibilian," Burkhard Bilger's
great article
in this week's
New Yorker
. [NYer]
5.
Vice
and
Dell/Intel
are hosting a free concert on April 28 with
Cults
,
Oberhoffer
and
Puro Instinct
, to celebrate the launch of
Noisey.com
. Their new music network showcasing "local bands and music scenes" worldwide. It's at Music Hall of Wiliamsburg. RSVP
here
. 
6. Following-up his 2009 exhibit at the old Essex Street market, French artist
Nicolas Pol
is coming back to NYC in May with another big show called "
Sick Atavus of the New Blood
" at 560 Washington Street.
7. Also back this year is the 10th edition of the
River To River Festival
in lower Manhattan.  The complete schedule of events is
here
and the long list of free performances include
Patti Smith
,
Rufus Wainwright
,
Laurie Anderson
,
Sean Lennon
and many more.