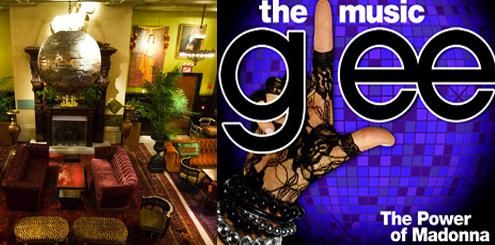 1.
Madonna is #1
. Actually, the
Glee
versions of her songs went straight to the top of the album chart this week. Meanwhile, 
MGMT
has fallen out of the top 10.
2.
Jessica Simpson
claims she is addicted to Nicorette gum
, but has never smoked a cigarette.
3.  A "luxury pet hotel" called
Catnip 'n' Biscuits
opens this week in Savannah, Georgia. Suites are $50 a night, but a webcam is $5 extra. (via
Gadling
)
4.
The World Innovation Forum
is June 8 & 9 at the Nokia Theater in New York.
5.
The Jane Hotel ballroom is (almost) back in business!
  The popular club-hotel was raided last year and now they've received a temporary permit and should be re-opening soon.
6.
Empire of the Sun
are playing Terminal 5 on August 9. (They promise to still sound like MGMT circa
Oracular Spectacular
)