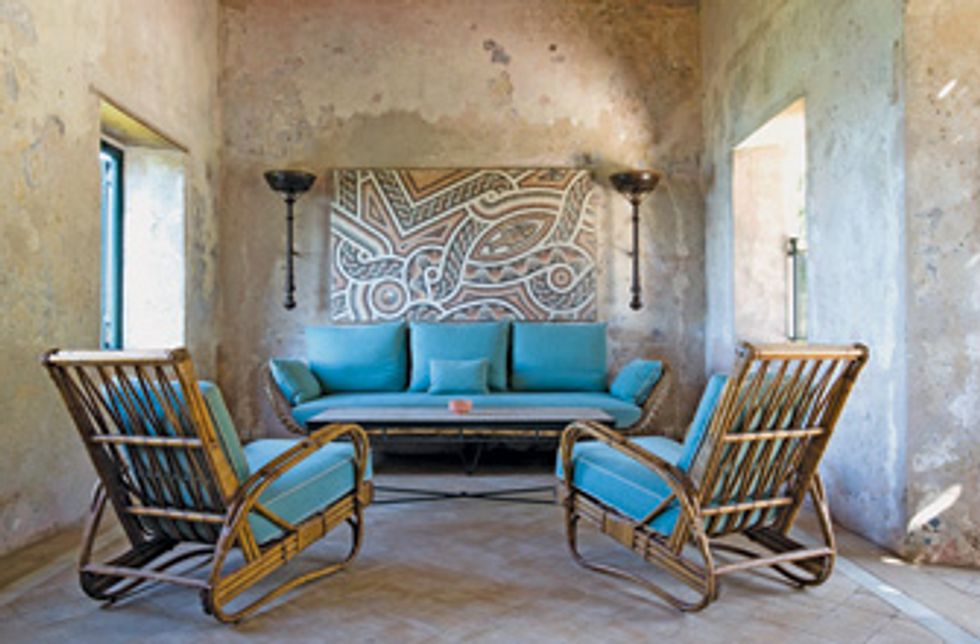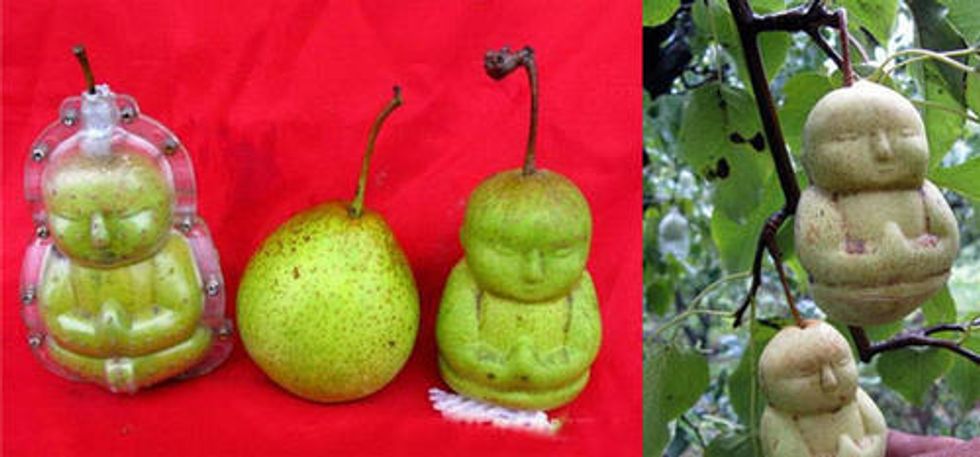 1. Yves Saint Laurent's former residence in Morocco is for sale via Christie's Great Estates. Here's the link. Or, if you are looking for something closer to home, Iggy Pop's former South Beach home is available for only $2,500 per week on Craigslist.
2. NYC tattoo parlor East Side Ink was fined by the Department of Health for allowing Rihanna to "tattoo without a license" last week. (via New York Daily News)
3. Highly-tipped UK indie-rock band Wild Beasts are playing their first New York City show tonight at 7:30 p.m. at Joe's Pub (425 Lafayette Street) to celebrate the release of their second album Two Dancers.
4. Buddha pears! Way cool... where can we get one?
5. Peaches Geldof will be covering Fashion Week for GMTV. (via Grazia Daily)
6. Dr. Romanelli and Eric Nakamura (Giant Robot) are hosting "Twentieth Century Boy," a night celebrating T. Rex/Marc Bolan featuring the artwork of Masakatsu Sashie on September 30 at 1637 Vine Street in Hollywood, CA, from 7 to 11 p.m. Rolan Bolan (Marc's son) will be there.