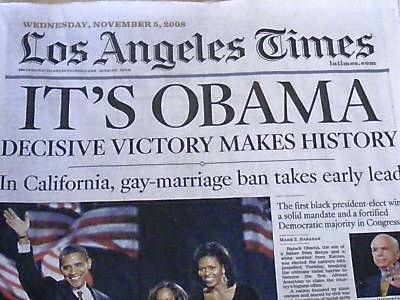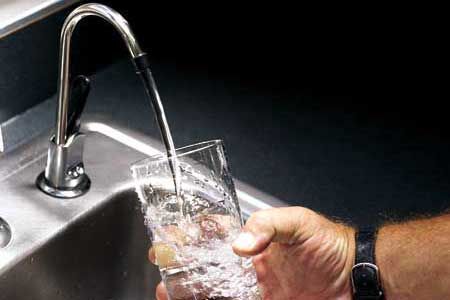 1. Over 300 people are trying to sell their copy of Wednesday's "It's Obama" LA Times on eBay.
2. If you're looking for that old-school LA vibe -- and are sick of Musso and Frank's -- try La Dolce Vita, Prince Korean, Miceli's or the Venice Room. (via Los Angeles Time Machines) http://www.latimemachines.com/new_page_28.htm
3. Best tap water in the USA? The 2008 Berkeley Springs International Water Tasting Competition declared L.A. the winner!
4. Tickets for Stagecoach, the country version of Coachella, go on sale November 14. The third edition of the music festival takes place in Indio, California, on April 25 and 26.
5. The Canoga Park Bowl (20122 Vanowen) is open 24 hours.