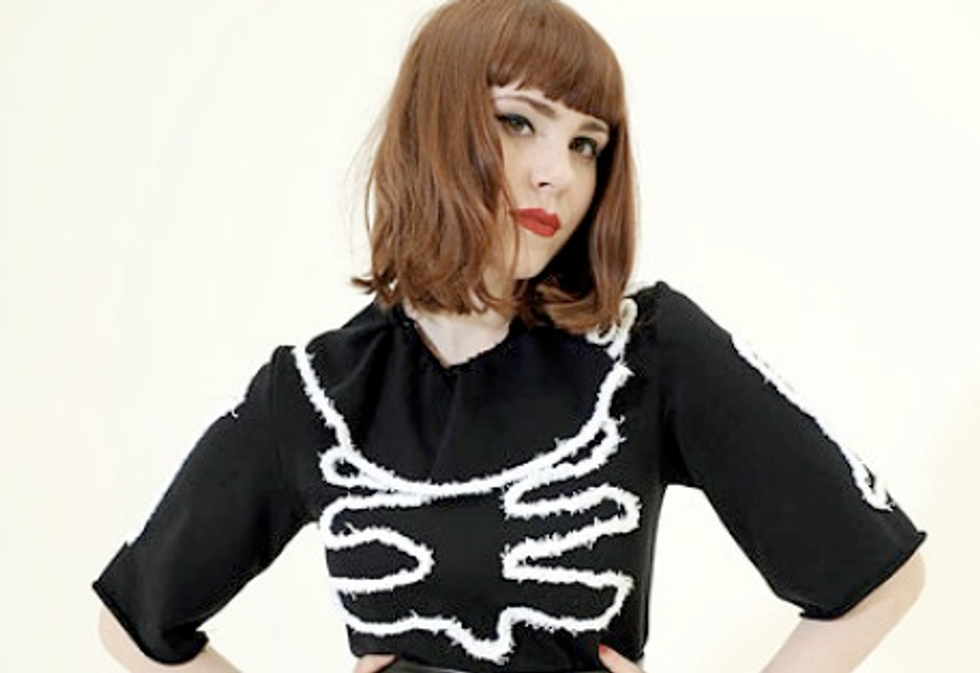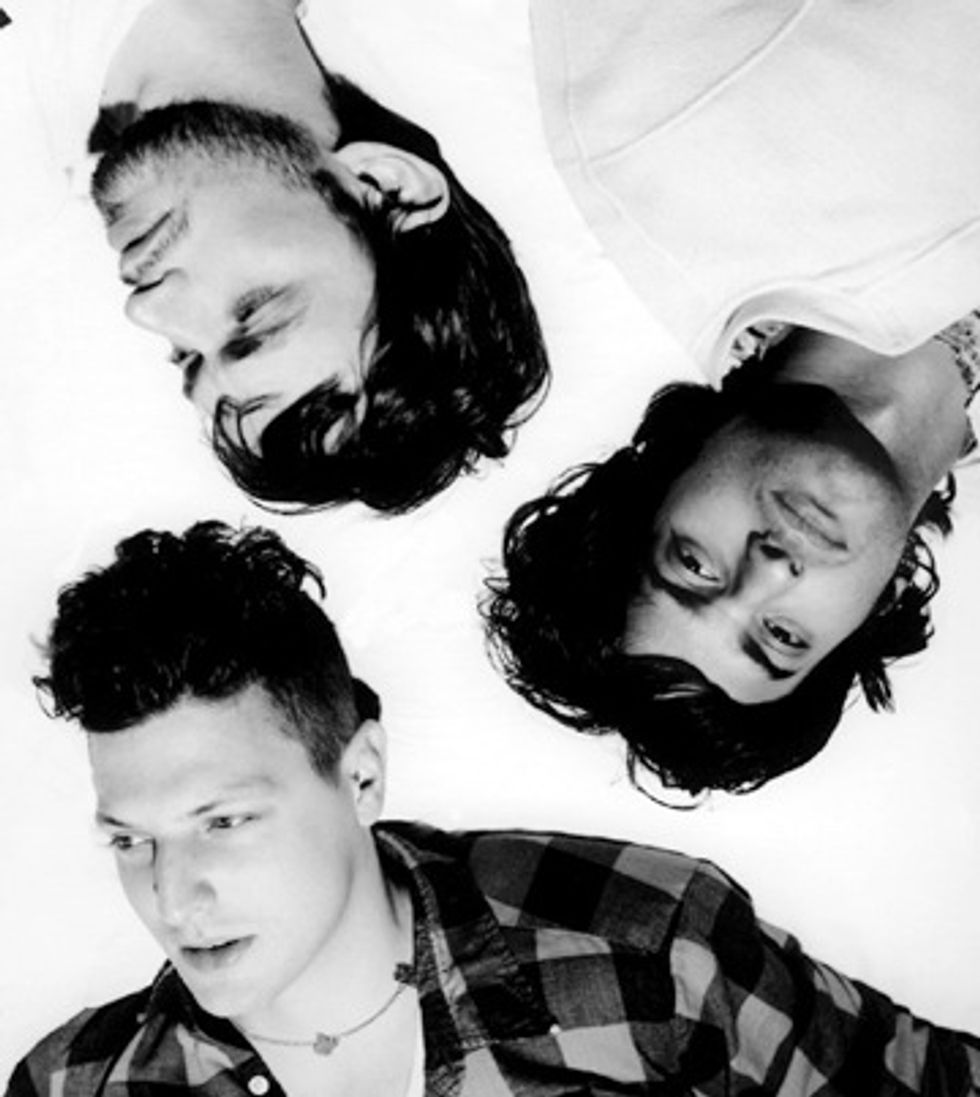 1
. Yeasayer
plans to go to Uganda with non-profit
Invisible Children
to perform acoustic concerts, and the trip will be captured by French video site
La Blogotheque
. The organization, however, needs to raise about $15,000 first. Donations for the trip are being accepted at
Kickstarter.com
. You have nine days to help them meet their goal!
2. 5,200 naked people showed up at the Sydney Opera House today in Sydney, Australia to pose for photographer
Spencer Tunick
. The photograph, titled
Mardi Gras: The Base
, was commissioned by Sydney's Gay and Lesbian Mardi Gras festival. [
Times of London
]
3. Listen to British songstress
Kate Nash'
s
new super-retro single "Doo Wah Doo." [
SPIN
]
4. Illustrator
Nick Tassone
has created a neat collection of minimalist posters for some of
Steven King
's greatest hits. The posters are apparently part of a school final, but he promises screen prints soon.
5.
Pauly D
,
the Situation
, and
Ronnie
from
Jersey Shore
filmed a parody of
The Hurt Locker
for
Lopez Tonight.
Worry not, the boys are likely all very experienced in handling grenades.
[
TBS
]
6. The Lourve has a denture-like apparatus in its collection from 500 B.C. [
Neatorama
]
7.
Lil' Wayne
heads to prison tomorrow. To prepare for his impending incarceration, he's recorded seven music videos. [
MTV
]
8. UK group
Florence and the Machine
copped to using an unsanctioned sample of
Gang Gang Dance's
"House Jam" in their song "Rabbit Heart (Raise It Up)" and have agreed to pay royalties. Meanwhile, though Florence and the Machine's April 9th show at
Terminal 5
is sold out, they recently announced they'll be playing (
Le) Poisson Rouge
on April 8th. Tickets go on sale Wednesday at 9 a.m. [
Brooklyn Vegan
]