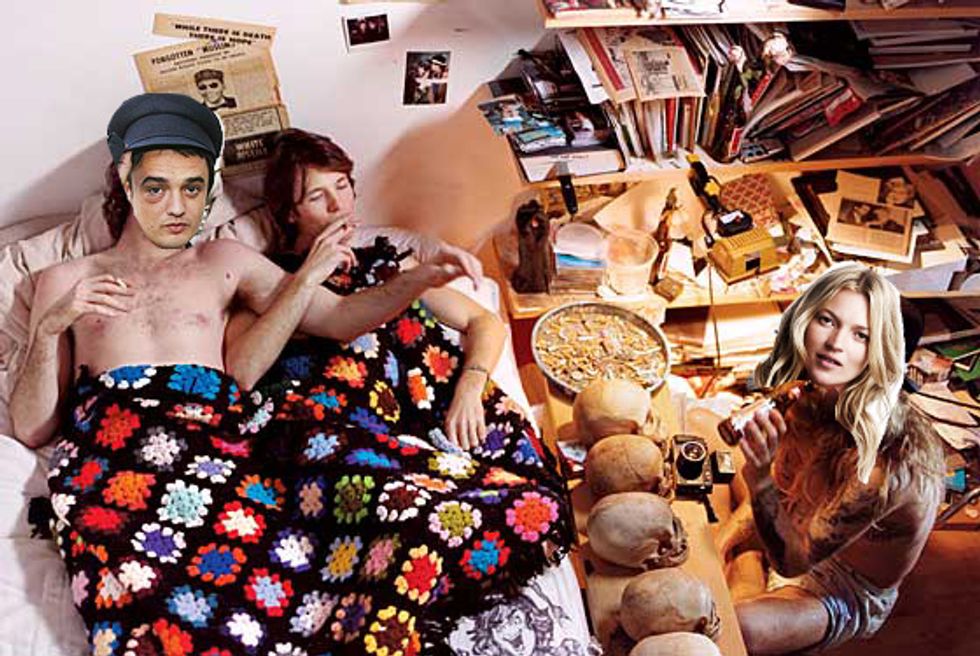 1. Who would be in your dream threesome? According to the rumor mill, heartthrob photographer Ryan McGinley just shot Kate Moss and BF Pete Doherty nude for the upcoming issue of W.
2. Art stars of today Elizabeth Peyton, Tony Just, Maurizio Cattalan, Dan Colen, Cecily Brown and Clarissa Dalrymple all came out for the Turner Prize winner Brit Jim Lambie's opening at Anton Kern Gallery last Thursday.
3. Fergie's lady humps were caught in high-waisted body-squeezing jeans by Judi Rosen of downtown boutique The Good, The Bad and The Ugly as reported by the fashion bible In Touch.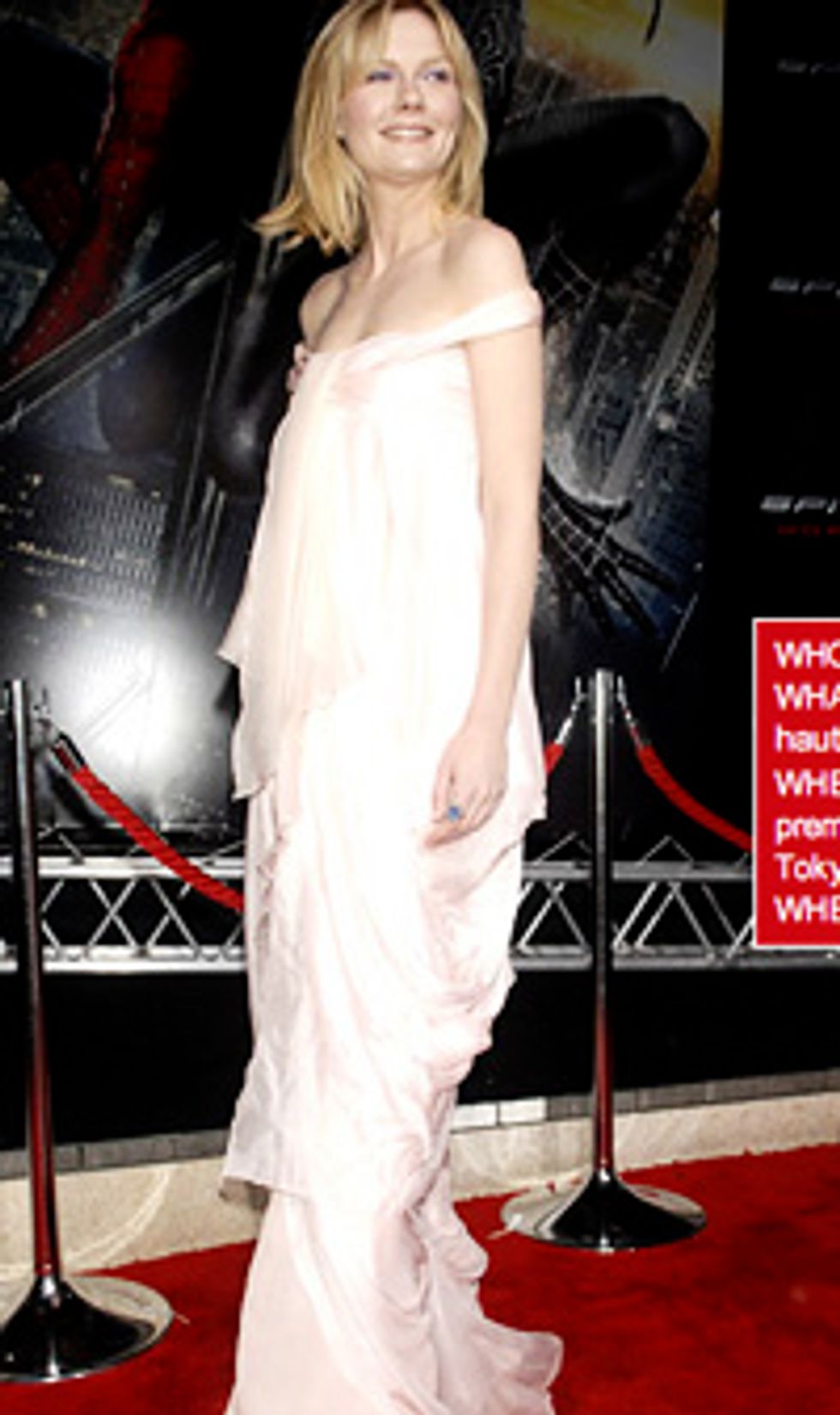 4. Vogue's Alexandra Kotur has a tough job of deciding who makes Style.com's Ten Best Dressed List each week. Look who made the cut last week!
1) Kirsten Dunst
2) Chloe Sevigny
3) Miuccia Prada
4) Coco Rocha
5) Doo-Ri Chung
6) Lisa Airan
7) Hilary Rhoda
8) Camilla Belle
9) Lauren DuPont
10) Demi Moore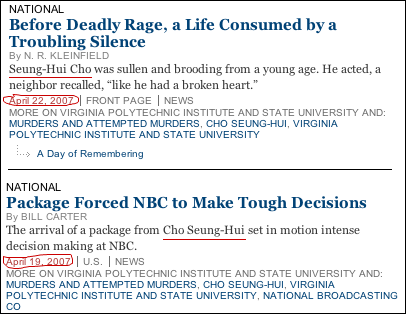 5. Name Change: On a more, delicate note... Over this weekend, when rendering the Virginia Tech shooter's name, The New York Times decided to go by Seung-Hui Cho, rather than the easternized-style Cho Seung-Hui, which has been the official name used by the media world-wide since the release of his identity. There have been many whispers on the Internet among sensitive Korean-Americans about this uncouth placement of his surname.