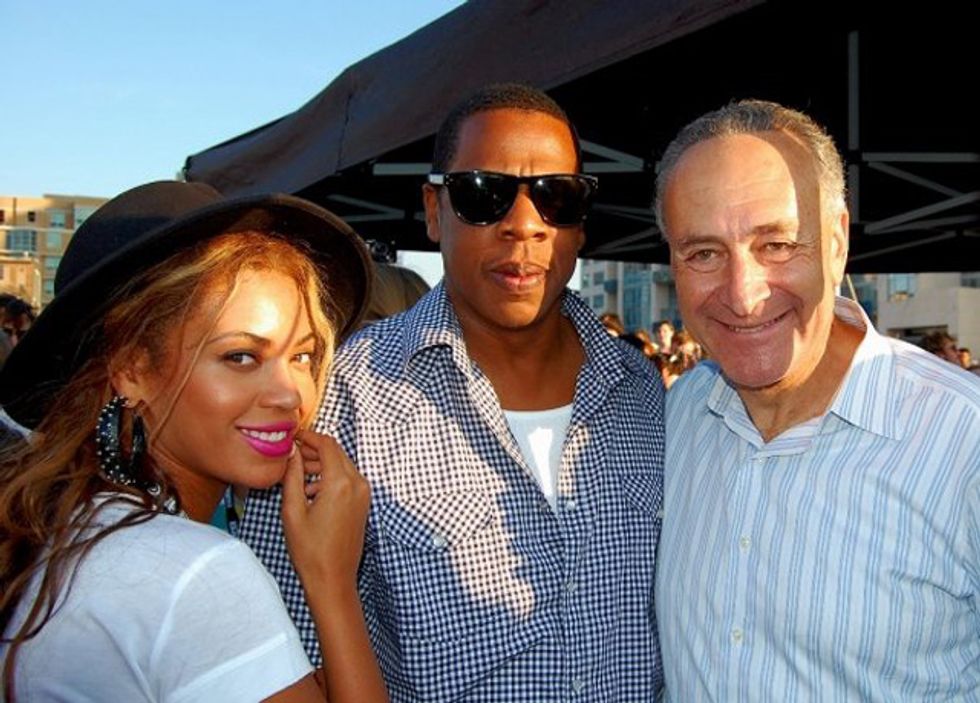 1. Jay-Z, Beyonce and Solange stopped by the summer's last Williamsburg Waterfont party yesterday to catch Grizzly Bear's set. (via Brooklyn Vegan)
2. Global marketing pros can't resist next week's numerical bonanza: 9/9/9! Tim Burton's latest, 9: The Movie and "The Beatles: Rockband" both have that synchronic release date. Even the Mondrian Hotel in LA is offering a 99-minute massage for $99.
3. Police in England are "reviewing" the death of Rolling Stones guitarist Brian Jones, following the discovery of new documents related to the 1969 swimming pool drowning. (via BBC)
4. Director Abel Ferrara's R-rated documentary about The Chelsea Hotel, Chelsea on the Rocks, opens in NYC on September 25.
5. The New York Times reports that the #1 website for 18 to 24-year-olds is Hip Hop Early.
6. Disney is buying Marvel for $4 billion.
7. Check out the wacky socks from Ashi Dashi, including back-to-school looks "Pencil" and "Notebook," and, for the juvenile delinquents in the class, "Kick the Habit" socks that look like cigarettes.
Photo of Jay-Z, Beyonce and Chuck Schumer by Michael Rusch, via Free Williamsburg