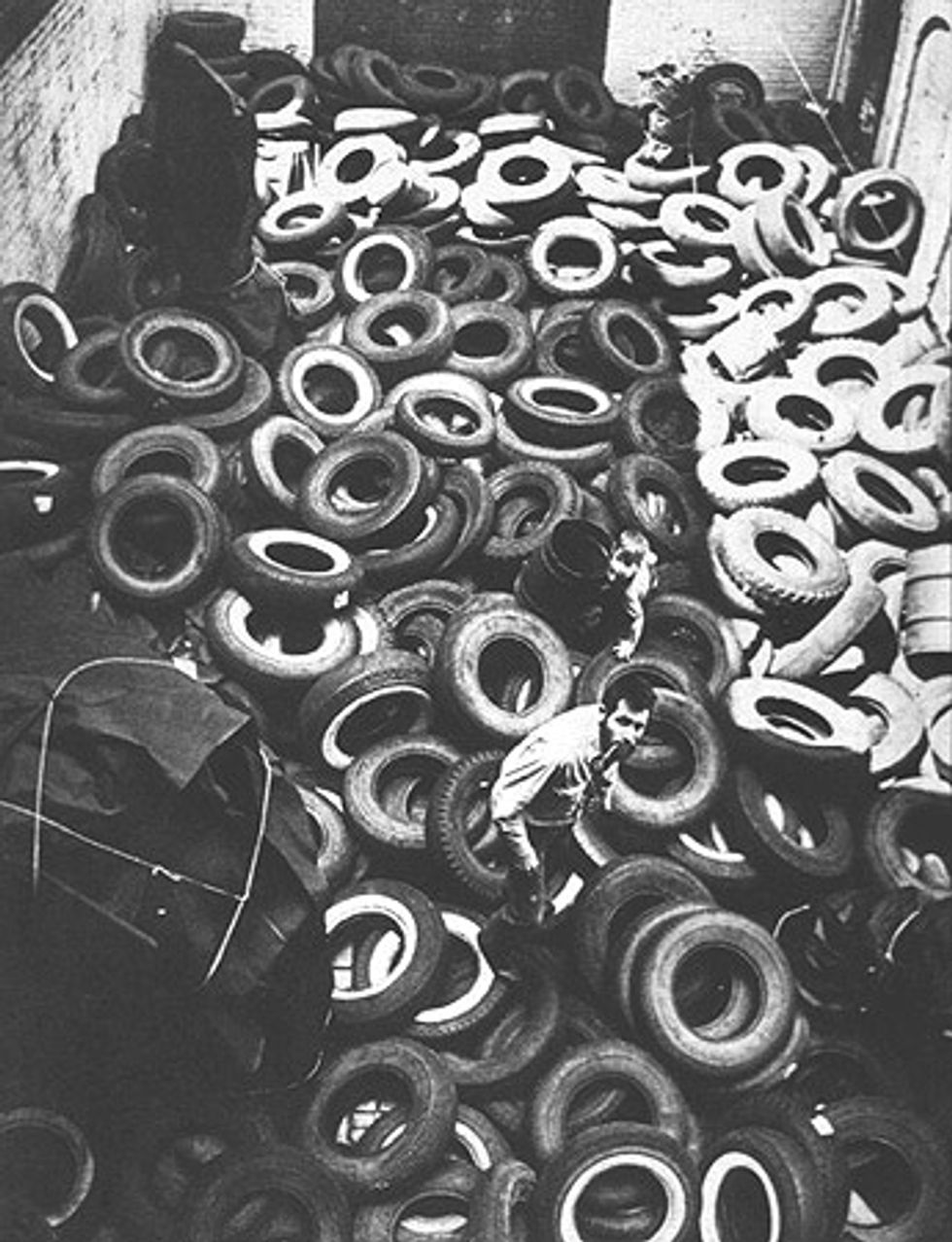 1. In 1961 Allan Kaprow (1927 - 2006) filled the backyard of an art gallery with old tires and tar paper. He wanted to make a radical departure from "the contexts we traditionally associate with art" and in the process helped to launch what we now call "happenings" and "performance art." Tonight, September 23, the Hauser & Wirth Gallery (32 E. 69th St.) is opening a "re-invention" of Kaprow's work, YARD, by William Pope.L, Sharon Hayes and Josiah McElheny.
2. And the nominees are...The Rock & Roll Hall of Fame announced their nominations for induction in 2010: ABBA, Darlene Love, Donna Summer, Genesis, Jimmy Cliff, Kiss, Laura Nyro, LL Cool J, Red Hot Chili Peppers, The Chantels, The Hollies and The Stooges.
3. Ten ways to enjoy doing nothing.
4. Gizmodo opened a pop-up gallery at 267 Elizabeth Street with exhibits of everything from the world's largest Cheeto to Sony's first Walkman. It's free, and closes on Sunday, September 27.
5. Twenty-two states that ban texting while driving offer info on traffic, road conditions and emergencies via Twitter.
6. Only three NYC establishments made the state's list of "green hotels": The
Grand Hyatt, Beekman Tower and the Westin Times Square. (via Crains)
7. Bored to Death fans: Call (646) 336-6222.