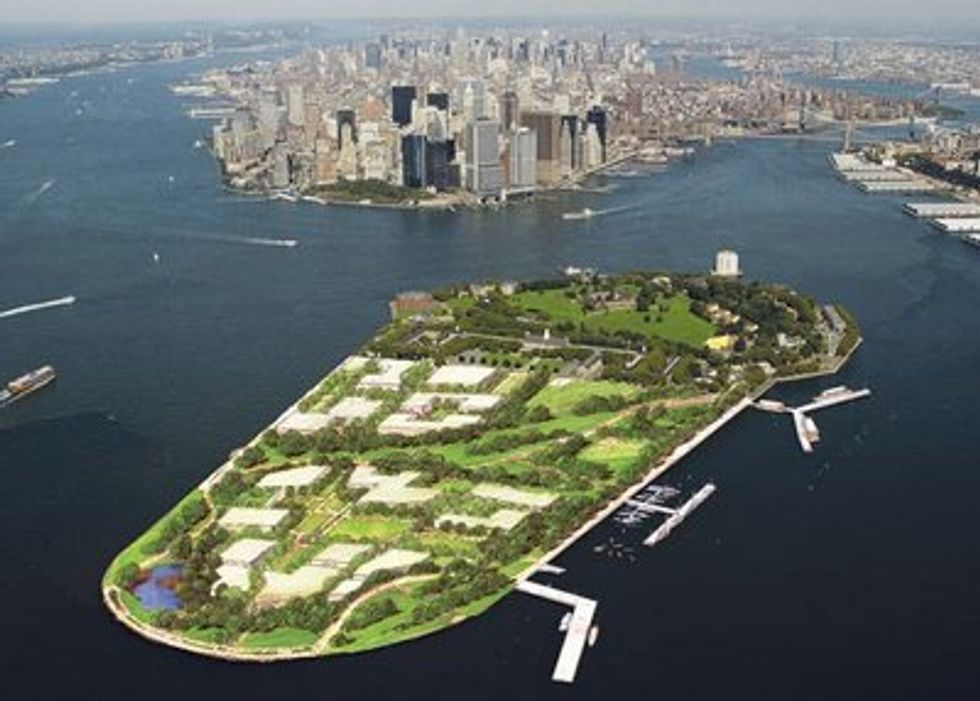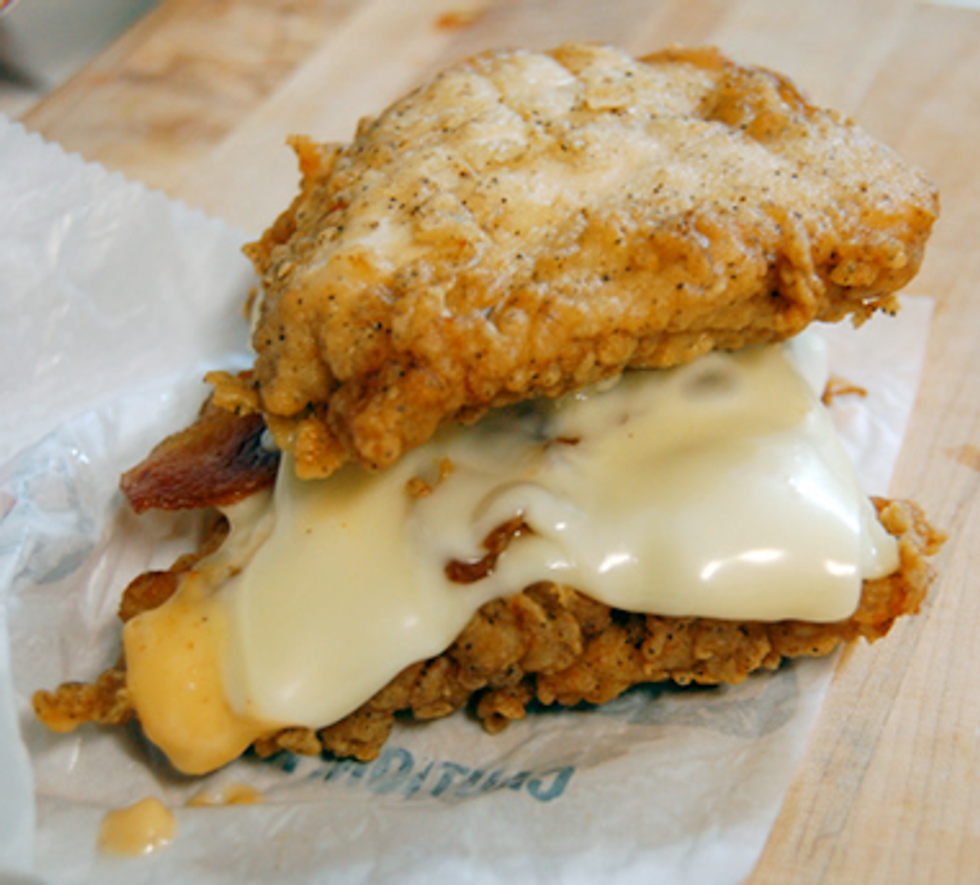 1) 50 Cent has replaced his free concert in Queens with a ticketed one at the Beach at Governor's Island, featuring openers Wale and Kid Cudi. We hope he doesn't perform his whole set wearing a backpack.
2) Perhaps inspired by the Second Avenue Deli's "Instant Heart Attack," KFC has decided it can fit more calories in its Double Down Sandwich by replacing bread with fried chicken.
3) Karen O has released a kiddie-choired new single, "All Is Love," from the soundtrack to Where The Wild Things Are.
4) The Cooper Union is inaugurating its new gallery with a show, "Free As Air And Water," featuring environmentally-themed works by Ross Cisneros, Paul Ramirez Jonas, and others. (41 Cooper Square, September 16-October 27, 2009. Opening reception September 16, 7-9 p.m.)
5) Zach Galifianakis, Steve Carell, and Paul Rudd are in talks to act in Jay Roach's adaptation of the 1998 French farce Le diner de cons.
6) After seeing the "Summer Intern" one, we had tell you about Harvard Lampoon buddies/New Yorker contributors Simon Rich and Farley Katz's New York Superhero trading cards. (Brooklyn Heights Blog, via City Room)