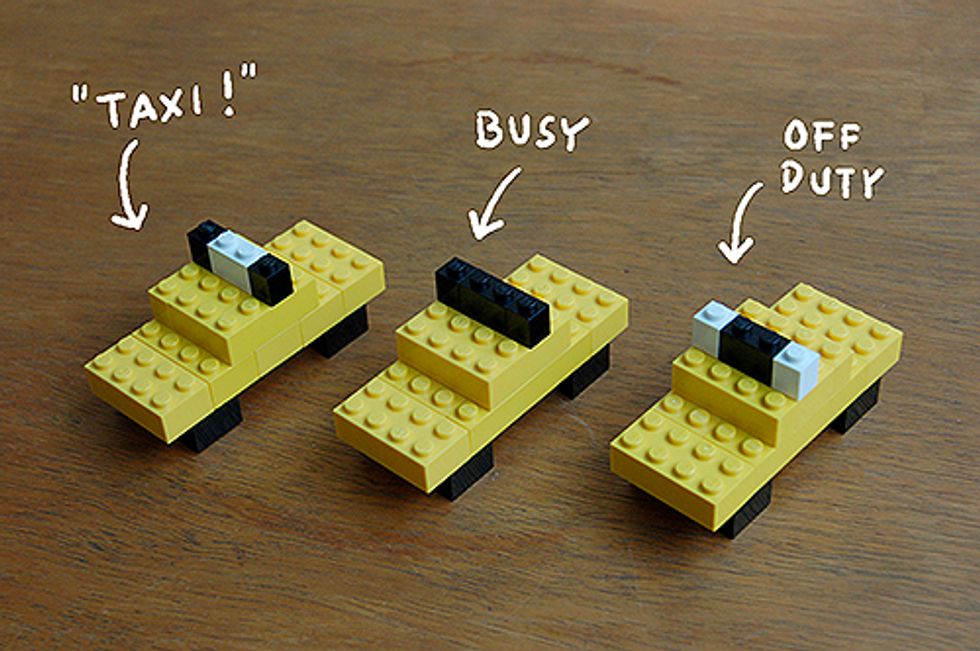 1. All 137,500 tickets to the 2009 Glastonbury Music Festival sold out in two days without any of the performers having been announced.
2. When Christoph Niemann moved to Berlin, he couldn't stop thinking about New York City. Check out his "LEGO" impressions of the city he left behind here. (hat tip to Lysee)
3. Southpaw (125 Fifth Avenue, Park Slope) is one of the venues participating in BAM's Sounds Like Brooklyn Festival. They are showcasing several Brooklyn bands from February 12 to 14 including some of our faves: Fiasco, Aa, Motel Motel and The Harlem Shakes. The Harlem Shakes have a great new album called Technicolor Health coming out out on March 24 and we're going to their Southpaw show on Valentines Day.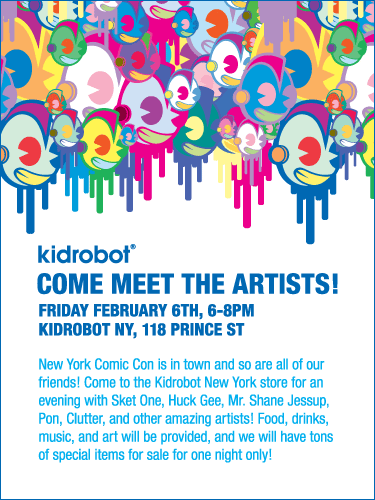 4. Kidrobot invites you to "meet the artists" at their NYC store (118 Prince Street) this Friday, February 6, 6-8 p.m. Expected artists include Sket One, Huck Gee, Mr. Shane Jessup and Pon.
5. Google Docs published a huge list of artists, bands and musicians on Twitter here.
6. The Prodigy are appearing at Roseland on March 26. Tickets go on sale Thursday, February 5.