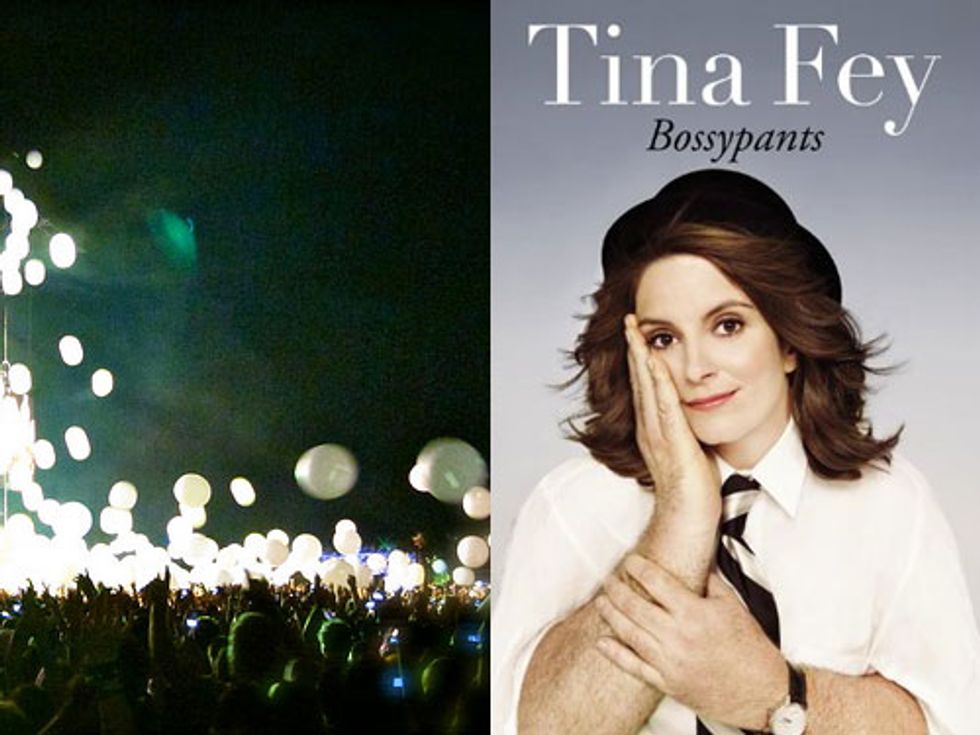 1. An
Arcade Fire
Coachella
ball is going for $999 on
eBay
.
2.
The LA County Art Museum
paid
$467,500 for
Christian Marclay
's 24-hour-long video "The Clock."  The work is one of an edition of six. [LA Times]
3.
Here
's how
Google cut their tax bill by $3.1 billion over three years
. We'll try next year.  [via Bloomberg and Climateer Investing] 
4. TMI:
The New York Times
reports
today that somebody trying to get in to Las Vegas nightclub
Marquee
"threw up" while waiting in line. [NYT]
5. Maundy Wednesday?  
New research
claims that the Last Supper actually took place on Wednesday. [BBC]
6. Check out
these shots
of works by the late artist
Rammellzee
from MOCA's "Art in the Streets" exhibit. [Hypebeast]
7. Our favorite part of
Tina Fey
's
prayer for her daughter
from her new book,
Bossypants
: "Lord, break the Internet forever, That she may be spared the misspelled invective of her peers, And the online marketing campaign for
Rape Hostel V: Girls Just Wanna Get Stabbed
." [Buzzfeed]