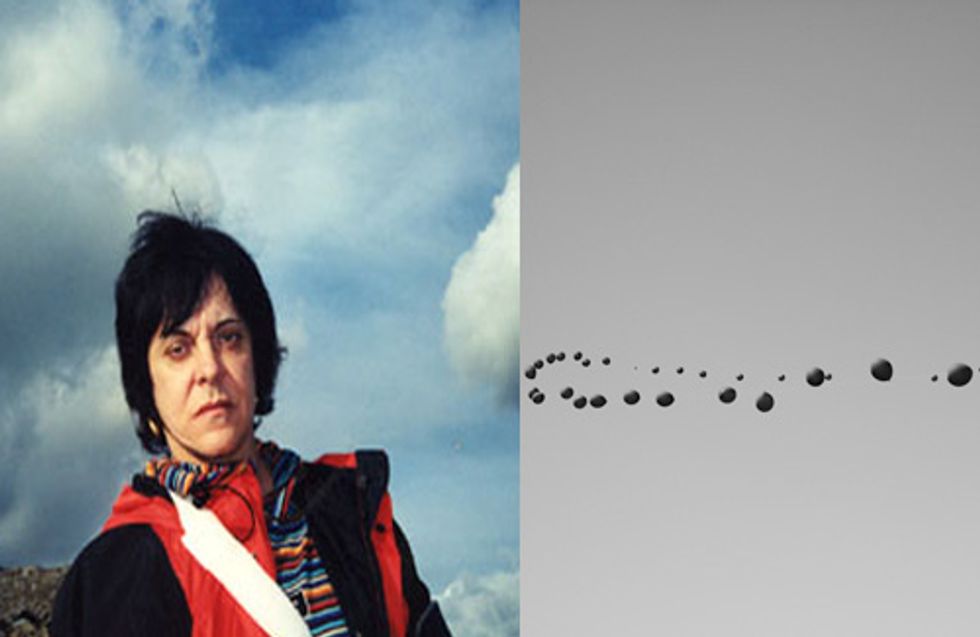 1.
Damien Hirst
's autograph and doodle of a shark -- given to a London taxi driver -- sold for $22,000 at an auction in London this week. (via
BBC
)
2. "Adam, I need a fat beat!"
DJ A.M.
appears in a scene in
Iron Man 2
, opening May 7. The film is dedicated to the late DJ. (
via LA Times
)
3. Check out
Hedi Slimane
's
Coachella
2010 photo diary
.
4.
Genesis P-Orridge
is having a garage sale
on May 1 & 2, 12 to 6 p.m., at 1673 Gates Avenue in Bushwick.
5. A 4th grader's science project
found that Purell doesn't kill E. coli
.
6.
MTV UK claims
that
Mark Ronson
is back producing tracks with
Amy Winehouse
for a
Quincy Jones
tribute album.  Last year, Jones supposedly revoked his initial request for a cover of Lesley Gore's "You Don't Own Me" after Ronson couldn't lure the singer back into a recording studio.
7. Those kooky kids at
Diesel
have drummed up quite the little contest. Today through May 7th, sign up in their
55DSL
store (281 Lafayette St.) to compete in a world-wide
Galactic Battle of Foosball
challenge. The winners will compete in a final challenge in Bassano del Grappa, Italy on June 12th and, whoever wins that, will be flown to South Africa in July with 55DSL's creative director, Andrea Rosso, to "receive tickets to a once in a lifetime experience." Phew! More info
here
.