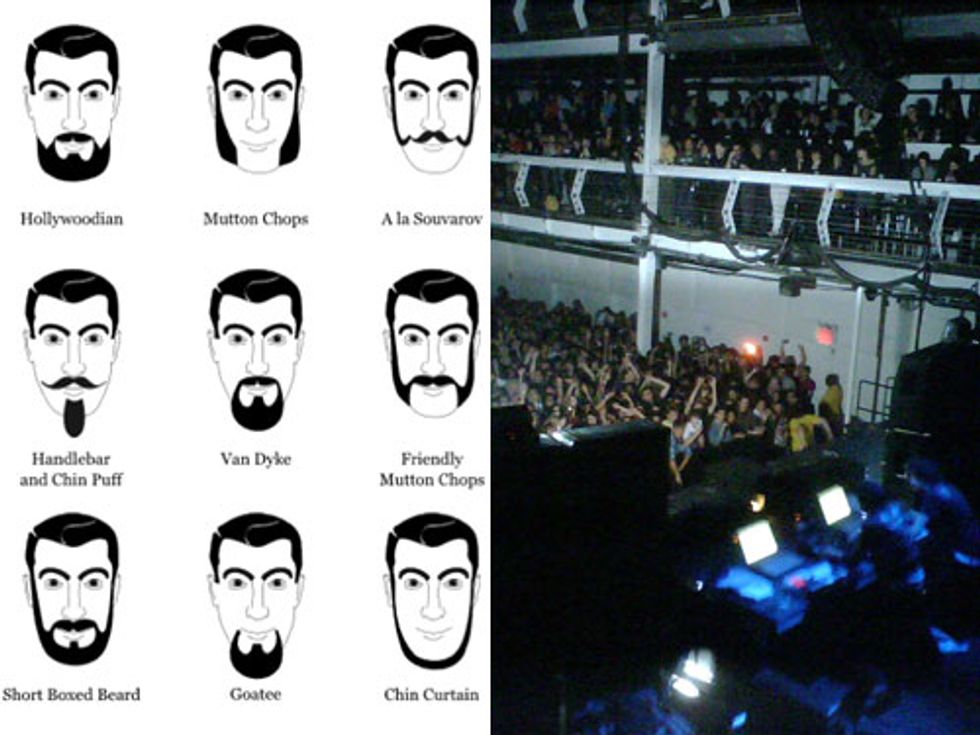 1. We're not sure if this tops Showtimes' controversial new reality show,
Gigolos
, but
Whisker Wars
-- documenting the "world of competitive facial hair growing" --
is coming to IFC in August
. [EW]
2. Today's sculpture-of-the-day is another
Michael Jackson
piece by LA artist
Maria Von Kohler
depicting MJ dangling baby
Prince Michael II from a Berlin hotel window
. We miss you, Michael. [DailyMail]
3. Add
strawberries
to
your list of super-foods
. [WSJ]
4. Audiences may hate NYC music venue
Terminal 5
, but why do bands like it?
Dawn Barger
, manager of
The National
,
tells NPR
: "Bands make a higher percentage of the earnings in that one room than in any other room in New York."  [The Record]
5. Ten thousand shipping containers
are lost at sea each year
. Btw, check out
Donovan Hohn
's fantastic eco/travel book
Moby-Duck
and learn more about "
28,800 bath toys lost at sea
" when a container fell into the Pacific in 1992.  It's already on our short-list for non-fiction book of the year. [Singularity Hub, NPR]
6. Take a look at the "
fashion freakouts
" at
Miami's Ultra Music Festival 2011
. [Miami New Times]
7. Williamsburg Asian BBQ mecca
Fatty Cue
has been temporarily shuttered by the DOH
afer racking up a whopping 115 violation points. Citations include evidence of rats, evidence of mice and "insufficient soap and handwashing stations." Oh dear. Earlier this week
they were awarded
"Best New Brooklyn Restaurant" by
Time Out New York
. [EaterNY]