1. Beware of the bad acid! No, you're not tripping, it's just Animal Collective's new album cover for their forthcoming Merriweather Post Pavilion.
2. Now that you've adjusted to paying to check your luggage, the airlines are reducing the maximum size of carry-on bags so you'll have to check even more. Starting November 1, Continental will allow only 45 linear inches -- down from 51.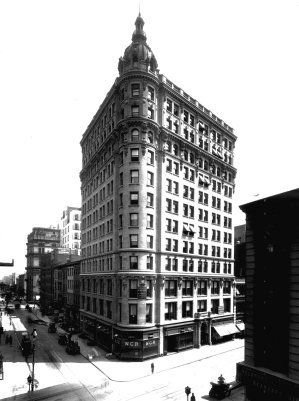 3. The company, GFI Development, that is behind the NYC branch of the Ace Hotel is planning another hotel on the same block of Broadway. This one's called the NoMad and is scheduled to open next fall.
4. Q&A with Girl Talk in TIME magazine.
5. If you're planning to stay at the Mondrian South Beach during Art Basel/Miami, be sure to call the hotel before you head south. HotelChatter claims there are "construction delays" and it's "not opening as scheduled on November 18."
6. Grace Jones' new album Hurricane is out November 3. Here's an excerpt from The Guardian's review: "During the album's first half, the producers come up with music befitting the uniqueness of their employer.
Equally, there's the pleasing sense that Jones wants to push herself into new areas."