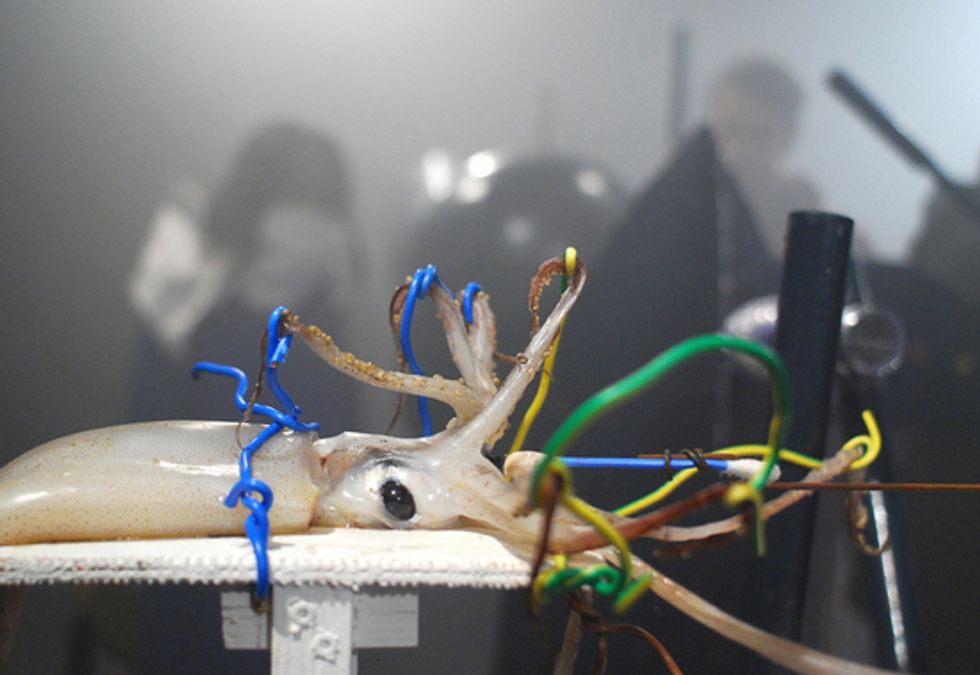 1. Tonight the
Bushwick Book Club
, which features musicians performing songs related to a book they've all recently read, is having a free,
all-hip-hop night
on
Frank Miller
's
Batman: The Dark Knight Returns
. Hip-hop artists including Breez Evahflowin, Timothy Dark, Core Rhythm, Dan Costello, Susannah Pryce and We Stole the Show are slated to take the stage and Batman-related snacks and drinks will be provided. (Goodbye Blue Monday, 1087 Broadway, Bushwick, Brooklyn, 8 p.m.)
2.
PAPERMAG
's recent Fashion Week blogger
Little Boots
preforms tonight at the
Highline Ballroom
. Keep your eyes peeled for her new buddy,
Dot Com
from
30 Rock
!
3. Speaking of
PAPERMAG
bloggers, check out wunderkind
PAPERMAG fashion writer
Julia Frakes
' five favorite spots in New York. [
Refinery29
]
4. German artist
John Bock
's self-titled show opens tonight at the
Anton Kern Gallery
. Pieces include a "squid-powered metal sculpture with video." (32 West 20th St., (212) 367-9663. 5 p.m.-7 p.m. Free.)
5. Scientists believe that the magnitude of Chile's recent 8.8 earthquake may have tipped the Earth's axis, resulting in days that are 1.26 microseconds shorter. [
CNN
]
6. Ahem: The 10 worst "moose knuckles" at the Winter Olympics. [
Buzzfeed
]
7
. Peter Gabriel
's all-covers album
Scratch My Back,
featuring Gabriel's takes on songs by
Arcade Fire
,
Neil Young
, and
Radiohead
, is out today. Yesterday, the
New York Times
reported that Arcade Fire will record Gabriel's "Games Without Frontiers" for an upcoming companion volume to the album called
I'll Scratch Yours.


8. Here's an exhaustive,
three-part collection of retro breakfast cereals
.
Sir Grapefellow approves
!