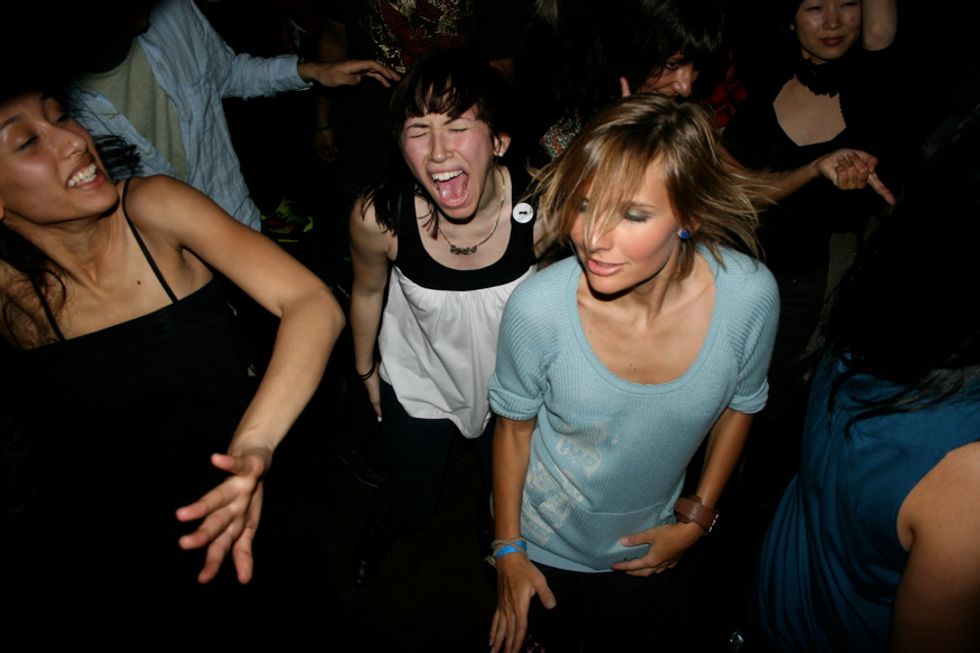 The quest to develop ever more entertaining reality-based TV may have reached another lowpoint with the development of Nightclub Confessions, the first original programming created specifically for the web by FOX TV.
"Confessional booths for the first series have been placed in several clubs across Los Angeles, Long Beach and Orange County and will travel across the country in future series, to capture confessions of bar patrons, bartenders, DJ's and even club owners. 30 web episodes (8 – 10 minutes each), with all the mischief and excitement exploding Saturday, June 30 in the exclusive one-hour televised event, will give reality fans the opportunity to hear scandalous confessions from the minds of club-goers."
Surely the sight of the shit-faced looking into the camera, slurring their words and bearing their souls is bound to create a ratings juggernaut, but I won't be one of them.
party people photo by Cobrasnake