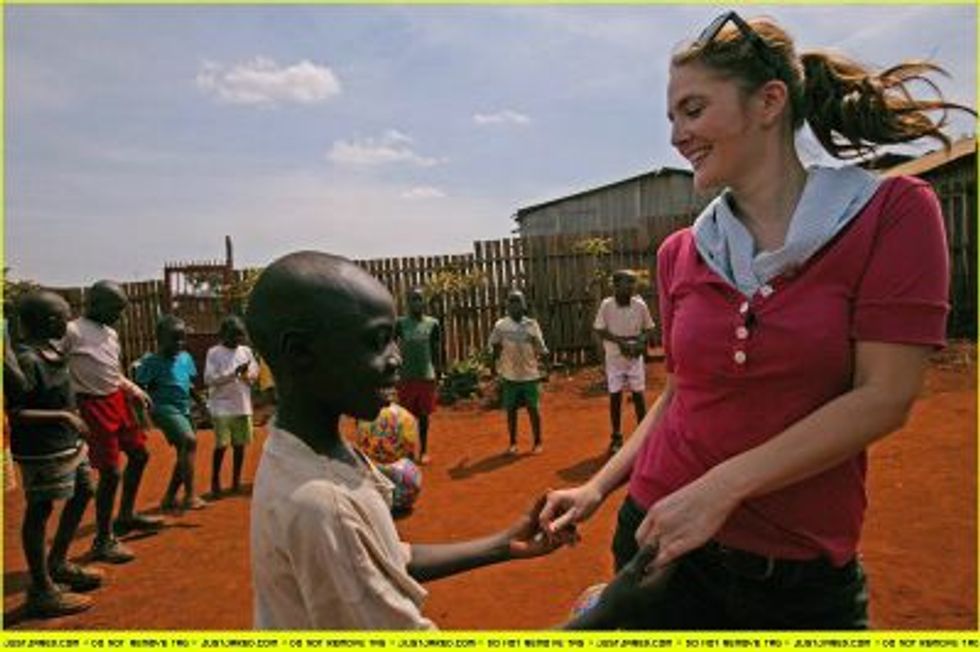 How cute is Drew Barrymore in general (MM and the Paper kids ran smack dab into Drewpsie at Teddy's in the Hollywood Roosevelt Hotel when we were doing our LA issue a few weeks ago and she looked like a f*cking movie star!)? But she's even cuter when she goes to Africa for the World Food Programme! Read more at this blog which MM was turned onto by Perez Hilton.
You MMBloggers know that MM is a lover of Africa and supports sustainable development, responsible tourism and overaccessorizing with Masai jewelry! So let's hear it for Miss Barrymore for being a responsible and caring celebrity!!!

Go here to learn more about the UN World Food Programme and to donate some moolah! Go donate 20 clams and send MM proof to mickeyb@papermag.com and you will receive a free subscription to Paper Magazine plus a big wet sloppy kiss if you live in the NYC area and drag your carcass to the Paper office in Tribeca!!!!