It may sound cliché, but Drake remembers October 31, 2009, like it was yesterday.
That was the night Drake knew his transformation from Aubrey Drake Graham -- star of teen soap opera
Degrassi: The Next Generation
-- to famous rapper had begun. That was the night Jay-Z performed in his hometown. 
"Jay-Z coming to Toronto meant every single person was going to be there, which meant the majority of the people in my life were there," the 23-year-old rapper recalls. "And there was a big rumor around the city: Is Drake close enough to Jay where he would bring me out? And people were like, 'No, it would never happen.'" 
Well, it did happen. Not only did Jay-Z bring Drake out to perform on stage with him, he let a still-fringe artist perform one of his own songs, "Successful," in its entirety. "I'll never forget that. I must have looked in the eyes of 40 people I know in the first 20 rows," Drake says, sounding still somewhat shocked. "There were ex-girlfriends, guys who hated me, people who loved me, my mother -- and it was just like, 'This is it.'"  Like most other testaments to Drake's success, there's a video on the Internet to prove the moment actually happened.
February 13, 2009: Also a date Drake remembers vividly, as do his fans. The night of February 12, people (like this writer) logged onto Drake's website, October's Very Own (
octobersveryown.blogspot.com
), and waited patiently for this unknown rapper, who'd been getting praise from Lil Wayne and rap blogs, to show and prove. A day later, the moment finally came (the blog post reads "fashionably late") in the form of a link to download
So Far Gone
, a mixtape of songs written by Drake, a rough-around-the-edges-but-still-very-witty rapper and a tolerable-even-somewhat-decent singer, all delivered with the brash confidence of someone who was familiar with the fame game.
And though it was too early to tell whether or not the guy most people knew as Wheelchair Jimmy (in Degrassi, Drake's character was paralyzed from the waist down) was to be taken seriously as a musician, after close to 40,000 people downloaded the mixtape that night, it was clear that Drake was on his way to something big.
The son of a Jewish mother and an African-American father, Drake grew up in Toronto, Ontario, and had by all accounts a typical childhood. Then in 2001, at the age of 15, Drake's typical childhood became anything but, when he was cast -- through a classmate's father, a talent agent -- in
Degrassi
.
Drake would remain with the show until 2009, all the while, quietly releasing two mixtapes. The first was 2006's Room For Improvement, which shows, as the title implies, a very amateur Drake rapping in a style most of his fans today wouldn't recognize. In 2007, Drake followed up his debut with Comeback Season, another disjointed effort, but this time with a moderate hit, "Replacement Girl," which received video rotation on BET.
Though neither of the mixtapes Drake released were hailed as classics at the time, they were good enough for Lil Wayne, who was hipped to Drake's music by a mutual friend of theirs. Impressed with what he heard, Lil Wayne asked Drake to join him on tour in Houston and immediately put his latest Young Money inductee to work, recording the now legendary "Ransom," a rip-roaring freestyle featuring one verse apiece from both rappers that debuted on the popular hip-hop blog nahright.com on September 4, 2008.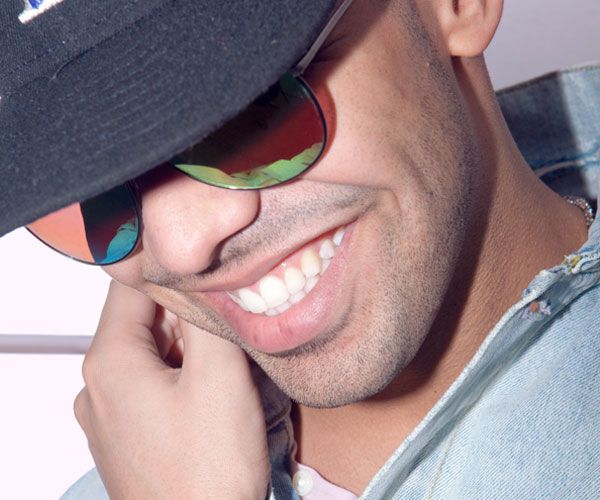 From there, the anticipation for hip-hop's new voice not only began, but with the release of
So Far Gone
, it was only solidified.
"People built careers off
So Far Gone
," says Drake, looking back on it. "All my best friends have lawyers now and business managers, so things are different."
If Drake sounds less than modest, it's only because at this point, there is nothing modest about his rise to fame, and in talking about it, he can only tell the truth. His friend the producer Boi-1da (pronounced 'Boy Wonder') has become an in-demand hit-maker for the likes of Eminem and Kanye West off the strength of two stand-out tracks he produced for S
o Far Gone
, including last summer's unofficial anthem, "Best I Ever Had." 
Even Lil Wayne, who is credited with introducing Drake to the masses and signing him to his current Aspire/Cash Money/Young Money record deal, recognizes he is better off because of Drake. Before Wayne began serving time on Rikers Island, he recorded a verse for Drake's current single, "Miss Me," rapping the line, "I'll be gone 'til November/fuck it I ain't trippin'/ Drizzy [Drake] gonna kill 'em."
It's a tall order from a man who is not only Drake's mentor, but also a platinum-selling artist in his own right. But for Drake it's business as usual. "People may feel the pressure for me, but I'm not feeling it too much," he says. "So Far Gone was a body of work released in a unique way, and this is just a different approach." Much different, because now instead of download numbers, success is determined by album sales and whether or not the hype surrounding him will meet the demands of the company's bottom line.
May 19, 2010. Drake is discussing these moments and more on the phone from his room at The Joule hotel in Dallas. Though mere minutes away from performing at Dallas's Palladium Ballroom, Drake is deep in thought about the full arc of his rise, including how his past life as a teen actor prepared him for the present-day fame and whatever future success may come after June 15th, when his highly anticipated major-label debut album,
Thank Me Later
, drops.
"Degrassi was some wild times," says Drake, "but things have gotten to the point where I can create my own pandemonium... it's a little more exciting now because it's like beautiful, grown women. Women I'd actually want to date." 
And the women definitely want to date Drake, too. The half-black half-Jewish, half-rapper half-singer has become a full-fledged heartthrob to legions of female fans, a fact he attributes not to his looks but to his music. "I don't take my shirt off, I don't pride myself on the physical conditioning aspect of it," Drake says. "But I get on stage and I start singing the words to a song, and they do throw bras and panties. They do cry and faint, and I truly believe it has a lot do with my music."
As for the weight of the future, earlier today, Drake recorded a freestyle that won't be on the album, appropriately titled "9 a.m. In Dallas." In a three minute and 43-second tour de force of brash lyricism, Drake goes introspective, pondering the expectations for his album's release. "What if I don't really do the numbers they predict/considering the fact that I'm the one they just picked." Whatever happens, it's safe to say that June 15, 2010, will be another date Drake will remember for the rest of his life.