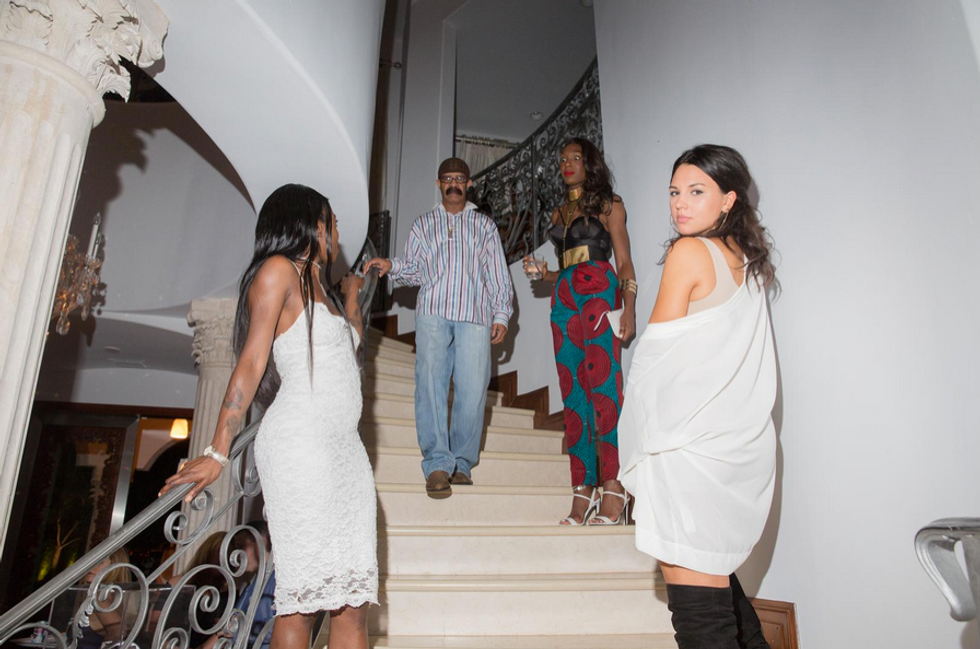 Photo by
Rebecca Smeyne
Stop everything and just feel blessed because Dennis Graham AKA
The Real Dennis G
AKA Drake's dad is going to start making music.
Unbeknownst to most normal people who do not keep tabs on Drake's dad, the
Memphis Flyer cover star
has been planning his music career for a while now. According the local magazine's cover story, where he waxes poetic about the life he could have had as a musician, the elder Graham has a history of playing music professionally and wants to pick that up again. From the
Memphis Flyer
:
Graham reaches to turn on his sound system. His car, his music. He turns the dial, and the music gets loud.

It's a new song Graham wants to release featuring Drake, his son.

Graham never became the musician he dreamed he would be, the musician his son eventually became. And he's okay with that now. When Drake was a little boy, he bet $5 he'd do more television and more music than his daddy ever did. He was right, and when he came to Memphis for a show, a proud father gave his millionaire son $5.

"I don't want to be that big star now," Graham says. "I want him to stay the star."

But now his son's fame has turned him into something of a star, anyway. Graham stole the show in Drake's music video for "Worst Behavior," and toured with Drake and Lil Wayne last summer. When Drake asked his father to sing at his yet unplanned wedding, Graham said yes. He seems happy being dad, and Drake seems happy having one.

But he's excited about this single, about how big a hit it might become and how many more people might get to know his name. There will be no more free interviews after this, he says.
Based on this interview and his Instagram alone, The Real Dennis G is clearly caught between being thirsty as hell and being a supportive dad -- and it looks like his thirst won out. He just finished recording his first single, "
Kinda Crazy
," which sadly does not feature Drake. Instead, it features a local Memphis rapper
Ze Monroe
, who responded to Dennis Graham's open call: "
I am in search of a classy female rapper to collaborate with me on my new single, not looking for ghetto style rapper serious inquiries only please DM me
."
Oh boy. We can only wait to see how this crazy, classy collaboration turned out.