And now, some news from Des Moines.
Drake University in Des Moines, Iowa has been carrying out a tireless, painfully earnest #BringDrakeToDrake social media campaign since 2009, which reached a fever pitch of thirst and desperation this week as Drake's Iowa tour date approached...
If there's one thing Champagne Papi appreciates, it's a naked display of desperate emotion, so he commented on one of their Instagram posts that he was going to roll up on 'em...
Within minutes of Drake's comment, the students gathered on the quad, where they waited and waited. But Drake did not appear. Utter devastation followed.
But then, after the students of Drake University had cried themselves to sleep, the Six God answered their pleas with a visit to their campus in the dead of night...

He roamed around, stopping at both the Kappa Kappa Gamma and Kappa Alpha Theta sorority houses, trying really hard to make a Drake student's entire damn life, but everybody was asleep! It was Des Moines at 2:00 in the morning!
Heartbreaking.
At his Iowa show, Drizzy gave Drake University a special shout out and wore a Drake U jacket, which provided some cold comfort to the Drake U student body.
And then Drake got on a plane...
And the clowns closed in...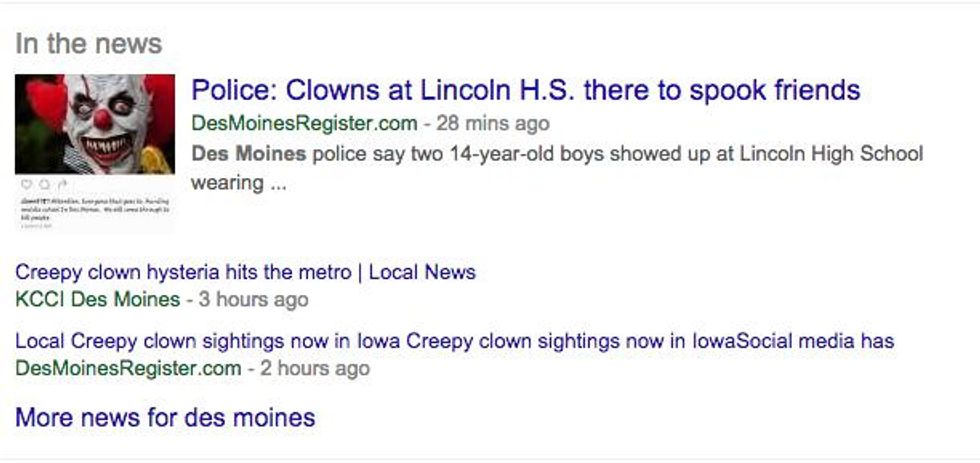 h/t The Cut
Splash image via Instagram