As Drake and Migos' co-headlining tour, Aubrey & the Three Migos, makes its way to Madison Square Garden this weekend fans will now get the additional chance to pick up exclusive merch at a Scorpion-themed pop-up shop as well.
Related | Here's Your Definitive Reading of Drake's New Album
The recently-announced pop-up will feature printed shirts, hoodies, and satin jackets with designs inspired by the recently release album, otherwise unavailable on the tour. Fittingly located in the heart of Chelsea, the shop looks like the street-wear equivalent of a Damien Hirst exhibit you could find at one of the neighboring galleries with the its wares pressed flat between two pristine panes of glass in standing white frames. The shop will be open to the public from 10am to 8pm Saturday August 25th and Sunday August 26th and will be located on 525 West 24th Street.
Scope out the flyer for the pop-up shop below: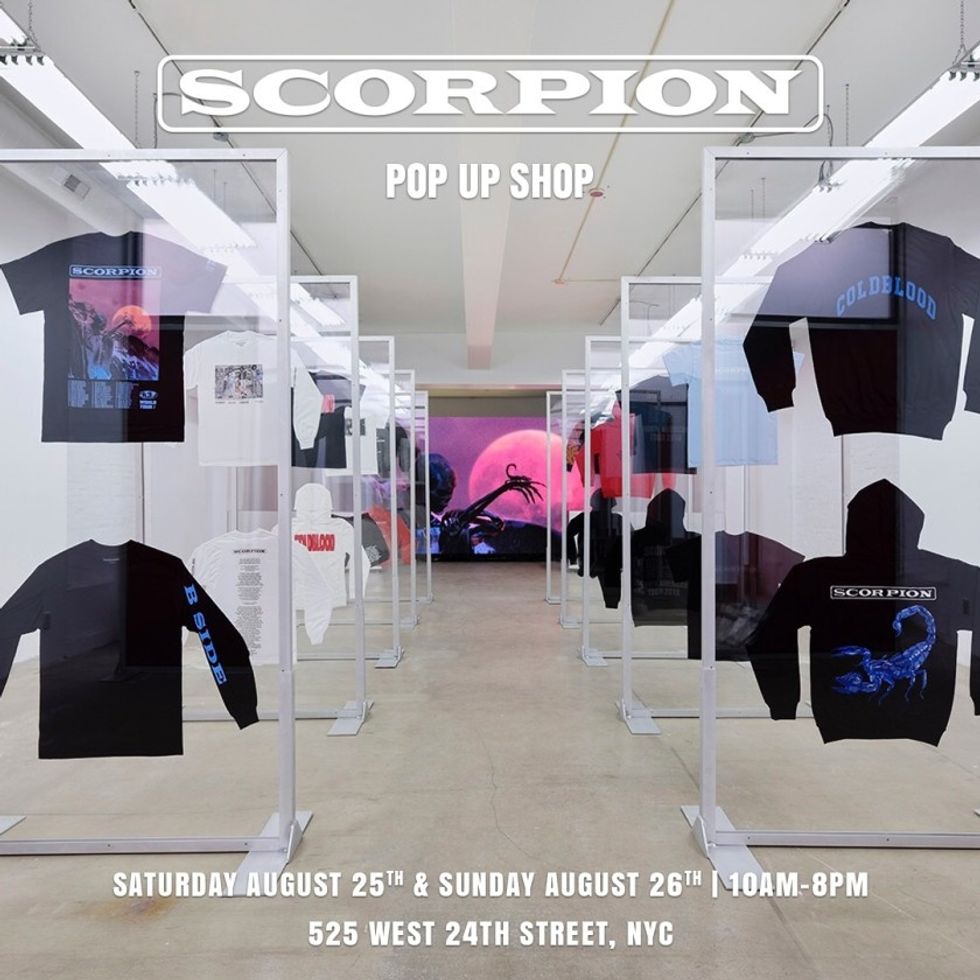 Photo via Getty Images
Sign Up For The Morning PAPER