Last night's episode began in the scorched-earth wake of one of the more pathological and protracted exits of recent seasons. Where to begin, really, with the reign of terror that was Phi Phi O'Hara, and her "Après moi le déluge"-esque runway goodbye? (Ok she just kind of threw a lipstick and very awkwardly refused a hug from Alyssa Edwards.) Anyway, it served as a jumping off point for this tabula rasa of an episode which featured a fun testicle-themed putt-putt mini challenge and brilliant product presentations by the remaining queens. It is clear that newly-minted Emmy Winner Rupaul is trying to commoditize (and deftly so) her burgeoning drag empire and here we see it played out to varying degrees with the queens—seriously, I would buy crates of Alyssa's Go-Go Juice, less so Roxxxy's wig glue. With a little help from Marcus Lemonis of CNBC's "The Profit" and guest judge Graham Norton, the queens conceived, pitched and presented a product based on their brand. Here below our episode high and low lights:

"I wanted to avoid hugs because of tears…"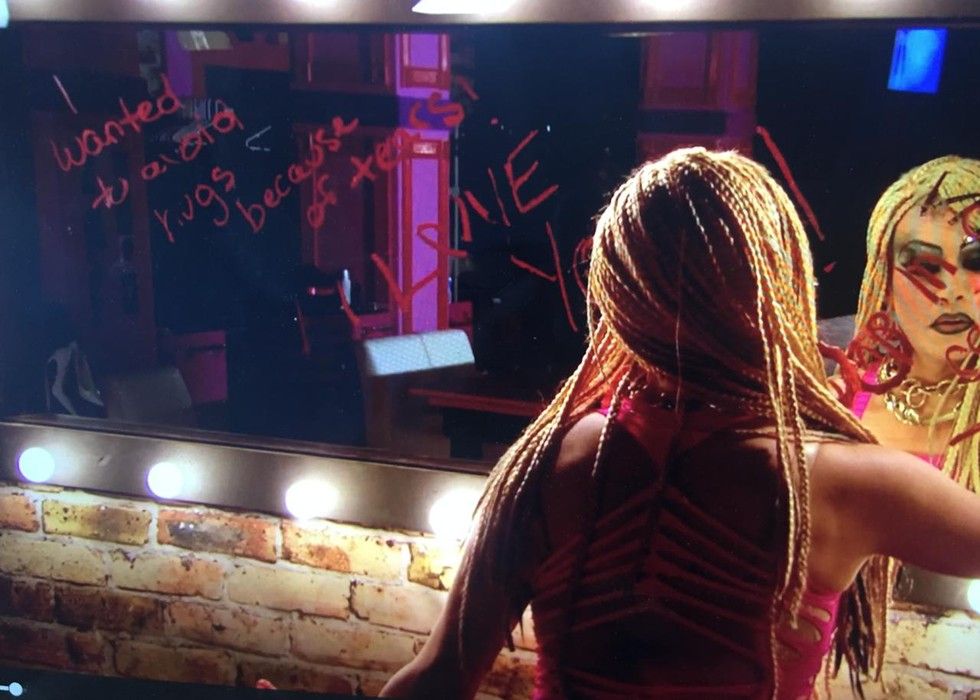 One of the more elegiac moments built into every drag race episode is the point at which the queens re-enter the work room and read the goodbye message scrawled in lipstick by the exiting queen, written seemingly moments before. A time to mourn, to consider, and move forward, like watching a norse funeral pyre float down the fjord. This week was loaded with the psychic weight of Phi Phi O'Hara's tortured exit, perhaps the most fraught of the season. But with a wipe of extra strength Windex, Phi-Phi and her hug-avoiding drag are gone and the queens are not the least relieved.
Pasolini Goes Putt-Putt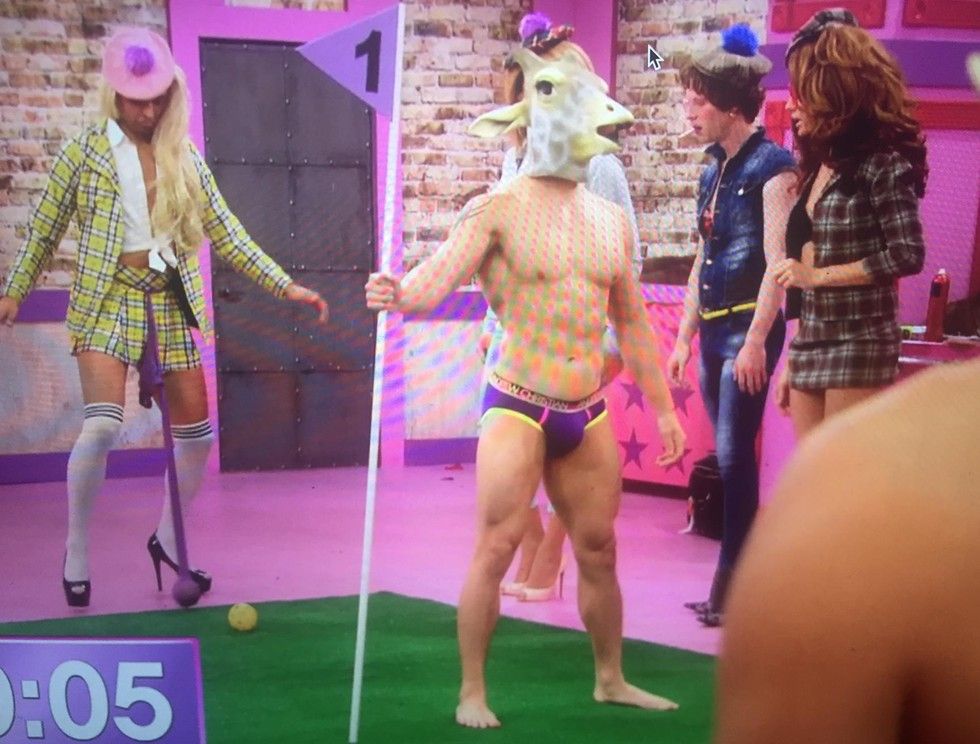 For the mini-challenge this episode, the queens were charged with donning Scotty-girl golf attire and giant rubber scrotums and meant to moved their "balls into the big pink hole." Naturally the brand partner was Drag Race regular Andrew Christian and the pit crew in his signature fluorescent undies as the golf course holes—-very "St. Andrew's Christian." With the pit hunks rendered anonymous in disquieting animal masks, the vignette took on the pall of Italian horror art film Salo if Dinah Shore were exec producing the remake. Anyway, Alaska won and got some more weaves.
Straight Guy in the Workroom, I Repeat, Straight Guy in the Workroom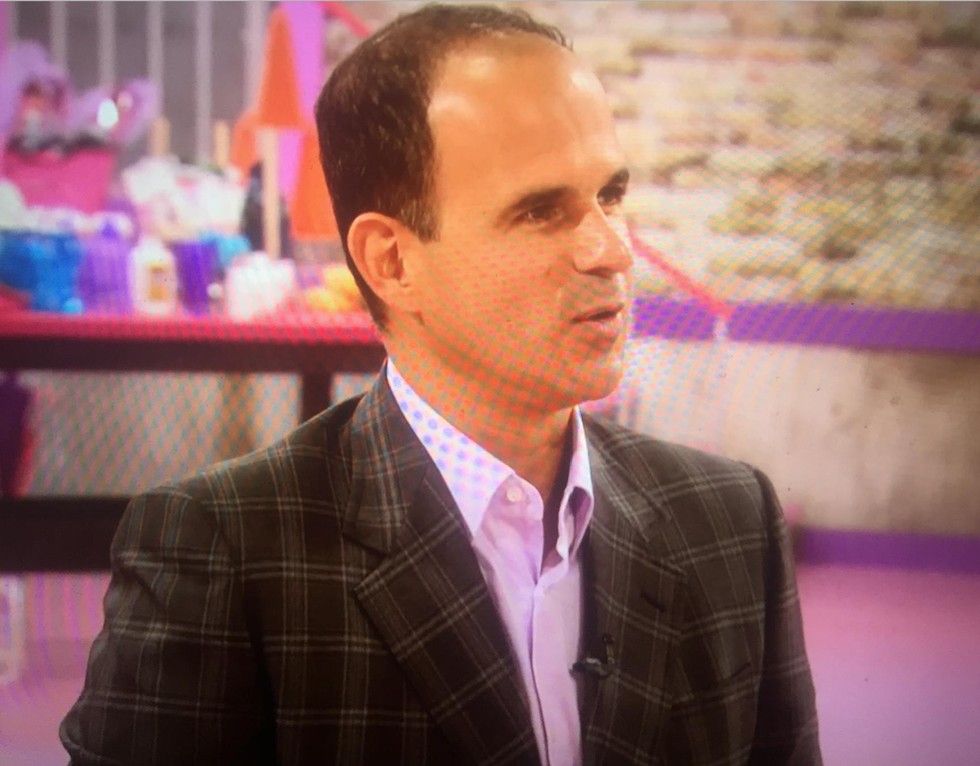 Anytime there is a cis straight male in the Drag Race universe the energy just kind of changes and it's really lovely to watch. This time it was Marc Lemonis from the product pitching reality show The Profit who leant his ear to the queens as they put together their product ideas. Some he loved—Tatianna's Tea Set…and some not so much—-Katya's Krisis Kontrol spray. His reactions were priceless and Ru was quite smart to bring him on: His advice was great!
Tatianna's Boy Look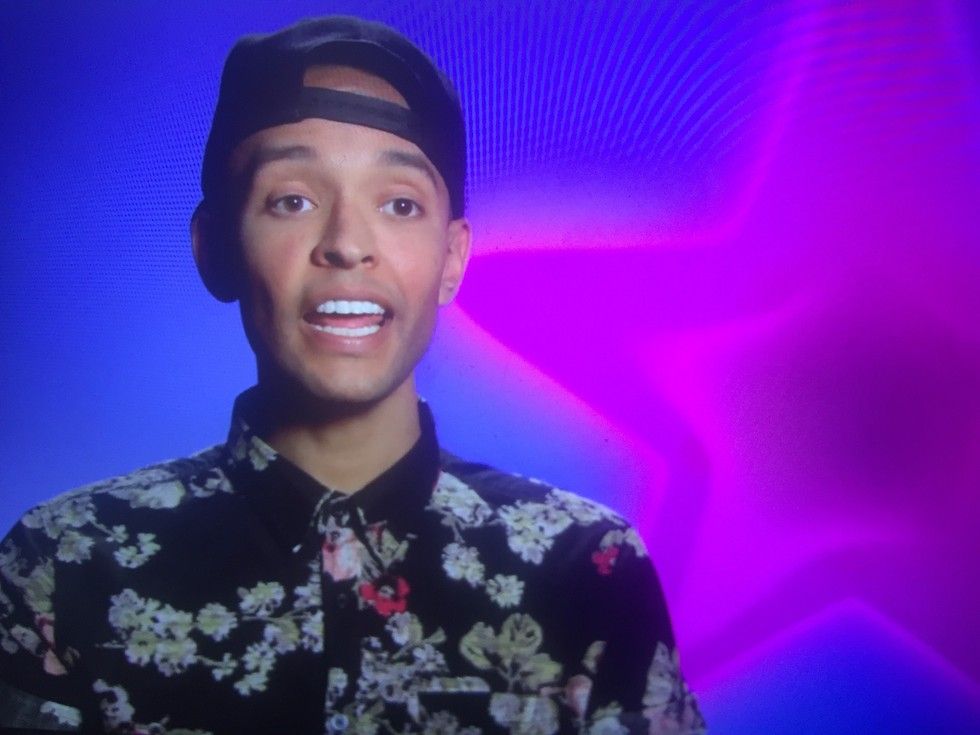 I want to give a well-deserved shout out to Tatianna's boy look. I love the Givenchy-lite, tropical trade moment she always gives for the confessional and it is not lost on us. She is a gorgeous queen and a cute guy. It's all working on a 360 level.
*Something For the Children*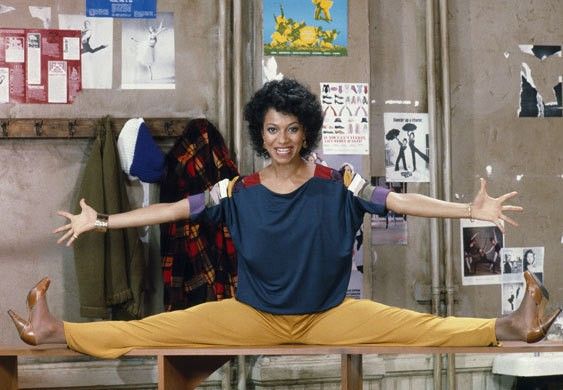 At least once every episode one of the queens or Ru will drop a reference that some may or may not get especially the younger viewers, but is important to the drag canon if not the larger LGBT community. As a public service, we'll take this opportunity to highlight when Alysssa Edwards was high kicking and really feeling her movements that she was so compelled to exclaim: "Come on, Debbie Allen!" To the uninitiated, Debbie Allen is a legendary choreographer and actress most known for her role on the 80s TV version of Fame and the movie version of Ragtime. Google clips of her dancing on Fame right now and you'll get what Alyssa was talking about.
Moments in Detox Fashion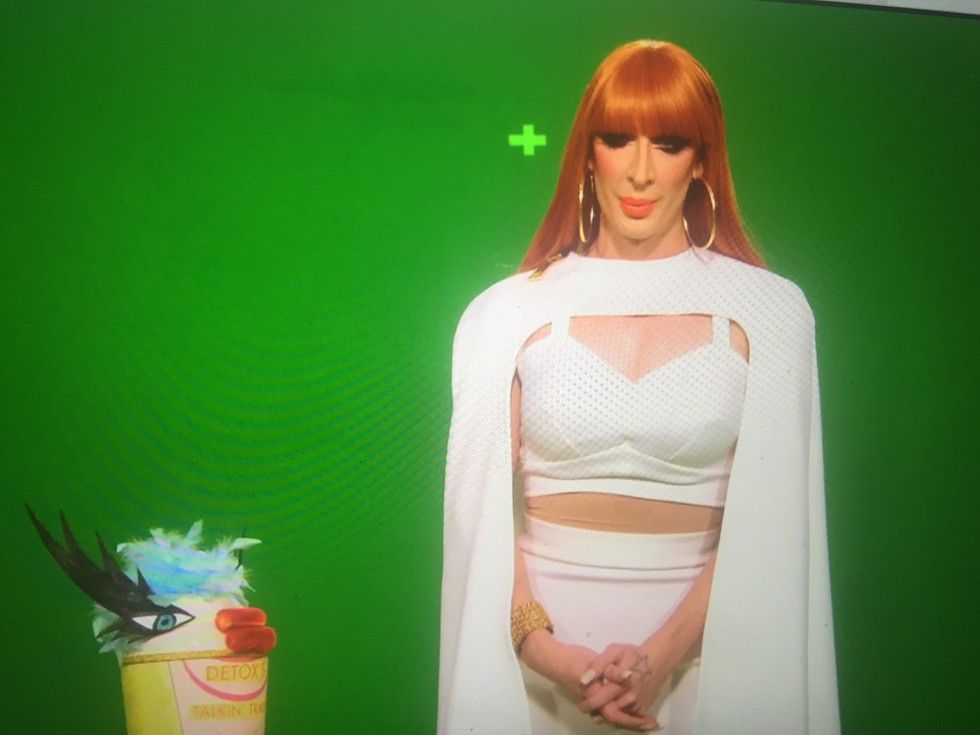 If anyone has really owned the fashion this season it is Detox and this week was no exception. Her Gwyneth in Tom Ford cape Oscar look for the commercial and Thierry Mugler meets Querelle plastic fantasy for the runway were divine. Too bad it landed her in the middle but c'est la vie.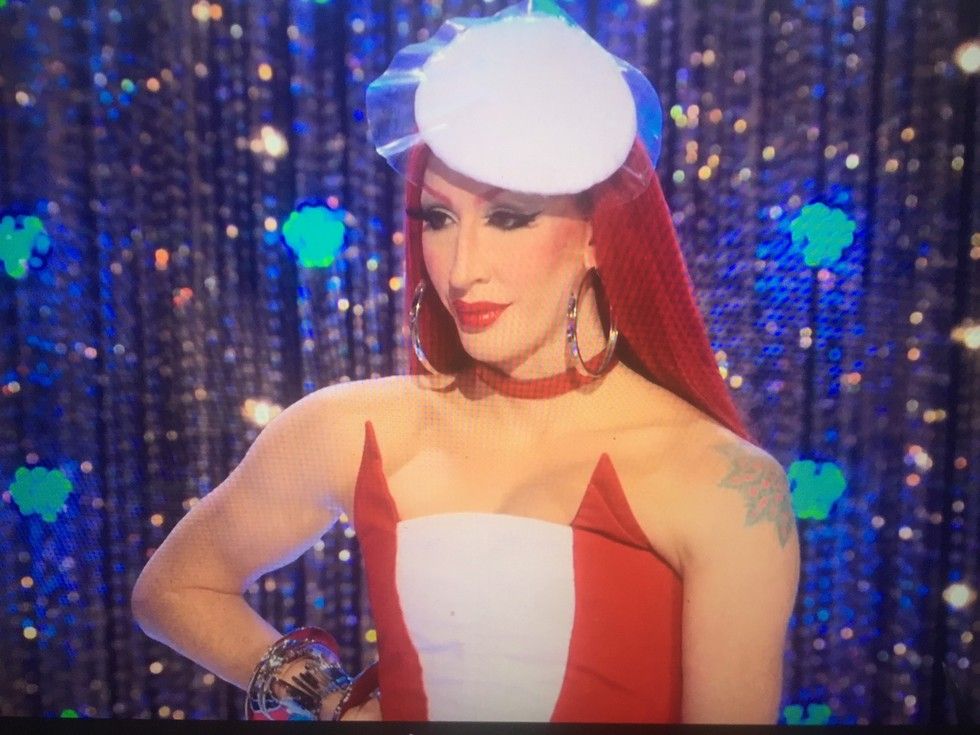 Alaska does Helmut Newton with a dash of Penn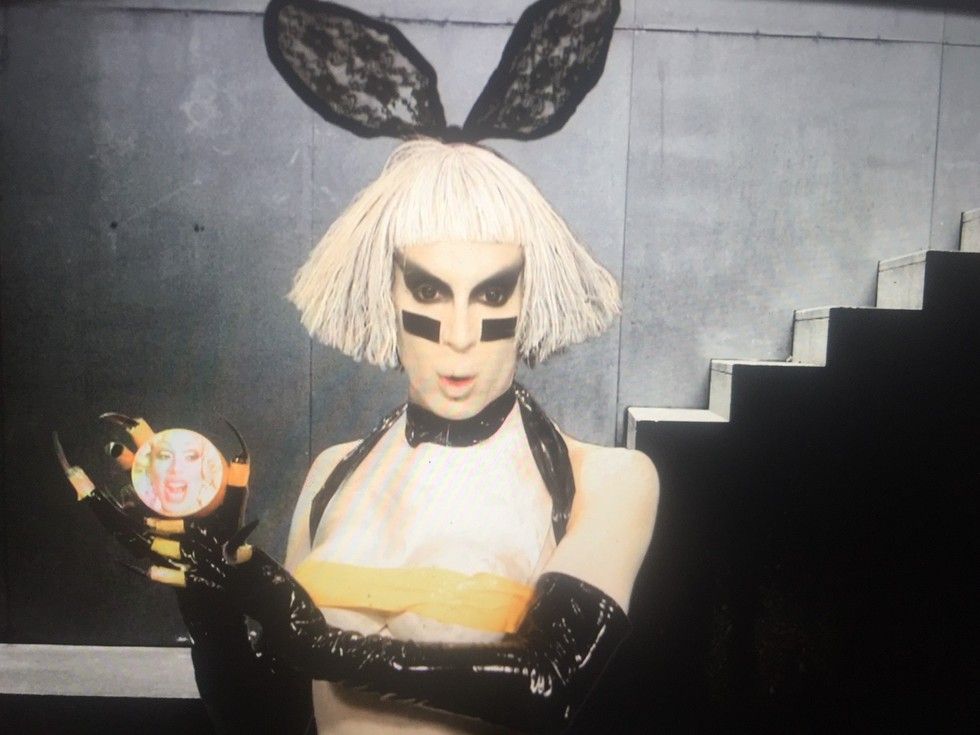 Alaska to me is the most intelligent of the queens. She knows her references and can deliver on them at exactly the right moment. I loved her mix of these two iconic images: Elsa Peretti by Helmut Newton and this Irving Penn. Even if that's not what she was thinking exactly, I believe she would get them and that's all that matters.

Rolaskatox, a wistful remembrance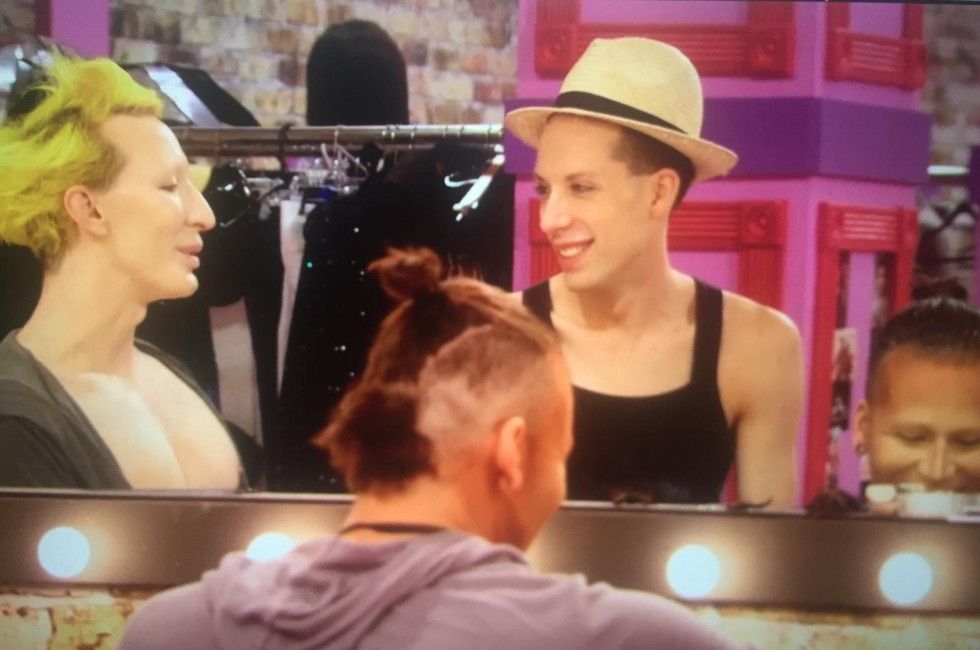 The dreaded clique of season 5 have made a very concerted effort to remain unattached to each other this time around. But during the makeup kiki the three couldn't help but kindle the fire of their alliance of seasons past in a warm embrace, like a sisterhood of the traveling tucks…
PANTS ON THE RUNWAY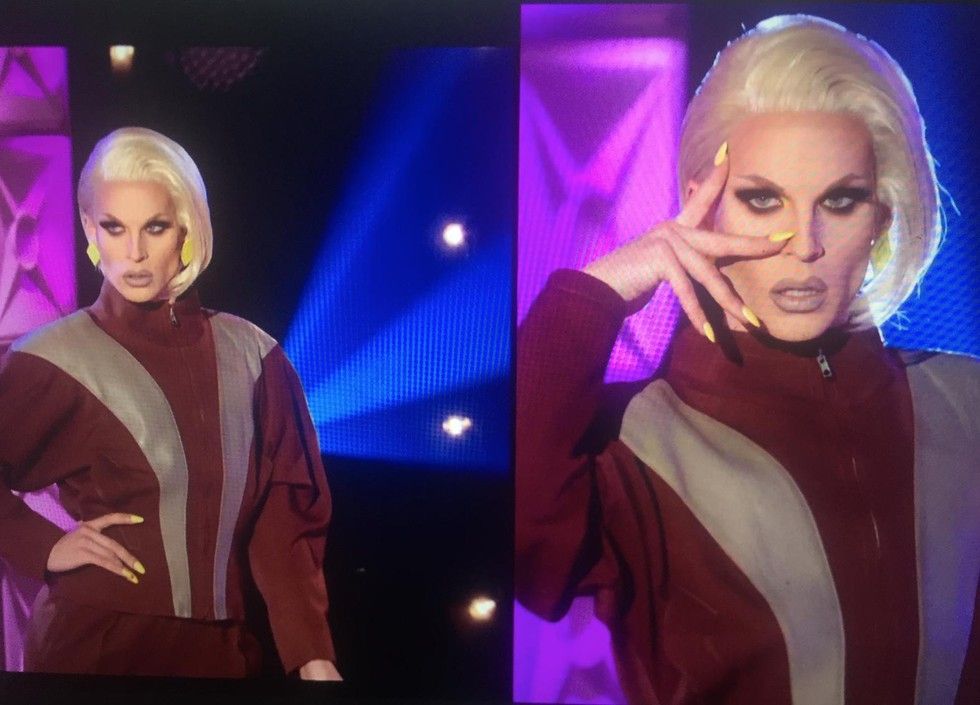 What's not to love about this self-explanatory runway category. A standout for me was Katya who was serving Patrick Nagel meets puce Claude Montana track suit eleganza. No one traffics in bad taste on the runway so successfully as Katya. My other favorite was Alaska's Gallagher at the Continental Baths circa 1976 overalls and poodle wig….a real f******g smash.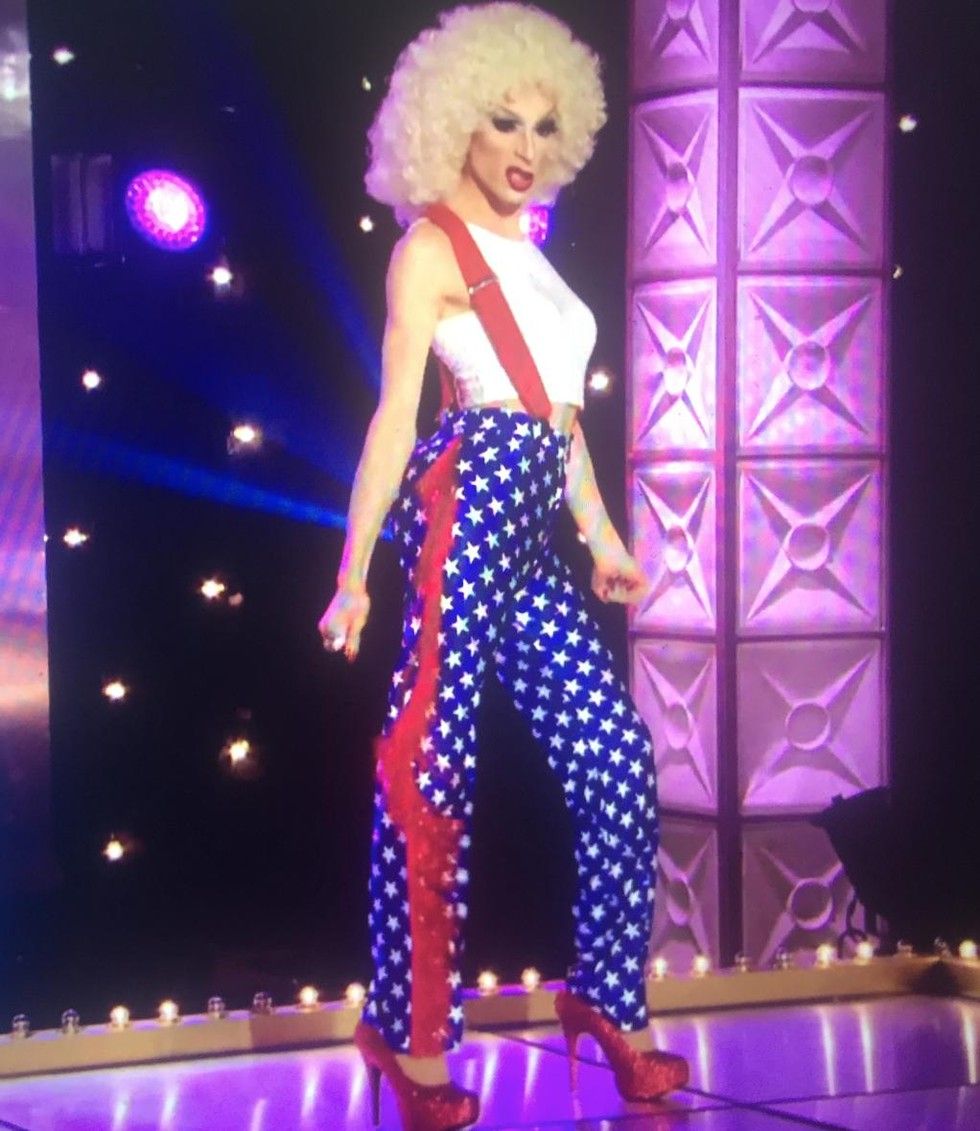 Tati's TLC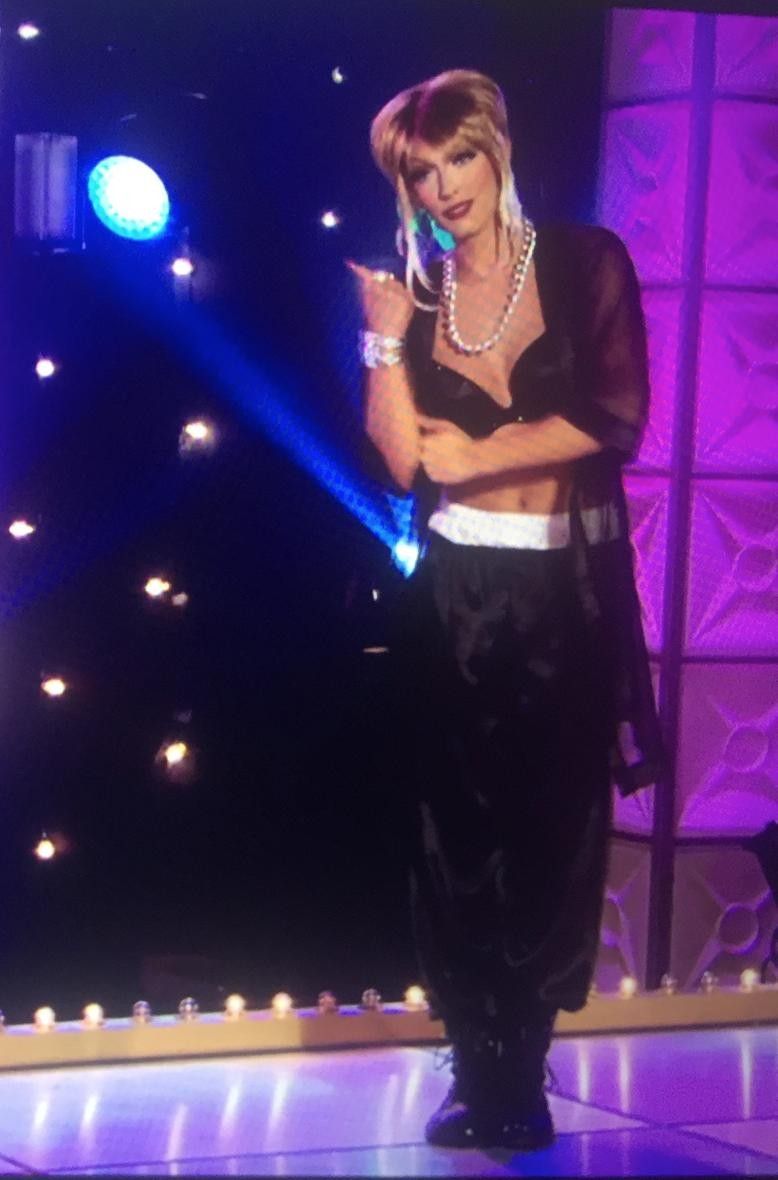 OMG, how on point was Tati's TBoz look. And the choreo!? The wig, the beat, the look lifted directly from the "Creep" video wardrobe, it was true drag virtuosity. Tatianna's return to the Drag Race universe has been one of the more delightful and thrilling stories to watch, and this was living proof how much more she has to give, and yet…..
OK, Graham Norton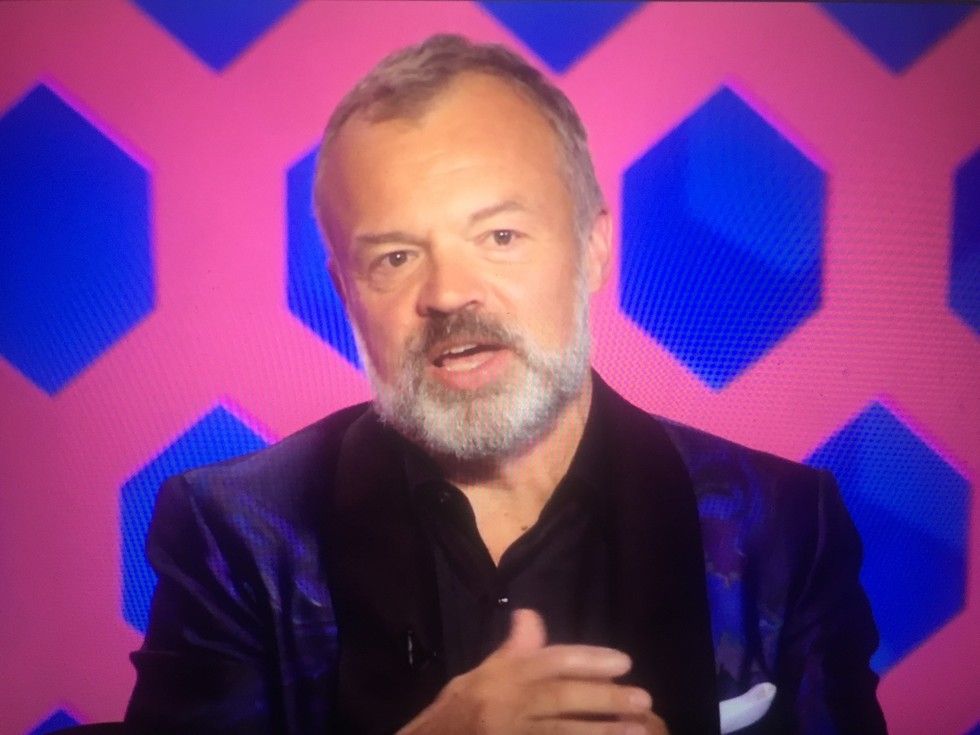 He looked pretty adorable is all I'm saying.
Lip Syncing Is A Bitch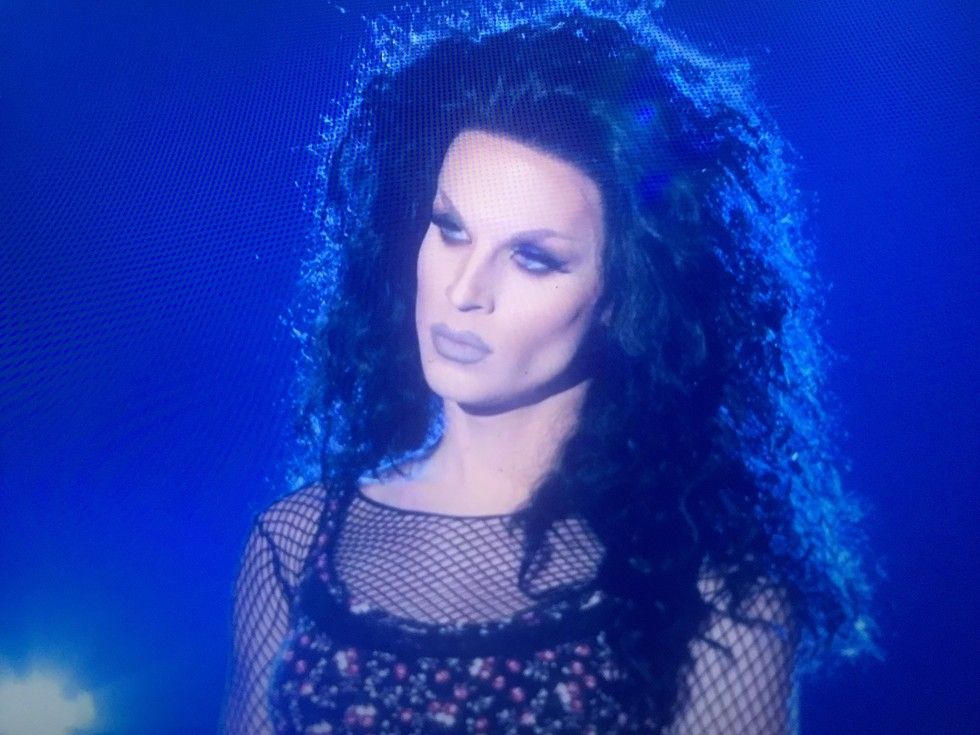 And so it was written that Alaska and Katya were the top two and thusly had to lip sync to the somewhat odd choice of the Runaway's Cherry Bomb. I was really feeling Katya's "I'm a Bitch" era Meredith Brooks dark flower baby doll and fishnets moment, complete with mussed raven unit. Of course Alaska won and somewhat heartbreakingly chose Tatianna to sashay away.