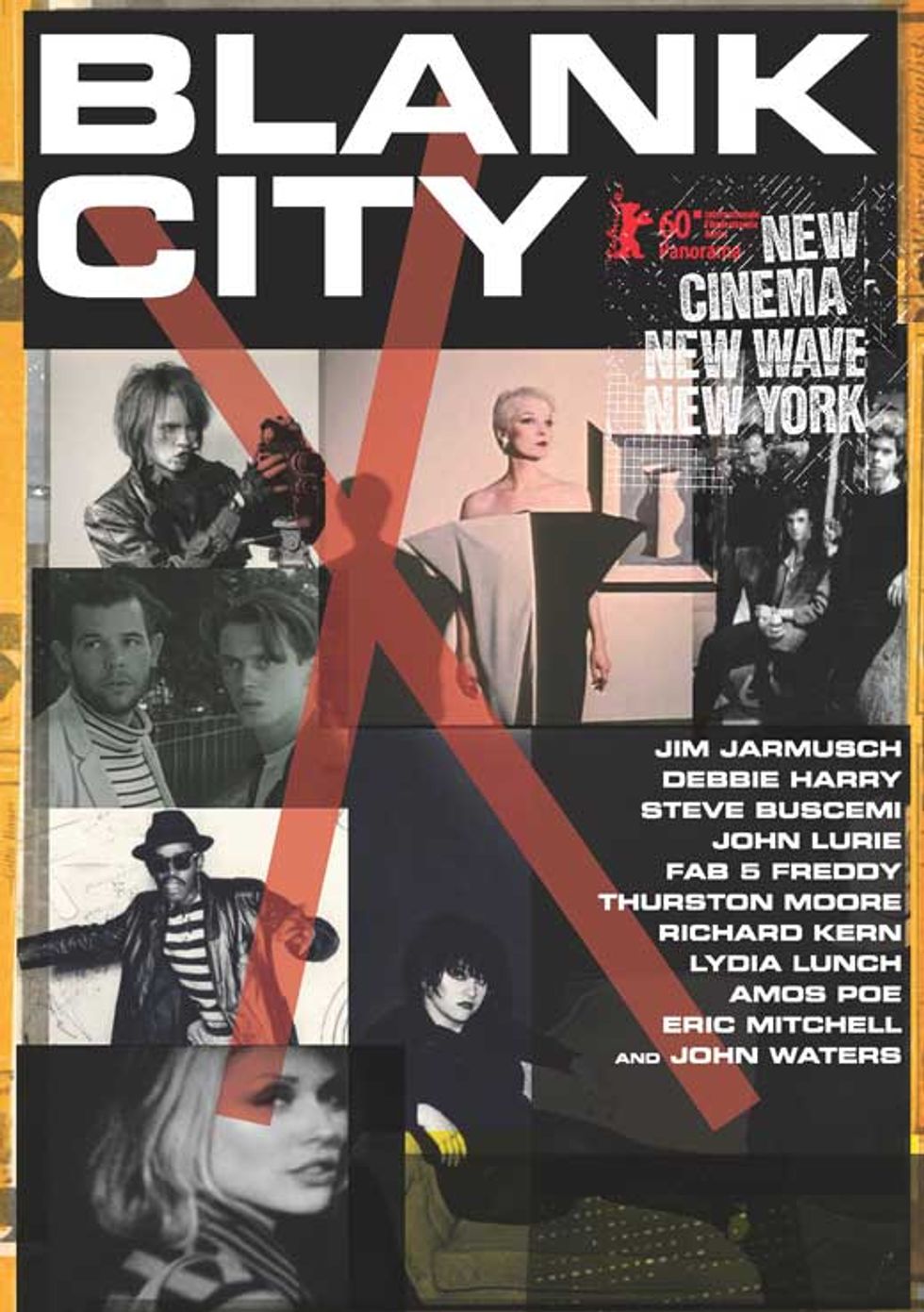 "When I was young, I said to myself 'I want to move to New York.' I didn't think about what kind of job I would get, it just my goal: moving to New York." It's no wonder that French filmmaker, Céline Danhier's documentary,
Blank City
, tells a story about an era in New York, that much like her pull towards it, emerged with frenetic and unstoppable momentum. Deserted and dangerous -- what John Waters describes as "frightening...just walking home was like going to war" -- the Lower East Side in the late '70s and early '80s was home to a band of iconoclast artists: Amos Poe, Lizzie Borden, Charlie Ahearn, Jim Jarmusch, Patti Astor, Fab 5 Freddy, Richard Kern, James Nares, Maripol, Nick Zedd, and Susan Seidelman among others. "Straight people were trying to escape New York. The only people who wanted to come to New York were like freaks and crazy people," James Chance, a musician, and key figure in the No Wave Cinema movement, recalls near the beginning of
Blank City
.
There were no permits, no lighting, there was no money or food, but there was a mythic guy on Houston Street who'd "found" a bunch of Super 8 cameras and was selling them cheaply. The cluster of hard yet nimble and creative misfits, itching to narrate or satirize life, to blur lines, dress in bed-sheet-togas and recreate Ancient Rome in Alphabet City, only grew bigger and bigger. "The Lower East Side was like a film studio... nobody was running it but there was a talent pool of personalities," Glenn O'Brien remembers at the start of
Blank City
as a scene from Eric Mitchell's
The Way It Is
plays; a young Vincent Gallo and Steve Buscemi are seen leaning against a wall, plotting, gabbing, smoking cigarettes.
 "I wanted to show the collaborations from that time. Filmmakers were working with experimental musicians or vanguard artists, and from that they went on create art and open galleries." Danhier says. Speed, both the drug and the rate at which art was produced, as Lydia Lunch notes, was also vital. "You could make a film and show it the next week. It was just shot, edited, shown."
While interviews are pieced together with archival footage,
Blank City
does not pine for a city that once was. Danhier strikes a balance. While Debbie Harry muses, "I felt like our lives were movies; it was very cinematic," John Lurie looks back at one friend's celebrity climb, bitterly: "Jean-Michel Basquiat was this kid who slept on my floor. We used to have fun. And then he got really rich. And he almost single-handedly turned it into, 'if you don't have money, you're not cool.' Whereas before it was like if you have money you weren't cool. I hate him for that to this day because that attitude ruined a lot of things."
Blank City
is thorough yet never assumes completeness -- a narrative catalogue that steers clear of conclusions. And while New York is no longer the same, for Danhier, like for so many, "there's still this energy and everything seems possible."
Blank City
opens today at the IFC Center.