We are pleased to announce a new collaborative series, NewHive for PAPER, with our friends at multimedia publishing platform NewHive, which will run bimonthly on Papermag.com. Featuring artist interviews, first looks, deep dives and special projects, this column will be co-curated by both outlets and showcase the practices of some of today's most exciting emerging net-based artists.

Porpentine Charity Heartscape is a new media artist, writer, game designer, and trash woman. Her games and curation contributed to the popularity of accessible text art software Twine. She's won the XYZZY and Indiecade awards, had her work displayed at EMP Museum and The Museum of the Moving Image, been profiled by the NYTimes, commissioned by Vice, the New Inquiry, and Rhizome, and she is a 2016 Creative Capital Emerging Fields awardee.
Now, Porpentine takes us into that labyrinthine dimension between heaven and hell, where her mind meets internet, to give us the stories and inspirations behind some of her latest projects.

PSYCHO NYMPH EXILE is a novella packaged with multimedia artifacts - games, stickers, etc. Neotenomie and Sloane contributed incredible visual work, and the funding from Rhizome was instrumental. It's about trauma literalized as a color-coded resource in a post-anime universe….think Neon Genesis Evangelion, Sailor Moon, anime about young people doing hyper-emotional, idealized things...but exploring what happens after the impossible-to-sustain emotion and love-bombing. In real life, magical girl teams would throw you in the trash when you get too old and replace you with someone who has no idea anyone ever came before them, and they would keep destroying the weird women who live in the forest.
So it focuses on two disgusting women who survived those systems, but can't outrun the irradiation. I want to show how physically transfiguring and long-lasting CPTSD and other disorders caused by prolonged trauma are. Flashback spurting from her cock like a broken glass slushy.
They live in this void of gross girl love that is incomprehensible or invisible to the world. Someone who is upside down, who thinks what people call beautiful is ugly, and what is actually beautiful is you, when you just walked home past a bunch of recoiling strangers. Someone you don't have to make the thousand excuses of the unhealthy around, someone you can present your most abject, incontinent self to, and know you won't be destroyed. Dumpster girlfriends.
The novella has a fragmented, brain-damaged-attention-span structure: lots of footnotes and vignettes. Which makes sense considering I spent years writing mostly with hypertext and Twitter. Plus the whole brain damage thing lol!!
I mentioned archetypes I'm deconstructing, but aesthetically I'm way more inspired by Shintaro Kago's literalization of feminine labor in works like Super-Conductive Brains Parataxis and Dekoboko Nymphomania. Like instead of unseen women cleaning up after you and building your products, women are the object itself - a sink, a car, a toilet. The world is built from our bodies, if you have the imagination you can see the blood and grease seeping from every crack.
I love how it intersects with transformation fetish art - the desire to become useful, to be absorbed and reincarnated into the interlocking mechanisms of the world, to sleep the blissful sleep of products. I think weird porn is the best way to read the future and see the anxieties people have under capitalism and the gender binary.
So yeah you can buy the PDF here and it's been picked up for a print run at the end of 2016 by Arcadia Missa. I'm doing a revised edition for that...novella-patching.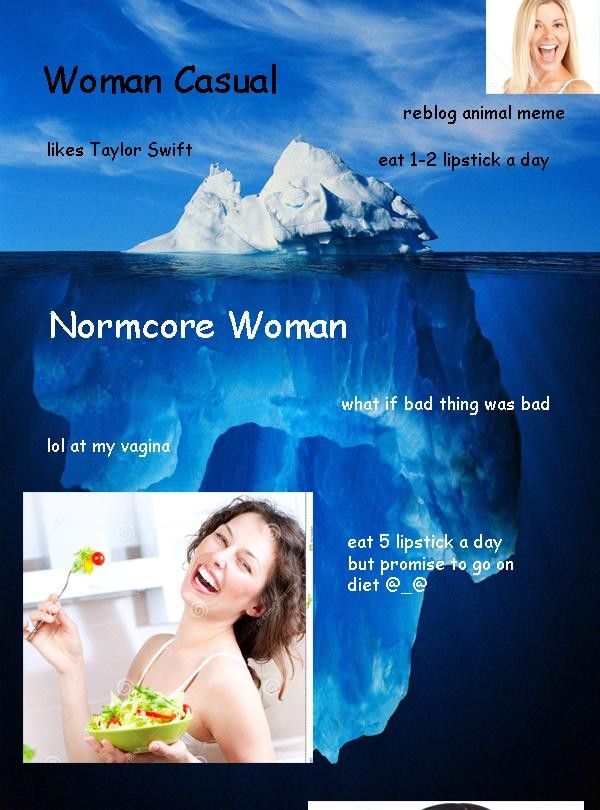 So the series I'm working on is called aaannngggeeelllsss and maybe something else I'll think of that isn't ridiculous to google. I think of heaven as a dismal slum with starving souls wandering through structures that are way too big for them. Most architecture is a heavenly pursuit - the arrogant designation of vast structures that rule the land even after their builders die, trapping people in food deserts and suburbs by sheer crushing force of concrete, sprawling flatter and wider than human dreams.

Once you go to heaven there's nowhere left to go, nothing to pray for. Nothing can change. You dream of finding a way back to earth.

Me and my friend were walking around aimlessly in vaporwave hell and we found these escalators. One going up and one going down. So we rode them forever. We were really depressed because we move through the world like ghosts and reality is an impenetrable sheath populated on one side by insects and on the other by disembodied voices. Riding the escalators and being in motion without expending energy felt therapeutic. We rode for a long time, until the security guard confronted us and forced us to get off the escalator. It felt interesting that even girls doing nothing was too loud for other people.

I spammed my feed with Vines of the escalator in every possible configuration I could think of. I put one of those Vines in a rock tumbler and made it a polished stone and that's the shit framing that NewHive. Riding the escalators forever in Heaven.