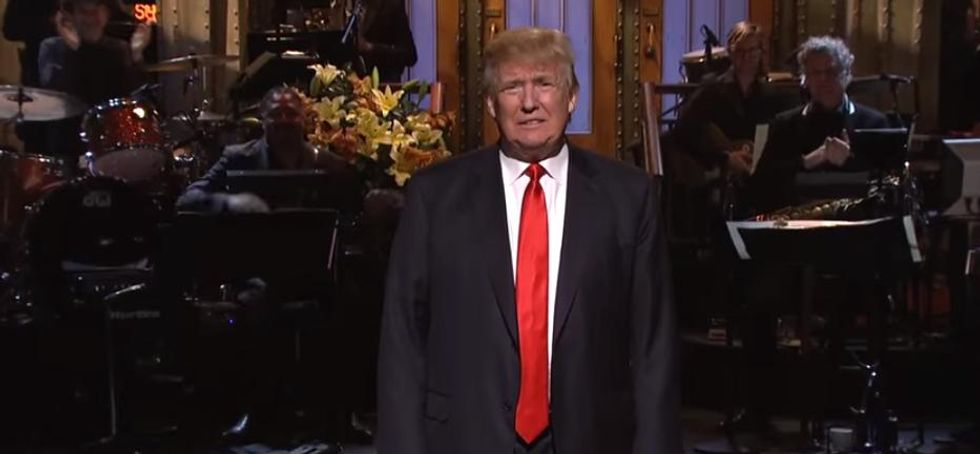 The Donald made his controversial return to Saturday Night Live last night--the first time since 2004--and the reviews are...well.

Yeah.
Variety thinks that the billionaire/presidential hopeful/caramel lollipop was only on screen for a collective 12 minutes.
And we can be grateful for that.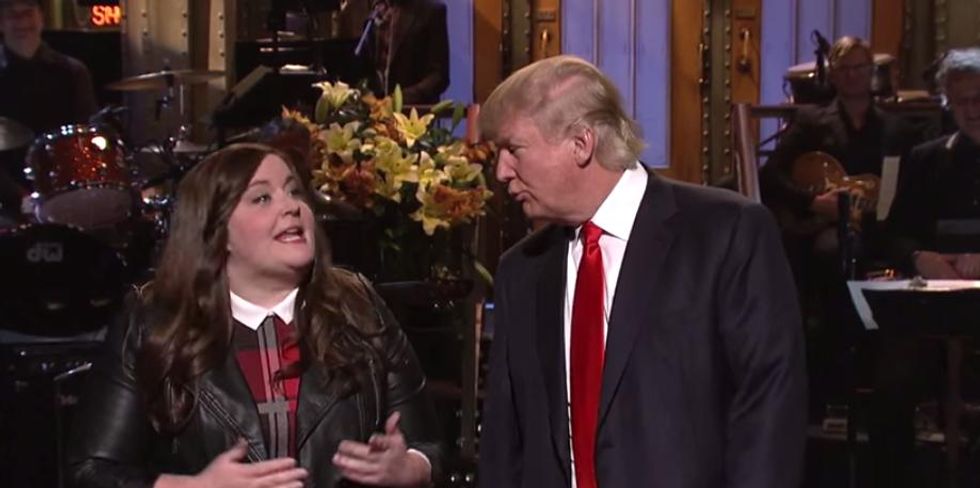 Other than having absolutely zero comedic timing, or charisma, it felt like Mr. Trump was afraid to be hosting (HE HAS FEAR! HE IS HUMAN), and seemed in just as much pain acting as we were watching.

The two main skits--a parody of Drake's "Hotiine Bling" (with a throw-away cameo by Martin Short as his iconic "Ed Grimley"), and an imagined cabinet meeting, 2 years into in Donald's White House--were pretty much torture to watch, and not even the talent of the cast members could salvage it.
Also, POOR IVANKA TRUMP! Justice for Ivanka!!!!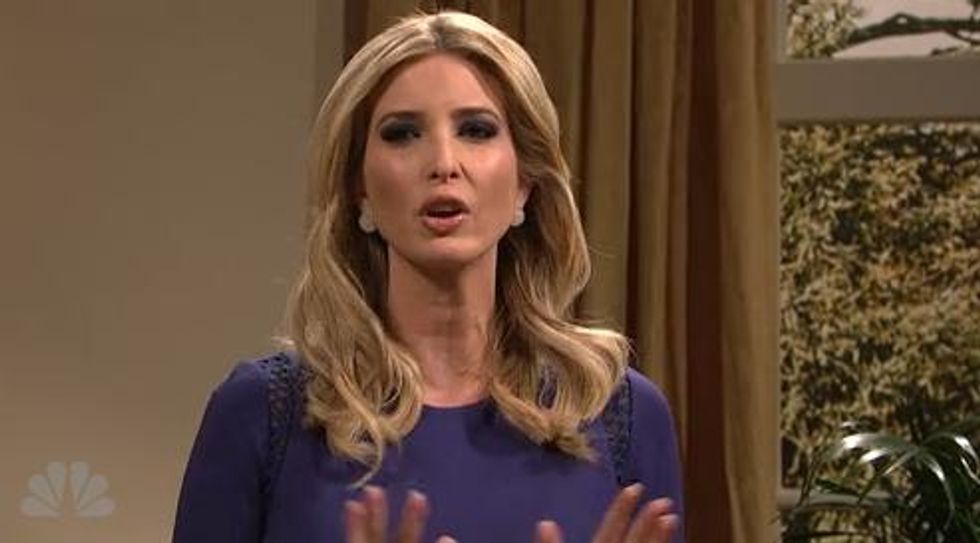 There just isn't anything funny about Donald, and making light of his frighteningly successful presidential bid just makes it worse; we should not be encouraging him.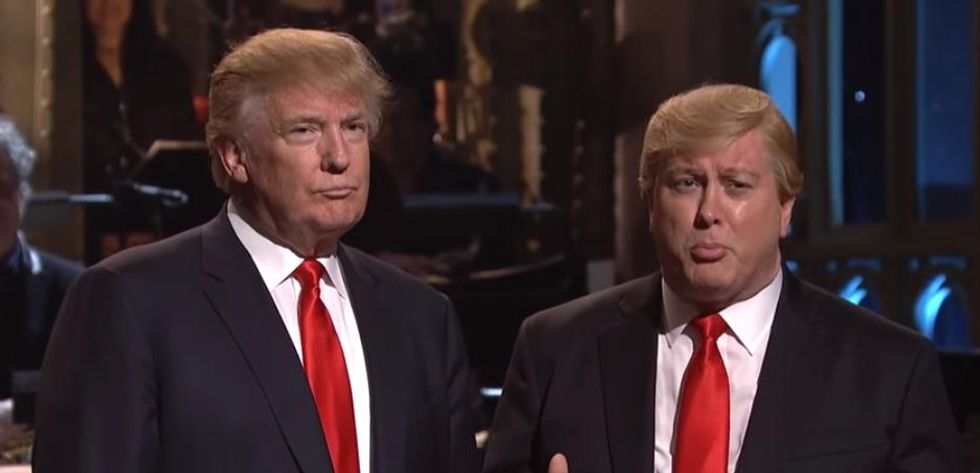 The only (kind of) funny moment was when someone yells "You're a racist!" towards the end of Trump's monologue, and it was revealed to be Larry David.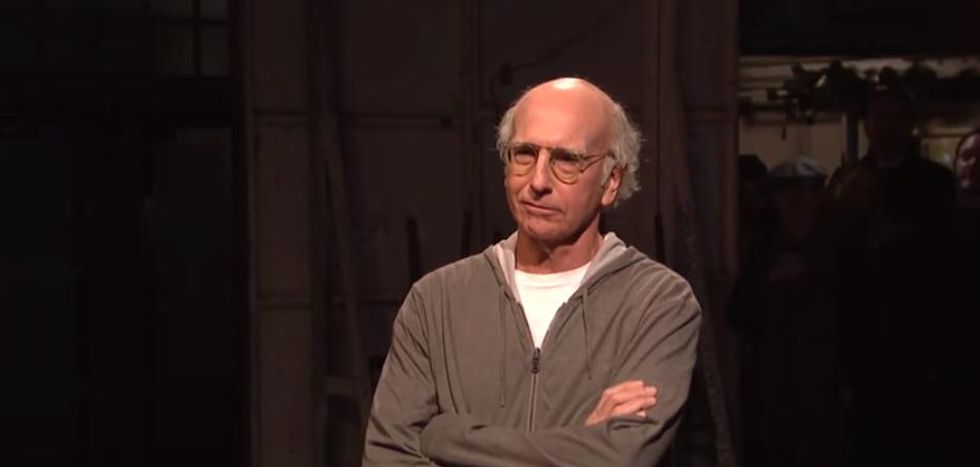 Watch D.T.'s ghoulishly stilted monologue below, and pray we all recover from last night's episode soon.