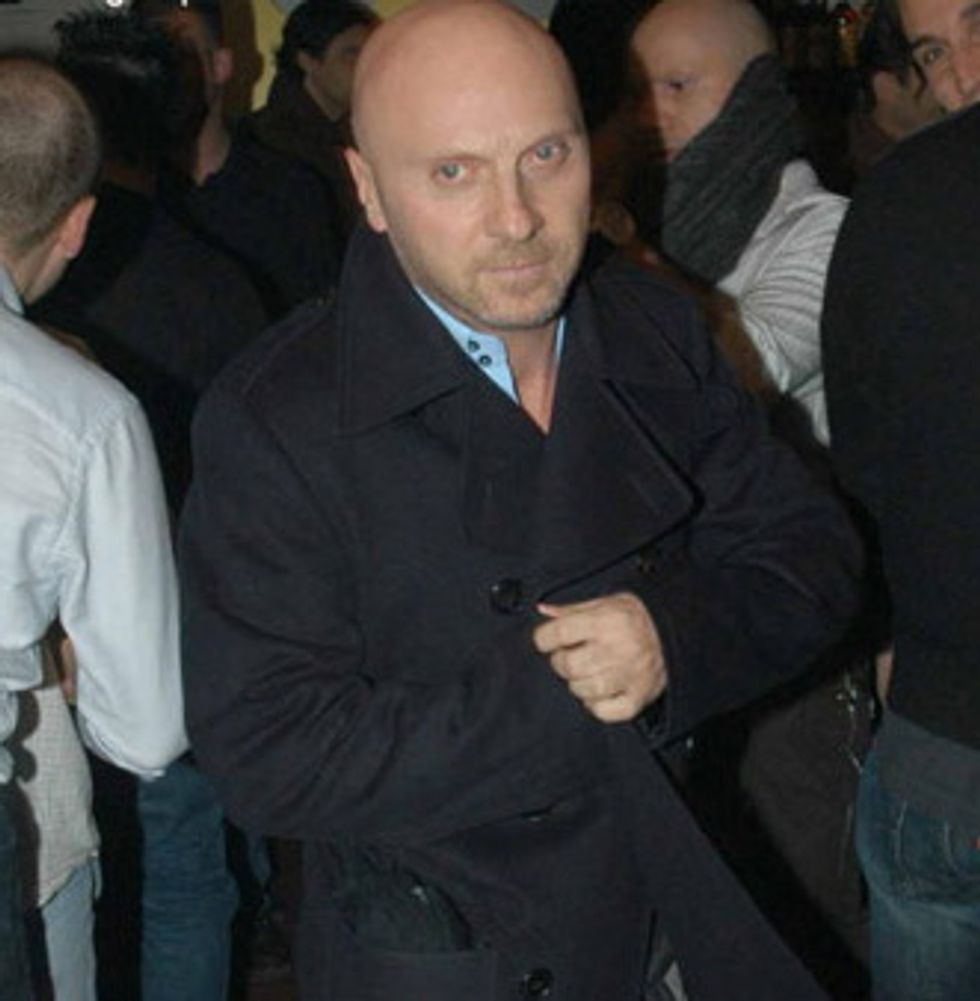 WE HEAR that Domenico Dolce couldn't stay away from his favorite shop, Screaming Mimi's last week when he was in town for the Vogue Fashion Awards. He dropped more than ten grand (hard to do at this very reasonablly priced shop!) snatching up piles and piles of vintage housewife coats, vintage Diane von Furstenberg and Pauline Trigere dresses and '50s secretary blouses. (Ya know those blouses with ties at the neck.)

D+G have been shopping at SM for years now as has every other fashion designer in the universe. Years ago, they would come in shopping in person, but as they got nailed for knocking off vintage, now most designers send in assistants to buy stuff to knock off with cash.

Are we gonna discover Dolce and Gabanna sending dowdy looks down the runway in Milan next season? I guess we'll just have to wait and see....