Her name is Hyoyeon, but call her DJ HYO.
As a member of Girls' Generation — one of the defining girl groups of modern pop, considered "The Nation's Girl Group" at the height of their fame in South Korea — the 28-year-old singer and dancer has already experienced international success over the past decade to a degree most of her fellow K-pop idols could only dream of achieving.
Now, with each of the members of the group focusing on individual endeavors following their 10 year anniversary celebration in 2017, HYO's opted to pave a musical path of her own, but with a slight twist — record scratch! — she's a DJ now, too.
While the career shift might generate some skepticism, rest assured, this is far from a pop star putting on a pair of headphones and pretending to twist the knobs behind the booth: HYO's been putting in the work training on turntables and learning the technical ins and outs to prepare for her official debut as a DJ for years.

With this month's release of her tropical House reintroduction, "Sober," a collaboration with Dutch DJ Ummet Ozcan released in both Korean and English, DJ HYO confronts the expectations she's up against — both as an established pop superstar and as a woman — by making it clear that she's not looking to be tied down... by any one genre or person.

When it comes to doing things in her own way, HYO is just getting started.

The music industry is very different from the days of your debut with Girls' Generation, from the introduction of streaming services to the type of music that's popular on the radio. How do you feel it has most changed, from your perspective as an artist?
Over the years with Girls' Generation, we focused on powerful performances and exciting visuals. Video streaming became very popular during the middle of our activities, which is why Girls' Generation videos garnered millions of views throughout the world. Since then, different types of streaming services and influential platforms have emerged, so the quality of the music has to be even more detailed and top-notch. As I have more control over my solo projects, I do my best to create something I love by working simultaneously as an artist, DJ and producer.
You appeared on Mash Up in 2015, a DJ competition. How was that experience? Did it inspire your solo transformation?
As a performing artist, I was always interested in mixing songs and worked on it during my own time. Mash Up helped me to build a solid foundation which was very important, and I was able to learn skills like scratching, mixing, and splicing from numerous DJs on the show, which gave me a huge boost.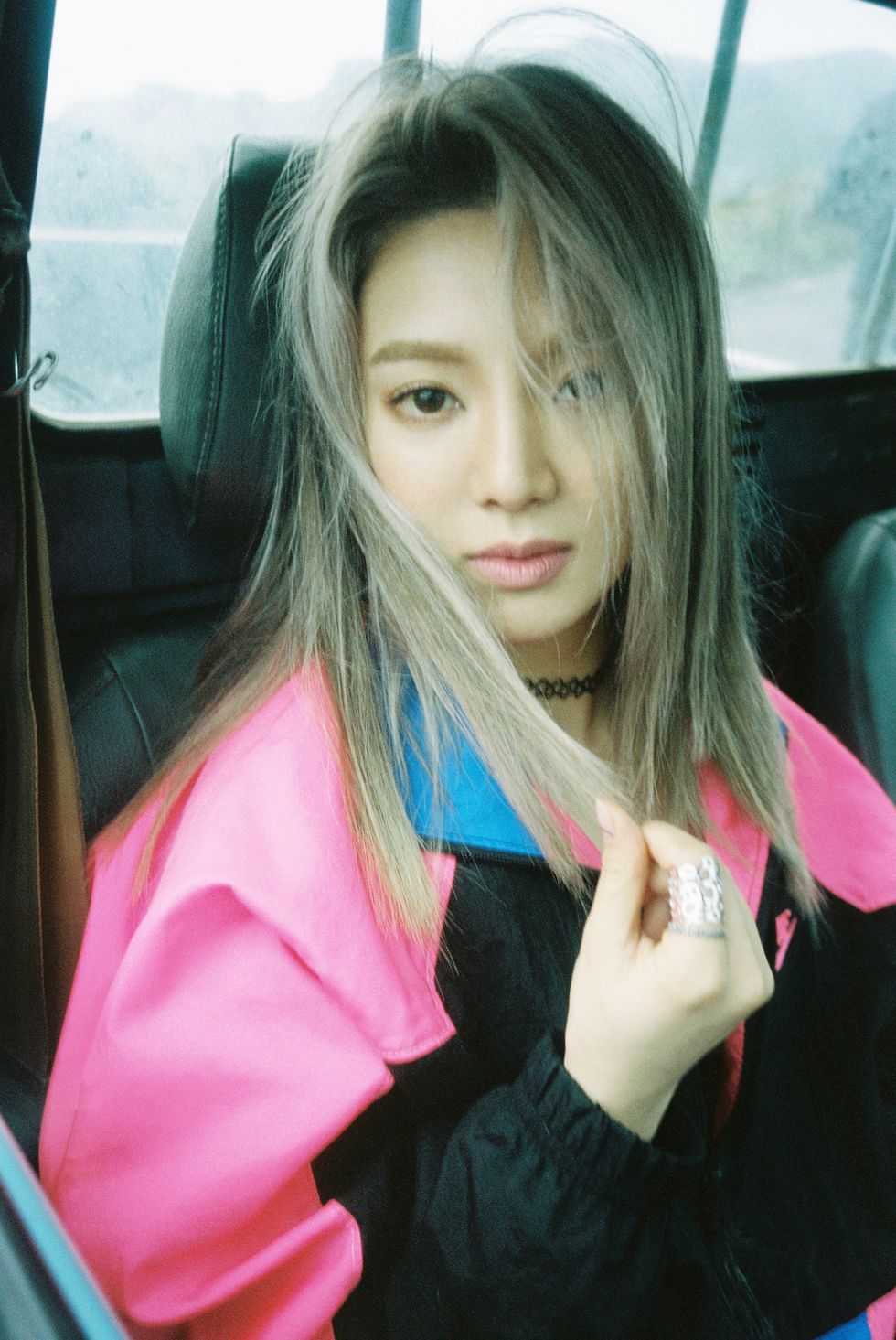 What inspired the decision to record "Sober" in Korean and English?
I strongly suggested to my company that I wanted to do an English version. My fans are all over the world, and I wanted to reach out to them in any way I can — and music is the best way to reach them. My native language isn't English, but I wanted to make sure that I understood everything I was communicating to my fans, so I took more time to really understand what I was expressing though the lyrics.
Can you describe the meaning behind the music video?
The music video is about liberating girls who feel trapped, and tired of the norm. I wanted to express that they can get out there, rebel against social norms and show everyone who they're really meant to be.
You worked with Ummet Ozcan on "Sober." How did you two meet, and what was the experience of collaborating like?
There was a big festival in Korea, and I had a chance to meet Ummet. When I met him, I was able to play him a song that I made and we started to discuss a collaboration from that point. The funny part is — obviously Ummet doesn't speak Korean, and I don't speak English! — so it was kind of fun just to work in two different languages. It was definitely interesting, and somehow we were able to get each other's thoughts in order and come out with "Sober."
How is preparing for an EDM debut different from preparing for a pop comeback? Or is it the same?
I'm a performing artist, so when I was doing pop songs, it was important to focus on the choreography, performances and visuals. With EDM, I have to channel my focus and energy in different ways to connect with my audiences. Many people think it's my first time trying out this genre, but I've been studying a lot over the years. I've been on Mash Up and I've put a lot of time and investment into learning all the details of DJing and how to engage through various types of music.
Related | Mija Is Keeping Dance Music Alive
What is the most difficult thing about DJing?
Besides the technical part, I'm working on composing the songs with the MIDI keyboard, which I know is going to take some time. I make small mistakes here and there, and it's a fun experience. For now, I'm learning as I go, and I want to continually produce and DJ my own songs. Eventually, I would also like to produce, mix, and collaborate on songs by other artists.
Are you planning to perform at any EDM festivals? What songs would be in the DJ HYO set?
If there was a given opportunity, I'd definitely want to show fans the new DJ HYO side. I believe I'm going to be at Spectrum Dance Music Festival in Seoul in September. As I grow in my experience, I want to build a brand and do a tour in the near future. DJ HYO's set would include a lot of Girls' Generation songs because there are so many songs both in Korean and Japanese, and this would be a good time to spotlight songs that didn't get highlighted.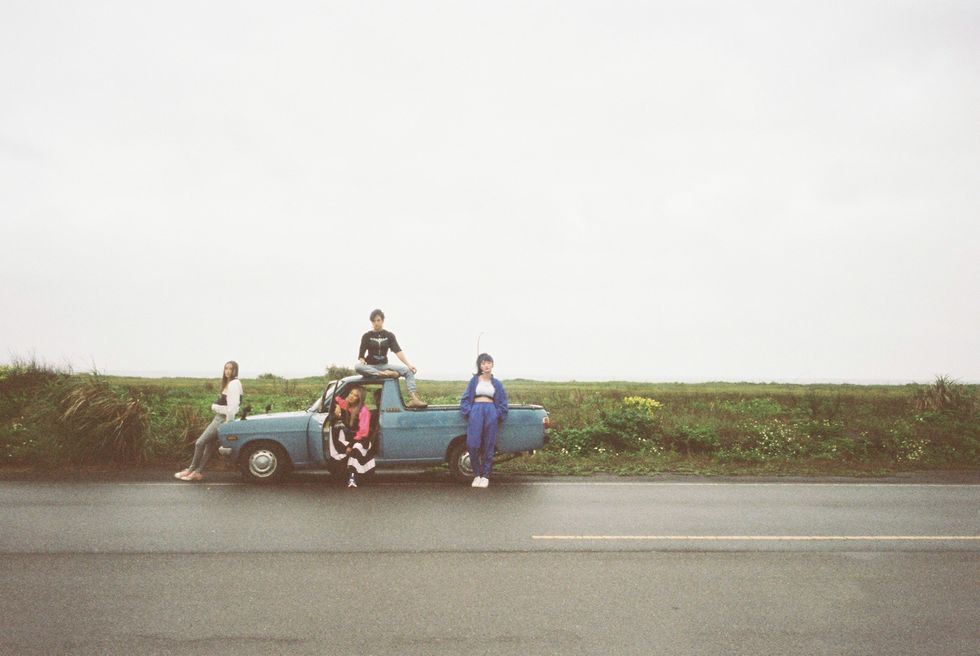 Any specific songs?
"Genie" and "The Boys." We were able to do a lot of different versions of "The Boys," and it was released worldwide in multiple languages. There's a Snoop Dogg remix of the song as well, and I want to remake it in my own style.
You've already established yourself a pop star. Do you think it will be difficult to have success in EDM? Have you had any negative experiences while learning to DJ, or criticism about crossing over from pop to EDM?
When I initially started getting into DJing, I was a bit of worried about how fans would react to the transition — or just the public in general. Most people probably think that I don't have much experience in this field, but I've been dropping hints and posting photos and videos on social media to show this side of me. Now that "Sober" is out, I'm more confident about how I'm portrayed as a DJ, and I'm always full of energy so I'm hoping to share that with anyone who listens to my music.
Related | Martin Garrix on Seeing Shows Like a Fan
So many different DJs dominate the EDM scene. Who are some of your all-time favorites? And which other DJs and vocalists would you love to collaborate with on your music in the future?
I love Martin Jensen and DJ Snake. Those are two of my favorites right now. I find Martin Garrix very good looking, too. [Laughs] For vocalists, I'd want to collaborate with my fellow Girls' Generation member, Taeyeon. Besides her, I'd definitely love to work with Justin Bieber, Camila Cabello and my all-time favorite, Britney Spears.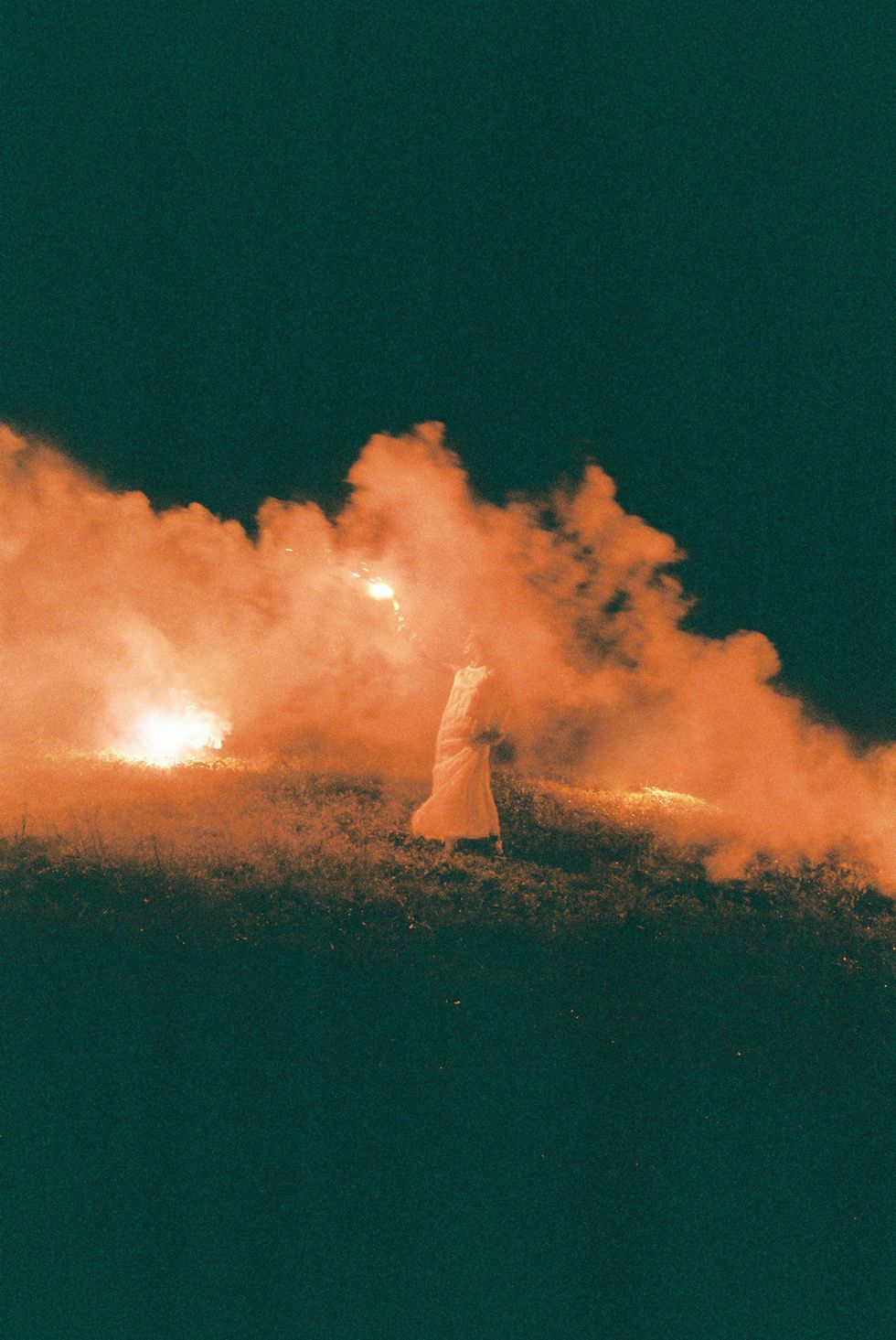 There are plenty of DJs doing residencies all over the world, like David Guetta's residency in Las Vegas and Paris Hilton's Foam & Diamonds party in Ibiza. Have you attended any residencies? Would you ever consider doing that?
I've gone to Vegas and seen a lot of DJs perform, but I haven't seen a lot of residencies. If there was an opportunity, I'd definitely want to try it out and experience it in the future. Until then, I'd love to do brand events and parties so I can build my experience as a DJ.
Related | David Guetta Starts a New Chapter
Have you received any advice from other DJs?
There weren't any specific DJs who gave me advice, but on Mash Up, years back, they showed me the basics and I was able to build a strong foundation from it. Ummet was also a great producer and I couldn't have made "Sober" without him.
Last year, we saw the return of Girls' Generation with Holiday Night. Can you speak to anything that's coming up with the group in the future?
Girls' Generation never disbanded, so we can always come back when the time is right. It could be an 11th anniversary, a 12th anniversary project... we're currently focusing on our individual solo projects, but one day, sometime soon, we'll definitely come back to our fans. Together.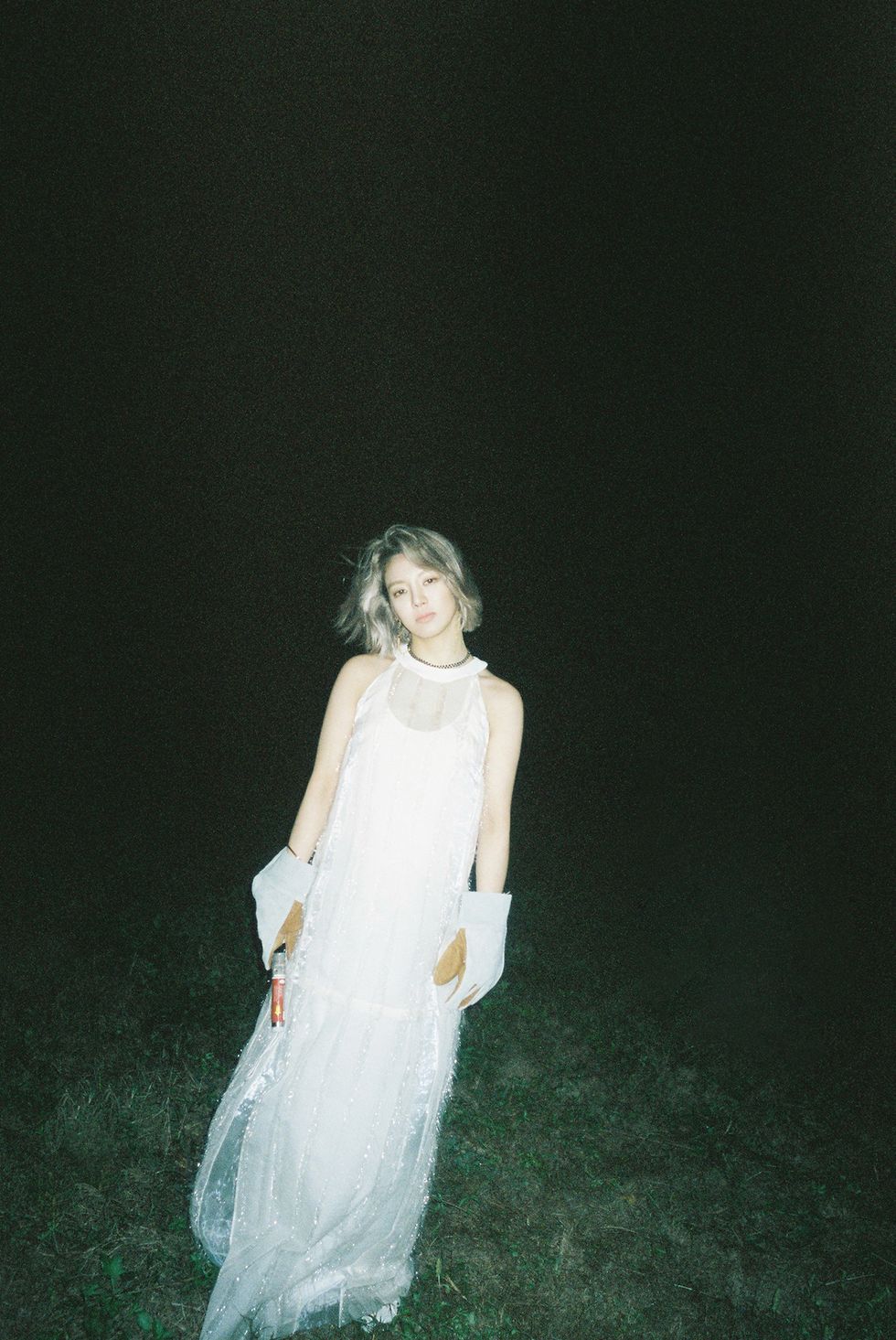 Have any of the girls reached out with feedback or advice about the DJ HYO debut?
The members don't really DJ, so they couldn't really give me advice. [Laughs] But when I posted "Sober" in our group chat, the response was explosive. We're all very encouraging, loving and supportive of each other.
Do you have any advice for the girl groups coming up?
A lot of girl group trainees train for years, and once they debut, it's like a dream come true. But when they face reality, and see how hard the entertainment industry can be, they'll be hit with new types of obstacles that they wouldn't have imagined. I want to tell them to never lose faith and never lose sight of what your dream is. Just keep going through it, and just be strong.
Knowing what you know how about the music industry, and success in general, would you give your younger self any advice?
When I first debuted, there was no time to think for myself. My schedule was set, and everything was so busy — it was basically a whirlwind. I would tell little Hyo to keep reading a lot of books on top of her dancing and singing practice. She should never compromise herself or her goals for anything, and always stay centered in challenging situations.
What should we expect from DJ HYO in 2018?
"Sober" was a great start. I want to keep up the energy and get a few more songs out as well, and then go to festivals. I'd also like to do a tour, or at least visit other countries, so that I can share my music with the fans I love.
Photos Courtesy of SM Entertainment