Casting Call
Discount Universe's spring 2019 show featured an exhilarating, racially diverse array of models from across the gender spectrum. Catwalkers included NYC style icon Richie Shazam, Dani Miller (singer for fantastic Brooklyn punk band Surfbort), and model, musician, and "free bitch" Torraine Futurum.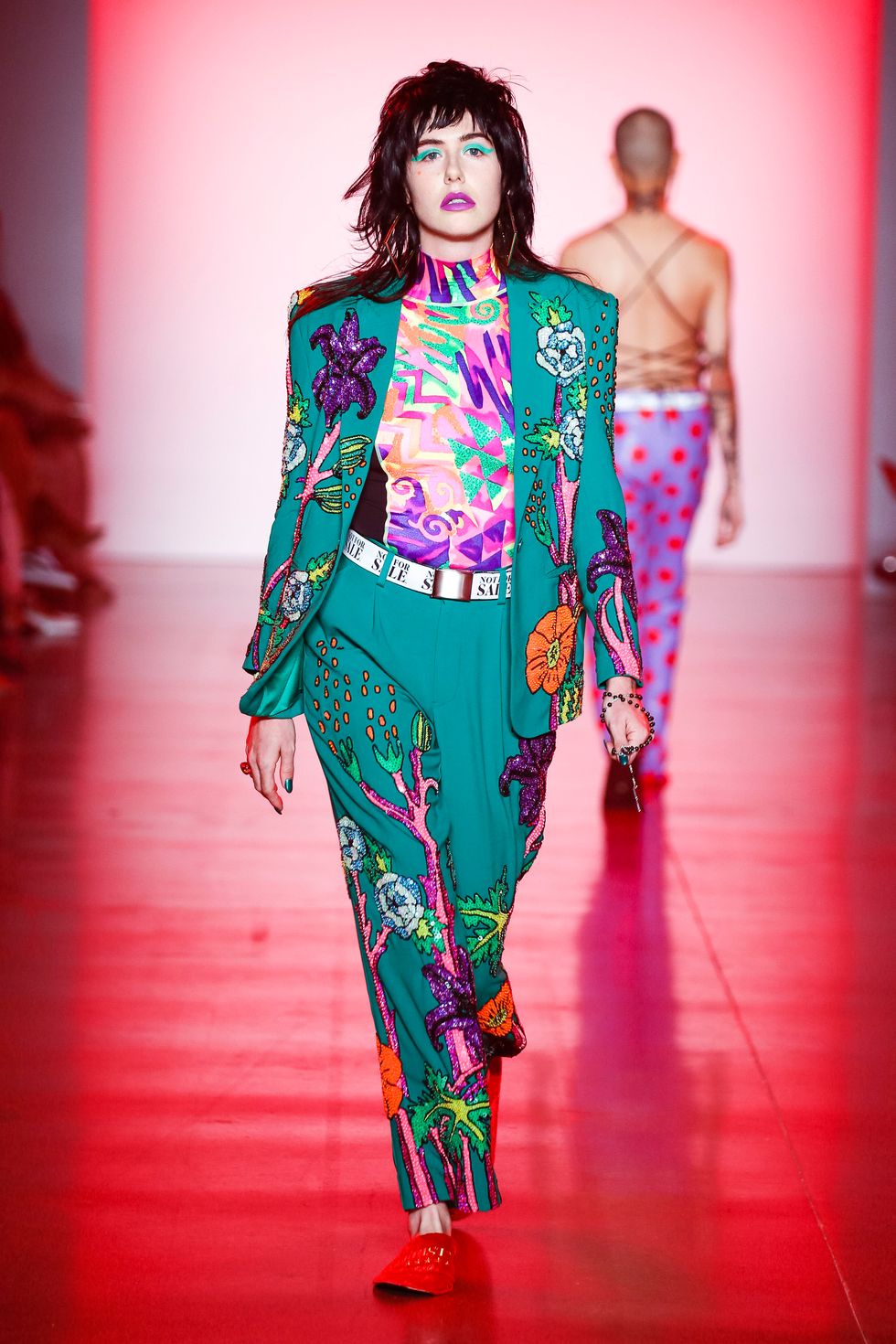 Dani Miller, Torraine Futurum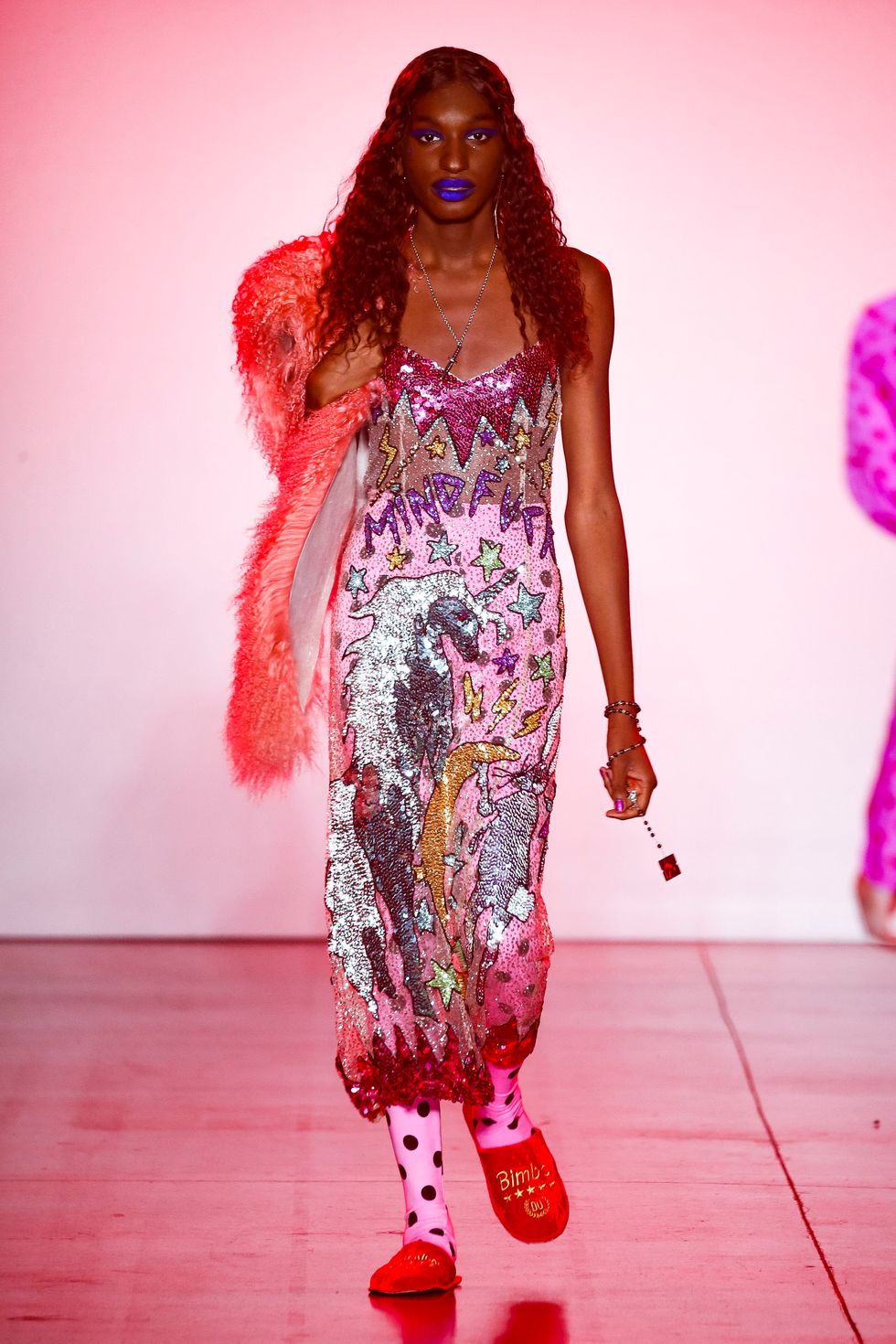 The Summer of Slides Lives On
Wake up sheeple: it's still summer, no matter how many mournful Instagrams you post about the calendar moving into September. But that's a good thing (despite the rapid decline of our biosphere)! Because this was the summer of slides, and we'd really like it to continue. DU designers Cami James and Nadia Napreychikov showed slides with their trademark sequin eye logo. Thrown in a pair of socks and you've got a trademark Bieber look.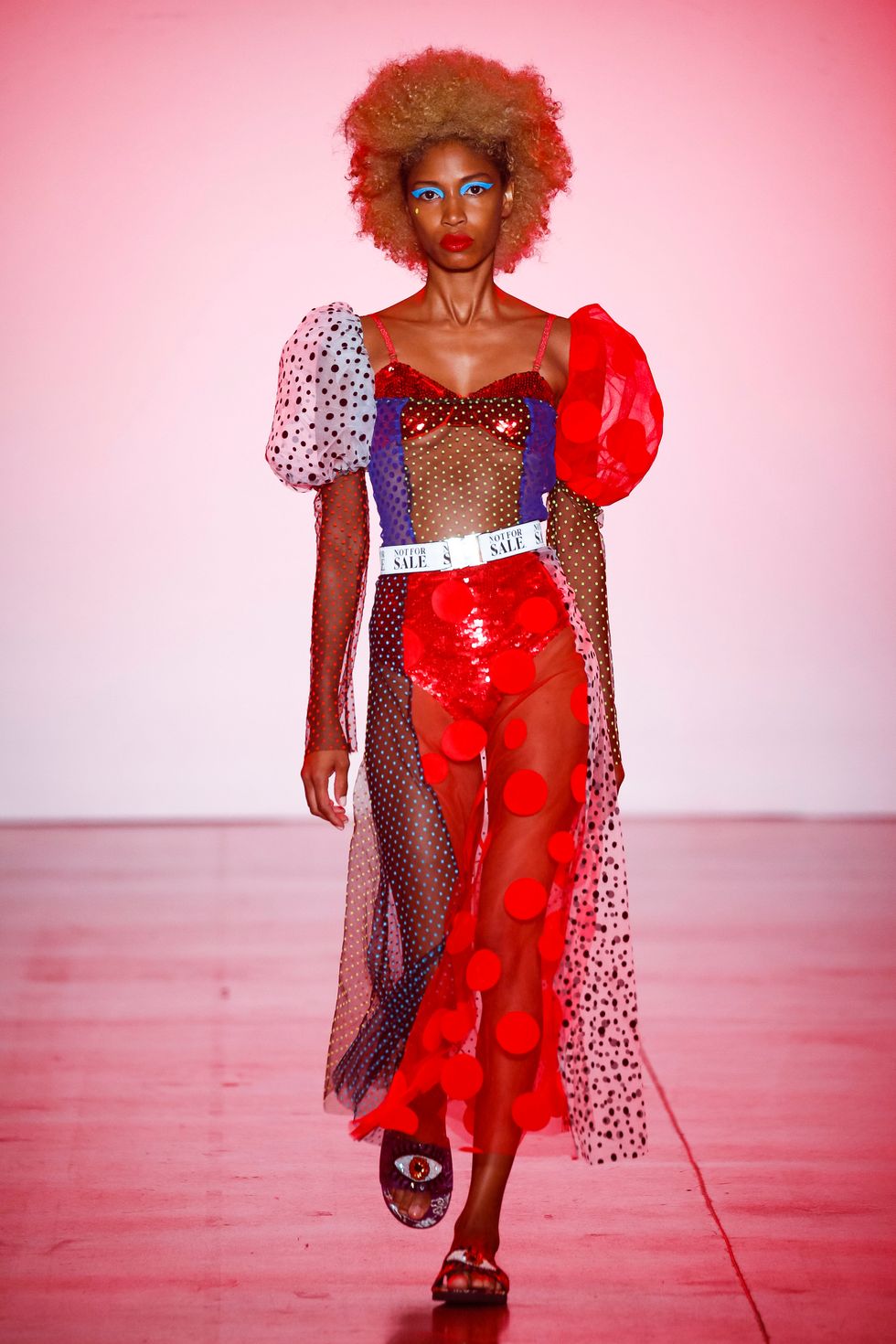 Commitment to Sparkle Motion
Discount Universe is known for a joyful embrace of sequins. The DU designers never met a bedazzler they didn't love! And so most of the garments — sheer peasant skirts, jumpsuits, regular suits, halter tops — featured sparkles, sparkles, sparkles. James and Napreychikov often use sequins to form favored motifs, like eyes, tigers, and flames.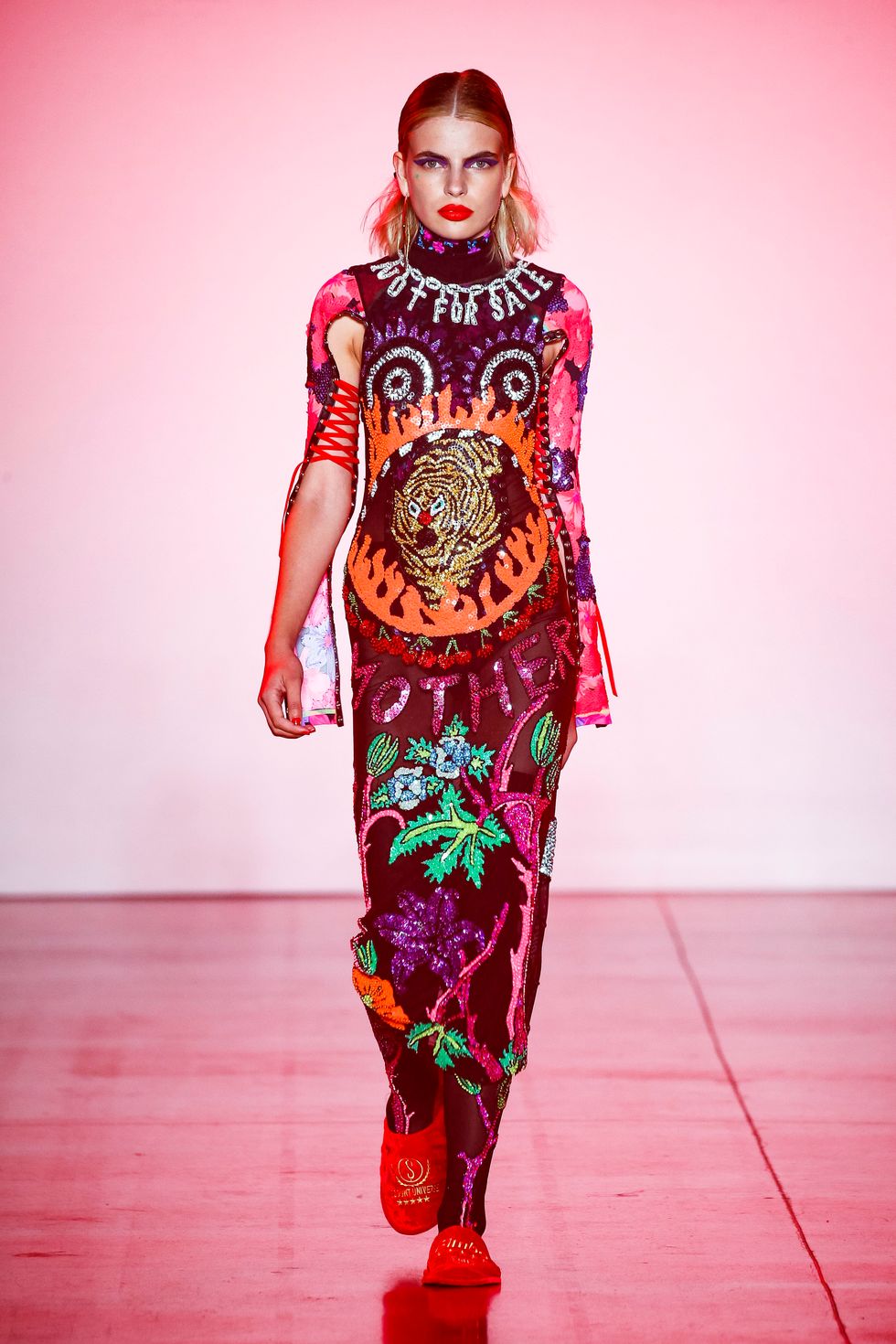 Lil Bo-Peep
Puff sleeves are everywhere these days, and Discount Universe leaned into the trend. We loved their disco-infused takes on milkmaids.
Not For Sale
Multiple models wore pieces emblazoned with the phrase "Not for sale." DU garments are very much for sale! But as the show went on, it became clear that this was less a reference to late capitalism and more of a comment on gendered language. Dresses declared that they were "not sorry;" a slim fitting turtleneck was "forever emotional, crazy, irrational." James and Napreychikov really know how to reclaim a narrative. One sheer dress featured a sequined logo reading "eat pussy." Now that's a message we can get behind.
Photos Courtesy of Discount Universe
Sign Up For The Morning PAPER