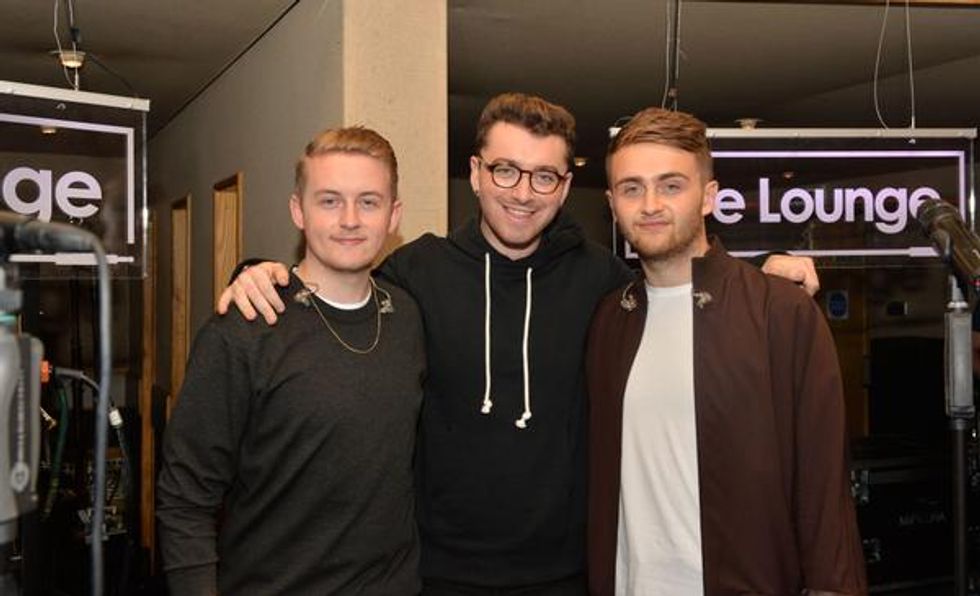 photo via BBC Radio 1 / Twitter
If you've been blasting Drake's "Hotline Bling" on repeat since it came out in July, you're far from alone. Luckily, since its release there's been a steady stream of covers and soulful reinventions from artists like Kehlani, Charlie Puth and Alessia Cara. Today though, BBC Radio 1 Live Lounge brought out a heavy-hitting remix courtesy of Sam Smith and Disclosure -- and while the UK duo's take is unexpectedly dance-y and bright, it's still anchored by that Sam Smith/Drake emotive avalanche of longing. 
Watch the session below.